Mini WFi pinhole camera with built-in battery and antenna
Accessories
+

16GB Micro SDHC Class 10 Kingston U$ 18.70
+

Product description

Mini WFi pinhole camera with built-in battery and antenna

Mini WiFi pinhole camera with built-in battery and antenna allows you to easily hide it in a place which you need to monitor, or you can wear it simply hidden in your clothing. Built-in battery has 300 mAh and is able to record approximately one hour of video. If you need to increase the recording time at the monitoring, you can connect it to powerbank or to power it via AC adapter, what prolongs recording time up to several hours. The camera supports microSD cards up to a maximum capacity of 32 GB. Pinhole spy camera is able to record on 32GB card about 30 hours video at a resolution of 640x480 px in an image format 4:3.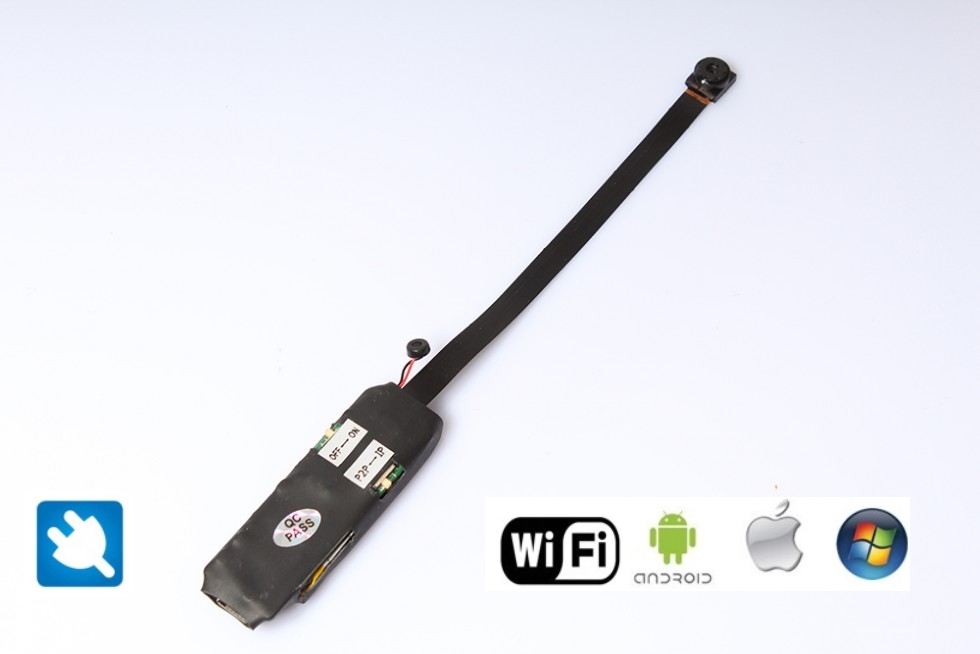 The record of camera you can watch online via local Wifi network using p2p application Cam Viewer via smartphones or tablet. App supports phones running with Android and iOS (freely downloadable through Google Play, iTunes). Through the application you can pair the camera with a router allowing you to connect to camera from anywhere in the world. The sensitive microphone records audio up to 5 meters. Small size, discreetness and independence from external power, make this camera very useful tool in comparison with large security cameras.
Features:
It supports mobile phones with Android and iOS
Possibility to connect router
Memory card support up to 32GB
Possibility to record up to 30 hours of recording at a resolution of 640x480 on 32 GB micro SD card
POWERBANK connection or power adapter
Specifications:
Pixel: 12 megapixels CMOS
Lens resolution: 640x480
Frame rate: 10fps
Video format: AVI
Angle of view: 70 °
Audio recording: yes up to 5m
Minimum illumination: 1 Lux
Battery capacity: 300 mAh
The maximum recording time: about 1 hour at thebasic battery capacity 300 mAh
Maximum capacity of memory card up to 32 GB
Package includes:
1x Micro pinhole camera
1x USB cable for power supply
1x Manual
Comments
Other Products