Mini OBD GPS locator with GPS + LBS positioning
Accessories
Product description

Mini OBD GPS locator with GPS + LBS positioning

Mini compact OBD GPS locator with GPS + LBS positioning. Accurate localization of your vehicle in real time and with a current position less than 10 meters, it's a great tracking and security device for passenger and utility vehicles. Get all necessary information about tracked vehicle in real time and have an overview of the passed route and vehicle status.

The OBD device is compatible with most of the vehicles on the market since 2004. With this device, you will not have trouble with localization of your vehicle with high accuracy.

It can be used mainly for corporate cars or car rentals. The device comes with a freely available "TrackSolid" application (iOS, Android) for your mobile phone, with which you can track the current location of the vehicle in which the locator is placed, and also you will have an overview about the alerts.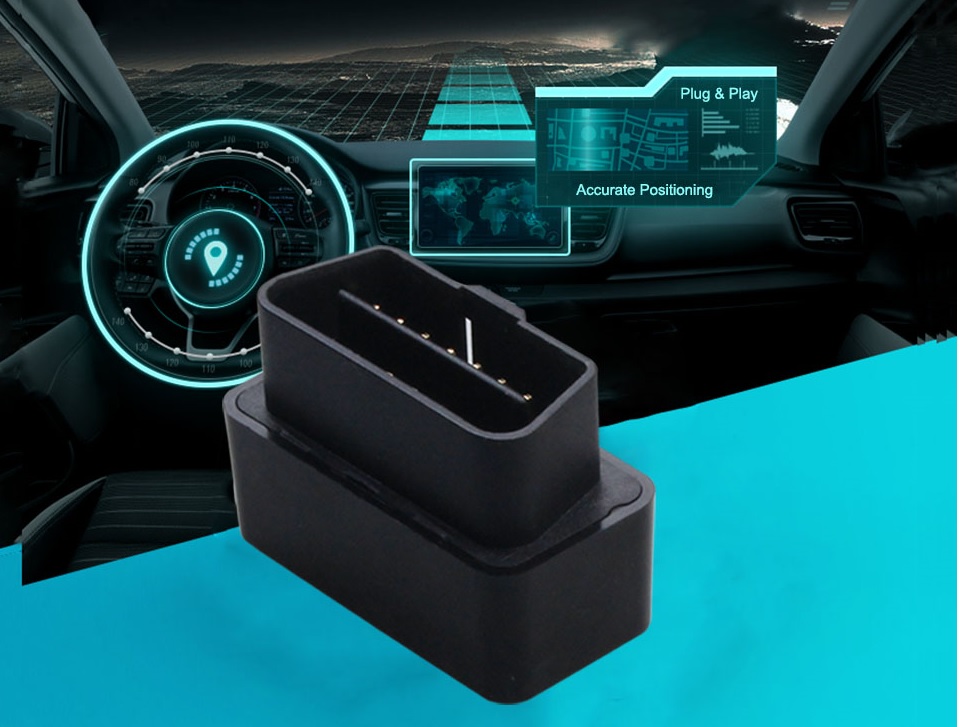 Alarm of disconnection
The OBD device has a standard interface so its installation in the vehicle is very simple. In the event that an unauthorized person disconnects an ODB device, you will be immediately informed by SMS to your mobile phone.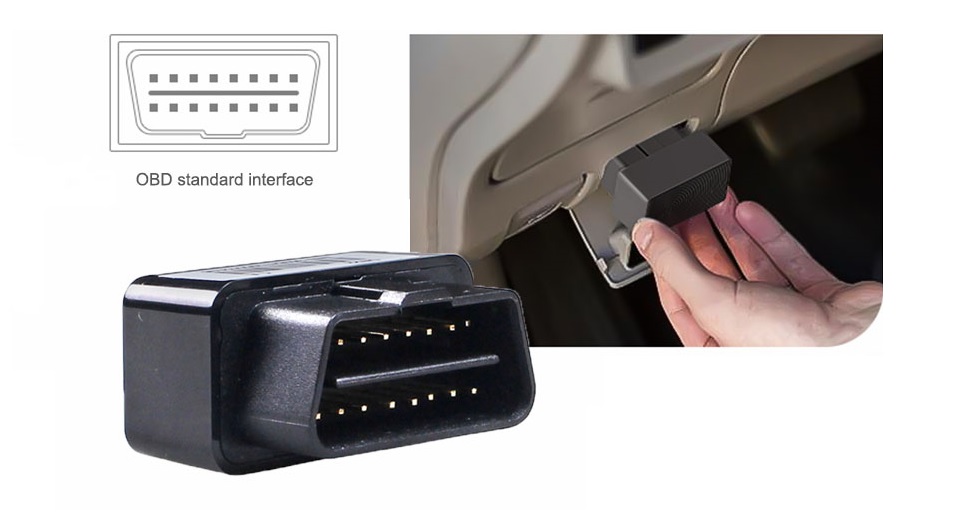 Minimum power consumption
The device is equipped with a high-performance MTK2503D chip which makes ultra low power consumption and therefore has no negative effect on the battery in the vehicle.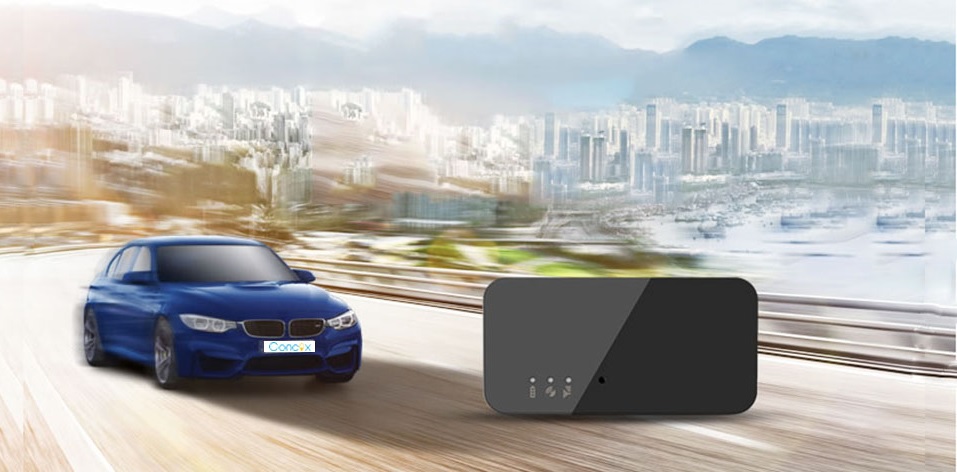 No installation required
The installation is very simple, just plug the OBD locator into the vehicle interface and the device is active. In most vehicles, the interface is located under the steering wheel (see picture - A area).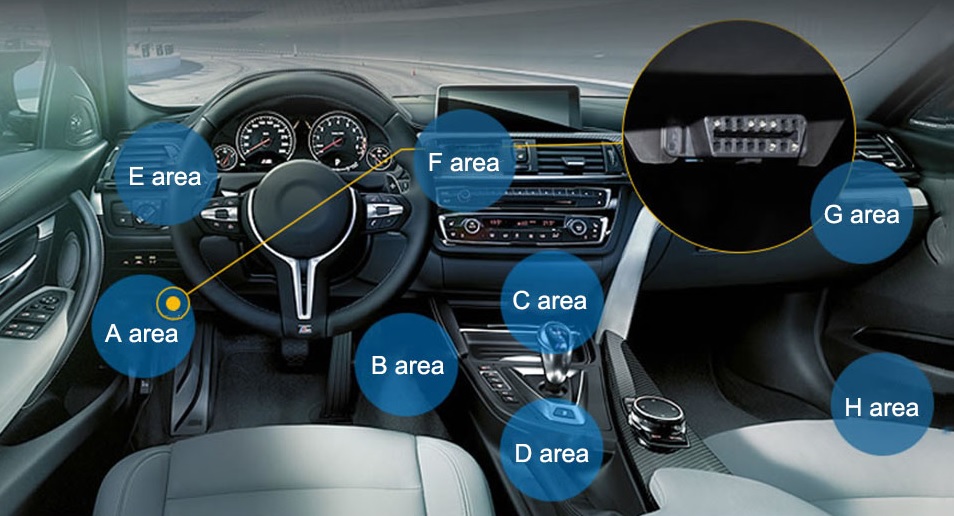 Miniature and compact design
It is a very small and lightweight device that can be hold in one hand. For this reason, it can be easily hidden directly in the vehicle in order to keep it out of sight of others.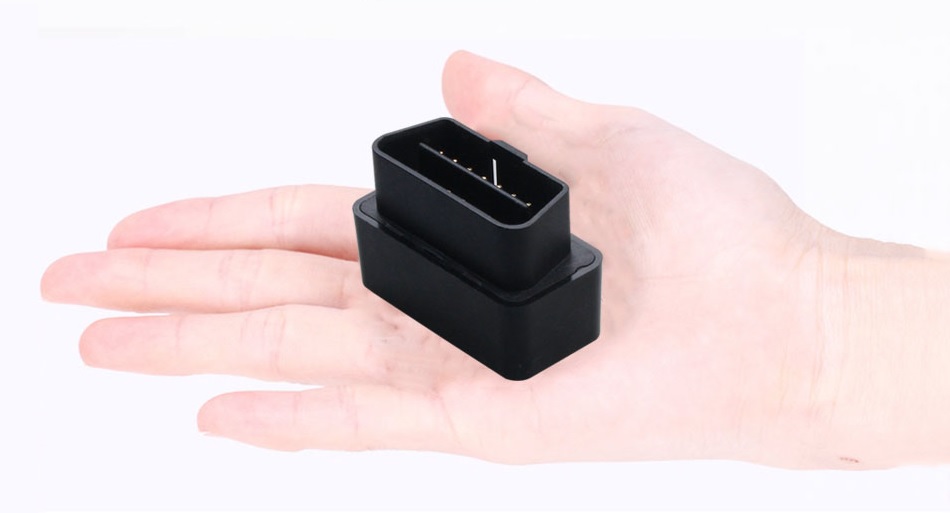 Overspeed alarm
If the vehicle is moving with a higher speed than the limit, the device will send the SMS to the default mobile number.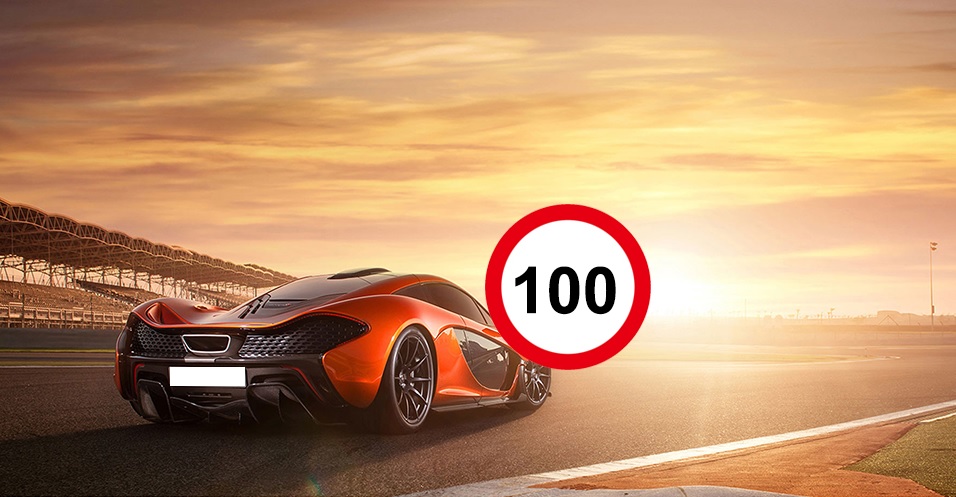 Low battery alarm
When the battery drops to 10%, the device will send a warning SMS "Warning! Battery is low, please charge it in time!" to the default SOS mobile number.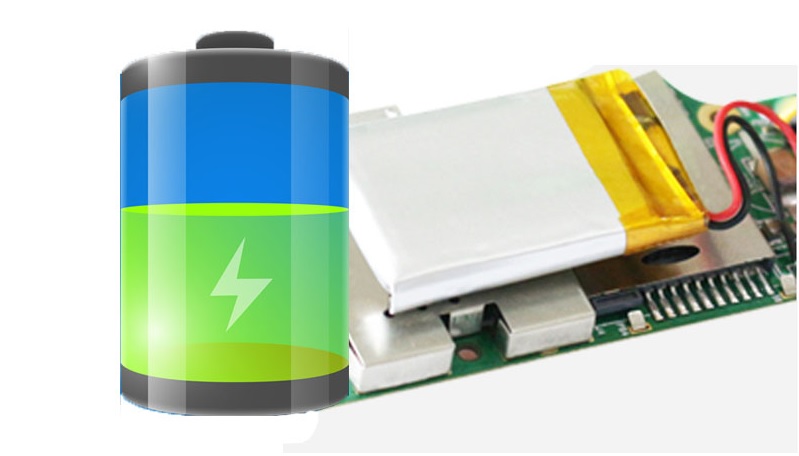 Vehicle fleet management
If you own a fleet of vehicles in your company, you can track them at the same time under one account. With Tracksolid, you can track up to 10,000 vehicles at a time.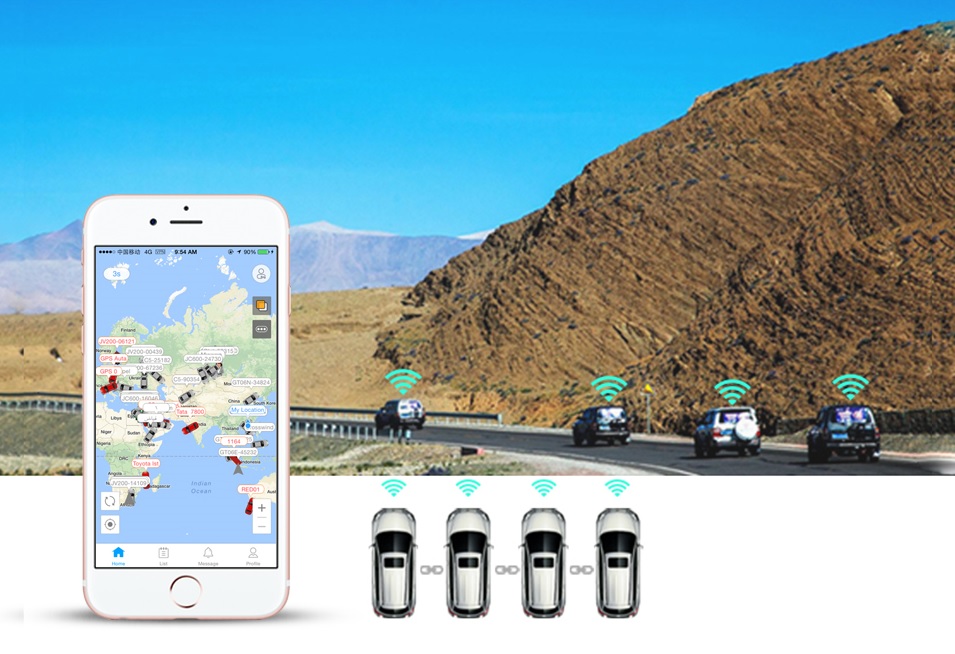 Double tracking of GPS + LBS
The OBD device supports GPS and LBS localization. GPS is for determining the outdoors localization with a deviation of up to 10 meters and is dependent on obtaining data from satellites. A LBS is for determinating the indoor localization with the accuracy of less than 50-150 meters (in buildings, rooms, companies), and tracking is obtained from data via the GSM network, so this feature can work everywhere in the mobile signal range (for example in basement).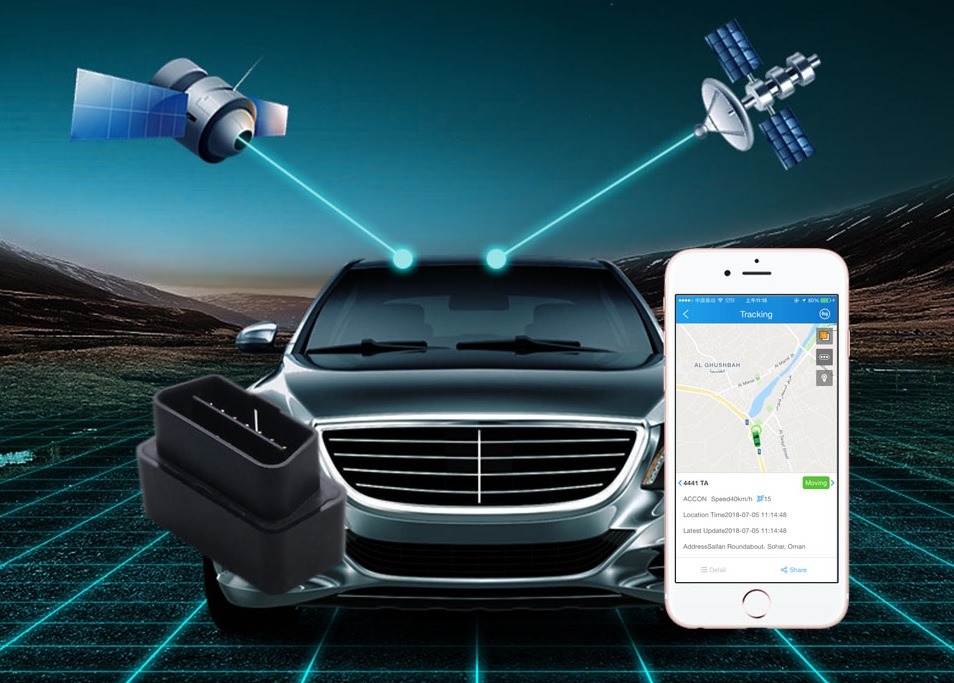 Features:
OBD device with GPS
Compact and miniature design
Integrated battery, that ensures its functionality even when removed from the lighter
Positioning with an accuracy of less than 10 meters
Specifications:
Antenna: GPS/GSM/Bluetooth
Battery: 50 mAh lithium
Network connection: GSM/GPRS
Frequency: GSM 900/1800 MHz
Operating voltage: 12 V DC
Working temperature: -20 ~ 70° C in the vehicle
Humidity range: 5% - 95%
Dimensions: 47 mm x 24 mm x 31 mm
Weight: 30 g
Content package:
1x OBD GPS locator
1x User guide
Comments
Other Products