Micro pinhole camera HD with 6x IR LED
Accessories
+

16GB Micro SDHC Class 10 Kingston U$ 18.70
+

Product description

Micro pinhole camera HD with 6x IR LED

Micro pinhole camera HD with 6x IR LED + permanent power supply, it is an ideal device for inconspicuous monitoring inside buildings, offices, or in your home. The small size of the camera and the possibility of permanent power supply, makes the camera ideal device for inconspicuous placement in the interior of buildings, offices, or in your home where it can be used as a security camera.

The camera can be connected via USB to the AC/DC adapter or can be powered through POWERBANK in places where you do not have access to the electricity grid. Recording is stored on the micro SD card to a maximum of 32 GB. When a camera is placed, it can be controlled remotely using a remote control that will ensure the most unobtrusive launch of recording and operates over distances up to 20 meters in open space without barriers.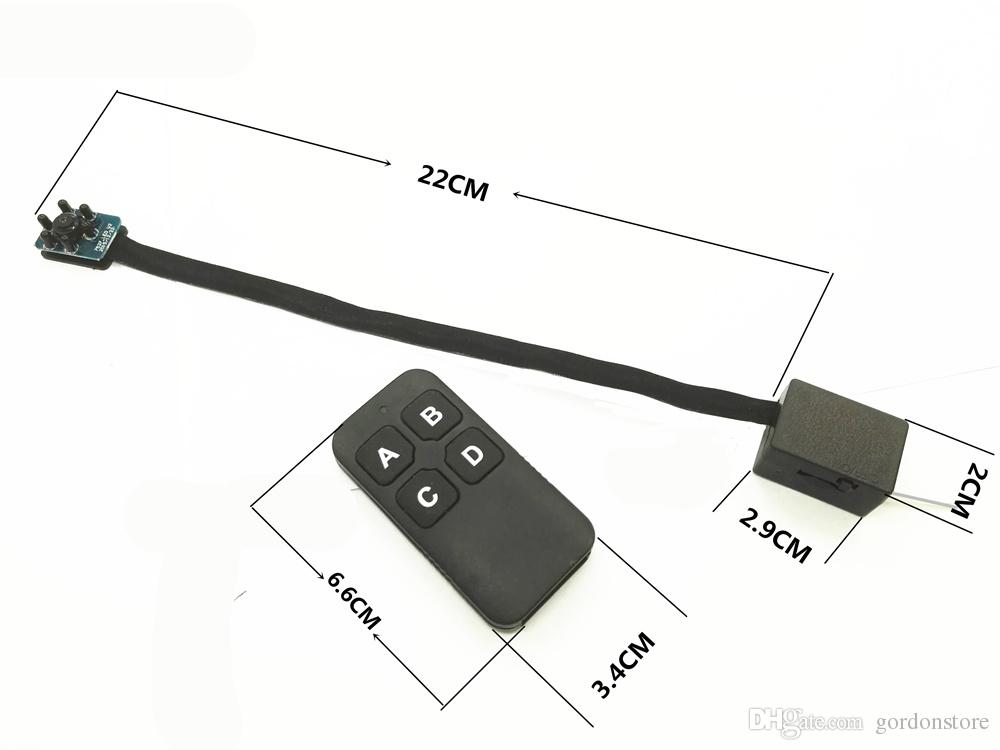 With remote control you can turn on and off camera, start recording video or just audio. Through the remote control you can make as well the photo and switch to the IR night vision at recording the video. When you connect device to a PC via USB and turn on the camera via the remote control it works as a card reader and you can directly download the recorded videos and photos. The camera is recording in resolution of 1920x1080p. The camera supports function of continuous recording which means that after filling of microSD card, the camera starts automatically delete oldest records. The small sizes, inconspicuous and and independence from external power supply through powerbank, makes the camera very useful tool in espionage world.
Features:
Spy Camera with IR Night Vision
Provides continuous recording
Remote control up to 20m
Using of microSD cards up to 32GB
A permanent supply
Connection to POWERBANK
Specifications:
Resolution: Full HD 1920x1080
Video format: AVI
Photo resolution: 2560x1440
Video Compression: H.264, MJPEG
Memory: microSD cards to 32GB
IR Night Vision: 6x IR LED
Power Supply: AC Adapter with USB connectivity
Secondary source: possible connection to POWERBANK

Contents:
1x Pinhole Camera with IR Night Vision
1x Remote control
1x Micro USB cable
1x Manual
Comments
Other Products