Lamp camera spy FULL HD with Wifi + 16GB memory
Product description

Lamp camera spy FULL HD with Wifi + 16GB memory

Lamp camera spy FULL HD with Wifi + 16GB memory with 3 lighting modes, touch control and 1080p FULL HD hidden video in real time. Table lamp camera supports 3 light modes and 3 temperature modes with up to 180° tilt angle and touch control. The camera is hidden on the front of the lamp body, so it is not placed where the LED diodes are, so you can record events directly in front of the lamp (even when the lamp is tilted down).

Modern and space-saving design. The lamp arm can be fully tilted down and the lamp body is slim, so it takes up little space. In addition, the lamp is amazingly flexible and you can easily adjust the tilt angle from 0° to 180°. The lamp offers a modern, elegant design, with ABS plastic and brushed aluminum at the top of the lamp. The elegant black color of the lamp is also an impressive supplement to the home or office. If the tilt angle is less than 30°, the lamp automatically turns off, it is designed to prevent accidental contact with the power button. The lamp has a built- in memory function that remembers your previous settings. After restart, the lamp will automatically continue with the brightness level from previous use. Spy hidden camera that you can buy online for a good price directly at our store.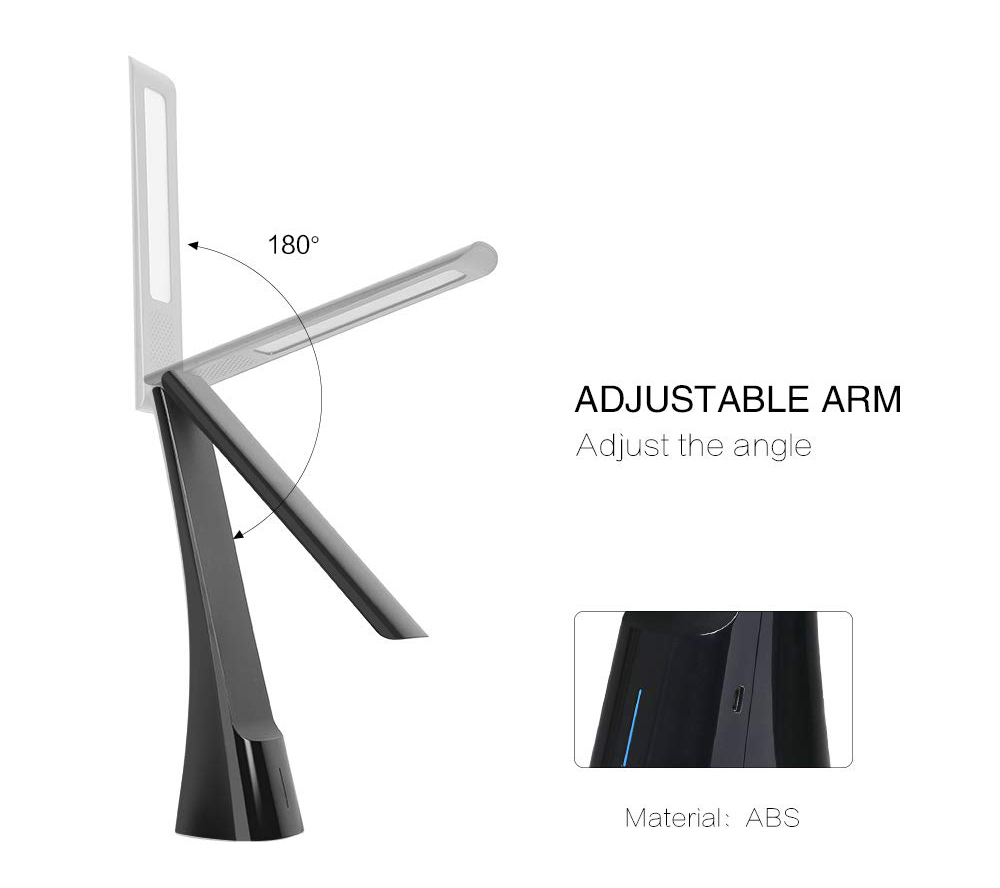 The big advantage of this product is that except the night lamp function, it also has an inconspicuous WiFi HD camera with remote Wi-Fi viewing, so you can watch live video and photos via the application in your mobile.
Hidden WiFi 1080p HD camera
The mini camera is located on the front of the lamp. The built-in camera supports remote Wi-Fi viewing so you can watch live video and photos via the mobile app.
Download the free "HDeCAM" app through the Google Play Store (for Android) or the Apple Store (for iOS) and connect your device to your home WiFi, and then watch FULL HD video up to 1080p in real time. So, even in your absence, you can see what is happening in your home, office or store. It also supports mini-hidden camera photography, just work with your Smartphone while you are at home or outdoors, and you can easily take photos and then save or view them using an application that you can download as described in the product package.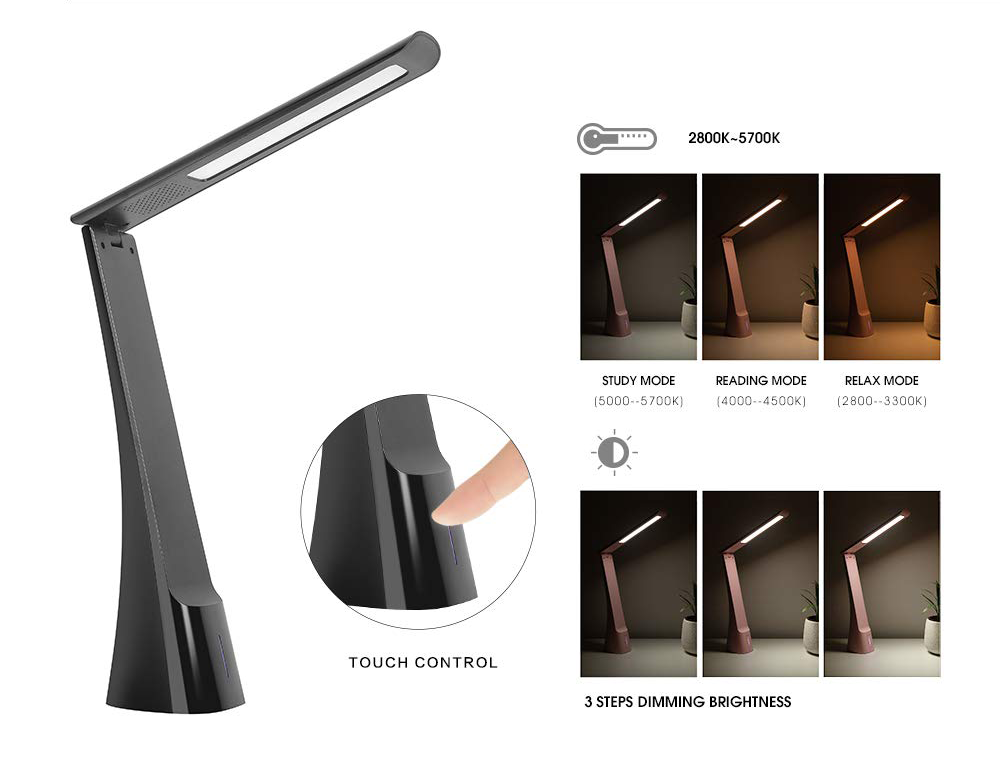 The desk lamp is controlled by touching the bottom of the lamp, gently tapping on the vertical LED line.
Single touch (one tapping) you can select 3 brightness levels. Plug the lamp into the power source and one tap will turn on level 1, if you want stronger light just tap second time, and if you want the strongest light, just tap third time. And if you want to turn off the lamp just tap again and the lamp will turn off.
Double touch (twice tapping) you can select 3 CCT light color temperature modes - cool white, warm white, medium white. Highly sensitive touch controls make switching easy and comfortable.
Features of LED lamp with camera:
Modern style with soft surface and comfortable tilting
High quality LED chips, soft light, no glare, no shade
Special arm with glare-resistant design for eye protection
With tapping on the touch switch to set different light and brightness modes
Convenient touch control
Advanced feature of the hidden HD WiFi camera in the lamp
Features and specifications of hidden camera:
Video resolution 640 * 480/1280 * 720/1920 * 1080
Photo resolution 1920 * 1080 (jpg format)
Video format and frame rate: 25 fps
H.264 compression format (.AVI)
Time synchronization support
Continuous recording time up to 1,5 hours
Remote video via HDeCAM, taking pictures
Motion detection function
Supports Android, Apple, and Windows computers to watch real-time video remotely.
Lamp specifications:
Touch lamp control
Rechargeable battery capacity: 1200 mAh
Working time: 2 - 20 hours based on settings of brightness and CCT
Arm made for eye protection with adjustable tilt of 0° - 180°
Maximum power: 4,5 W
Integrated memory: 16GB
Voltage: 5V
3 brightness modes
3 light color temperature CCT modes:
CCT Relaxation Mode: 2800-3300K
CCT reading mode: 4000 - 4500 K
CCT study mode: 5000 - 5700 K
Luminous intensity @ 30 cm: 650 lux
Package contains:
1x LED table lamp with WiFi HD camera
1x USB cable
1x Instructions for use
Comments
Other Products