KeepGuard scout camera FULL HD with MMS
Accessories
+

16GB Micro SDHC Class 10 Kingston U$ 18.70
+

Product description

KeepGuard scout camera FULL HD with MMS

KeepGuard scout camera FULL HD with MMS. This hunting camera is recording in Full HD resolution 1920x1080 and has a 5 megapixel camera. Is ideal partner for tracking of animals. This trail camera is intended for use in the forest. You just fix it tightly and it will monitor your hunting ground. Thanks to its camouflage color, this camera is more than inconspicuous​.

KeepGuard hunting camera is recording in Full HD and has a 5 megapixel camera. The photographs or video sequences display information such as date, time, temperature.

It sends photos directly to your phone in the form of MMS or to your e-mail via GPRS transmission! New high performance, completely invisible 940 nM black illumination. Remote transfer of images from your photo traps to your mobile or email.
Photo traps Keepguard offers sending the records in form MMS to 5 phones or up to 5 emails, or via GPRS data transmission sends data to your mail. It's cheaper and faster version. GPRS is the most efficient data transmission from photo traps.
Photo traps for sale does not need a power source, it operates on a classic 1.5V AA batteries up to 8 pieces. The camera has a sufficiently long endurance (depending on the quality of batteries of up to eight months in the standby mode) thanks to motion detector that activates the camera after noticing of any movement.
Videos and photos are also stored on an inserted memory card (supports up to 32GB). For shooting at night, the camera was equipped with 38x IR LEDs that perfectly illuminate the space in front of the camera within 20 to 25 m, and this light is not visible to the naked eye. For easier handling the camera is equipped with a small 2,4 "LCD screen. Do not miss the fascinating events in nocturnal nature and experience it through KeepGuard hunting camera.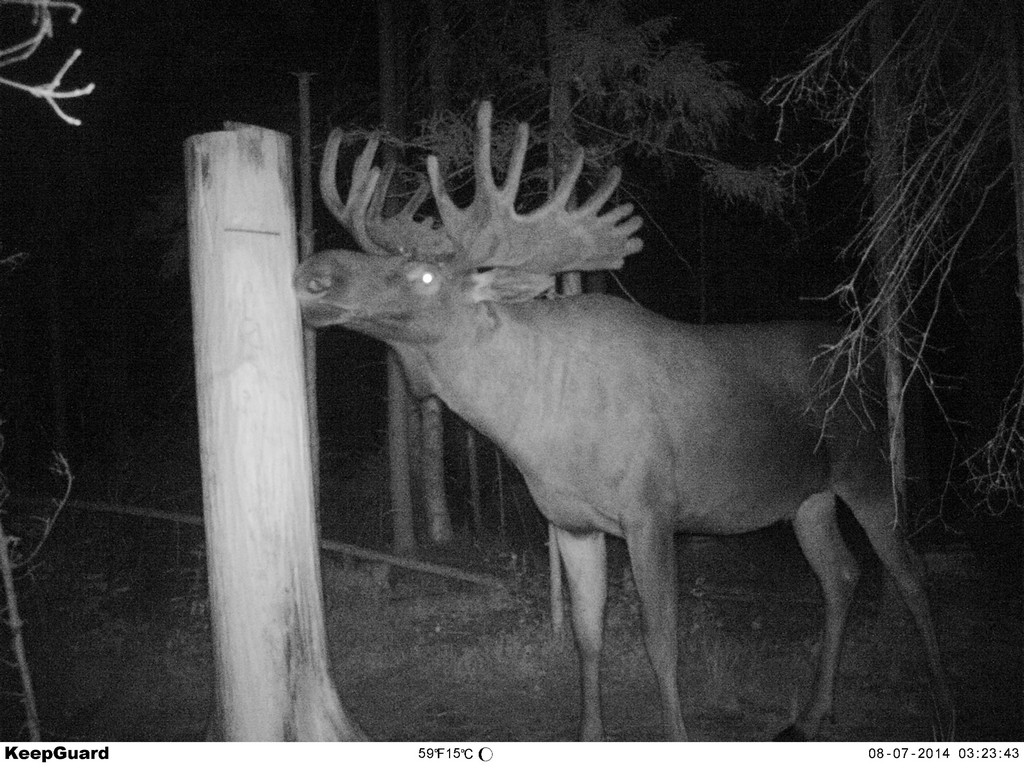 Specifications:
- Wifi: Yes
- MMS: yes
- SMTP (GPRS) Function: Yes (with / without SSL)
- Sending: to 1-5 mobile phones, or to 1-5 e-mail addresses.
- SMS: yes
- Super fast wireless transfer rate
- Photo: 12MP
- Video: 1920x1080P
- IR LED: 20 to 25 meters
- Deadline: <0.6s
- LCD Display: 2.4 "
- Power: 12xAA batteries (4xAA safe mode)
- Battery life: up to 1 year (in standby mode)
- Memory Card: to 32GB
- PIR motion sensor sensitivity: High / Normal / Low / Auto
- Water resistant: IP64
- Operating temperature: -20 ° C to + 60 ° C
Lens
- Image sensor: 5MP sensor
Night Vision
- Infrared Light: 38 IR LED 940nm
- Night visibility up to 20-25 m
Display
- Screen size: 2.4 "LCD
Memory
- SD card up to 32GB
Ports
- SD card slot
- Charging Slot
- Mini USB slot
- SIM Card Slot
Dimensions
Product dimensions: 145x55x110mm
Package Contents
1x KeepGuard hunting camera KG870NV
1x Antenna
1x USB cable
1x Bracket
1x Manual
Comments
Other Products