Camera in switch + motion detection
Accessories
+

16GB Micro SDHC Class 10 Kingston U$ 18.70
+

Product description

Camera in switch + motion detection

Camera in switch + motion detection - unique spy shop products for best price. ISO EN 9001:2008 certified online seller. The camera is a great spy toy for offices, warehouses, or at home. Nobody does not recognize that this is a hidden camera! Nobody will notice that you shoot! Camera is equipped with a microphone, so that records sound as well! Video at a resolution of 640x480 pixels at 30 frames per second is used as a spy camera that captures every thief! Record is stored on the inserted micro SD memory card. If you want to surprise somebody, or annoy someone, buy this innocent light switch with spy camera!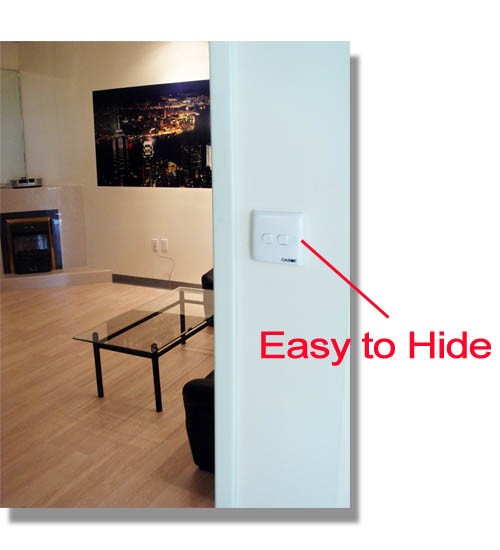 Product specifications:

Sensor: 2.0MP CMOS
Video resolution: 640 x 480, 30 FPS
Video format: AVI
Microphone: Built-in
Support Micro SD / TF memory card up to 32 GB (not included)
Power supply: Internal Li-ion battery 5V
Operating temperature: 0 ℃ ~ 40 ℃
Connection: USB 2.0 high speed
Power supply: built-in 5V rechargeable lithium battery, battery life of about 90 to 120 minutes. Charging via USB cable connected to your computer.
Comments
Other Products