GPS locator with miniature dimensions and GPS + LBS + WiFi
Accessories
Product description

GPS locator with miniature dimensions and GPS + LBS + WiFi

GPS locator with miniature dimensions and GPS + LBS + WiFi. Online mini GPS tracker for car (app in mobile) with 1000 mAh battery, which ensures the operation of GPS device in tracking mode for about 14 hours and in standby mode up to 7 days. Option of REMOTE VOICE MONITORING after calling to the device to listen to what's happening around the GPS locator. GPS real-time tracking of people and vehicles.

GPS + LBS + WiFi positioning - up to triple accuracy of position in the real-time. Once the online tracker has a good GPS signal, it will find it via GPS. If it does not have a GPS signal, it will find it via LBS. Triple positioning allows for accurate and fast location marking. The GPS tracking device is equipped with a magnet and is very simple and flexible to install, for GPS monitoring of vehicles.

Thanks to the magnetic removable cover you can attach 3G GPS locator of the brand PROFIO ELECTRONICS to various locations of the monitored object. The GPS tracking device finds its use for tracking and monitoring of rented vehicles, leasing cars, transporting valuable goods, renting heavy machinery and monitoring specific and special goods. In our e-shop you can buy top quality GPS locators. You just need a SIM card (data/phone) and GPS tracking can be active right away.
Miniature dimensions of the GPS locator
The GPS tracker has a precision miniature compact body, we can only hold it in two fingers. When the locator works, no sound or light is emitted, can be very easily hidden anywhere.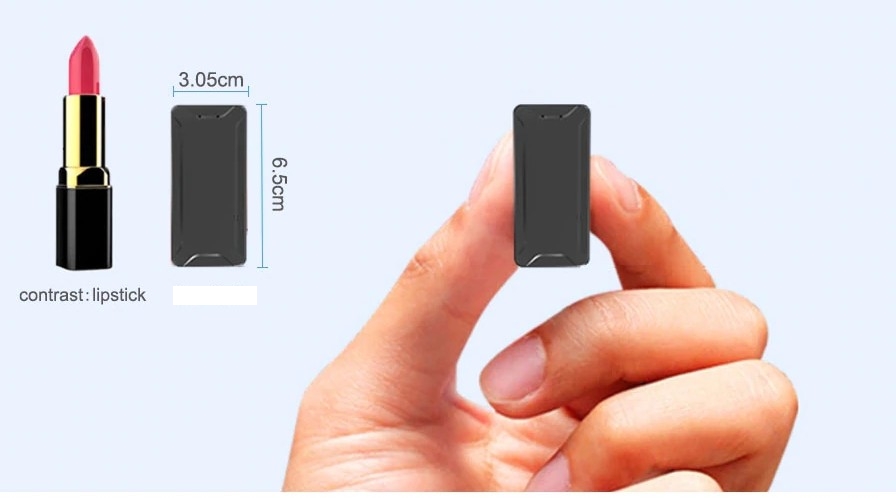 The GPS device provides for user also tracking in the form of a mobile application called "Track Solid" (iOS, Android), through which you can find out the location of the tracked vehicle in real time and various necessary data. Another form is tracking the GPS device through the web interface "www.tracksolid.com", which you can use via PC, tablet or laptop for convenient monitoring.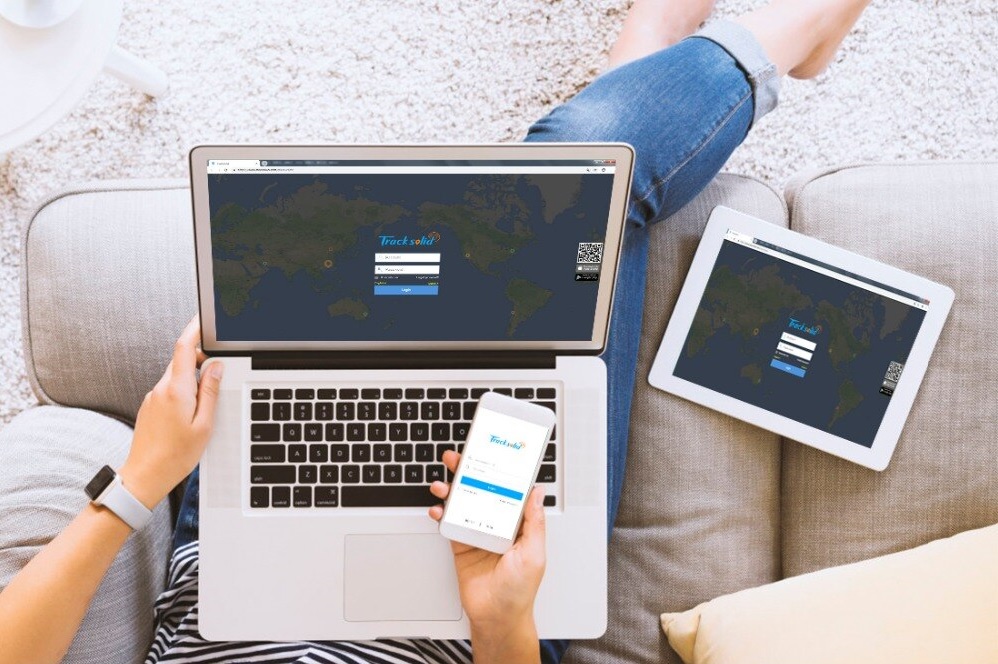 You can connect to GPS tracker via application in your mobile phone, tablet or PC
The map displays its current location with time, speed and GPS coordinates.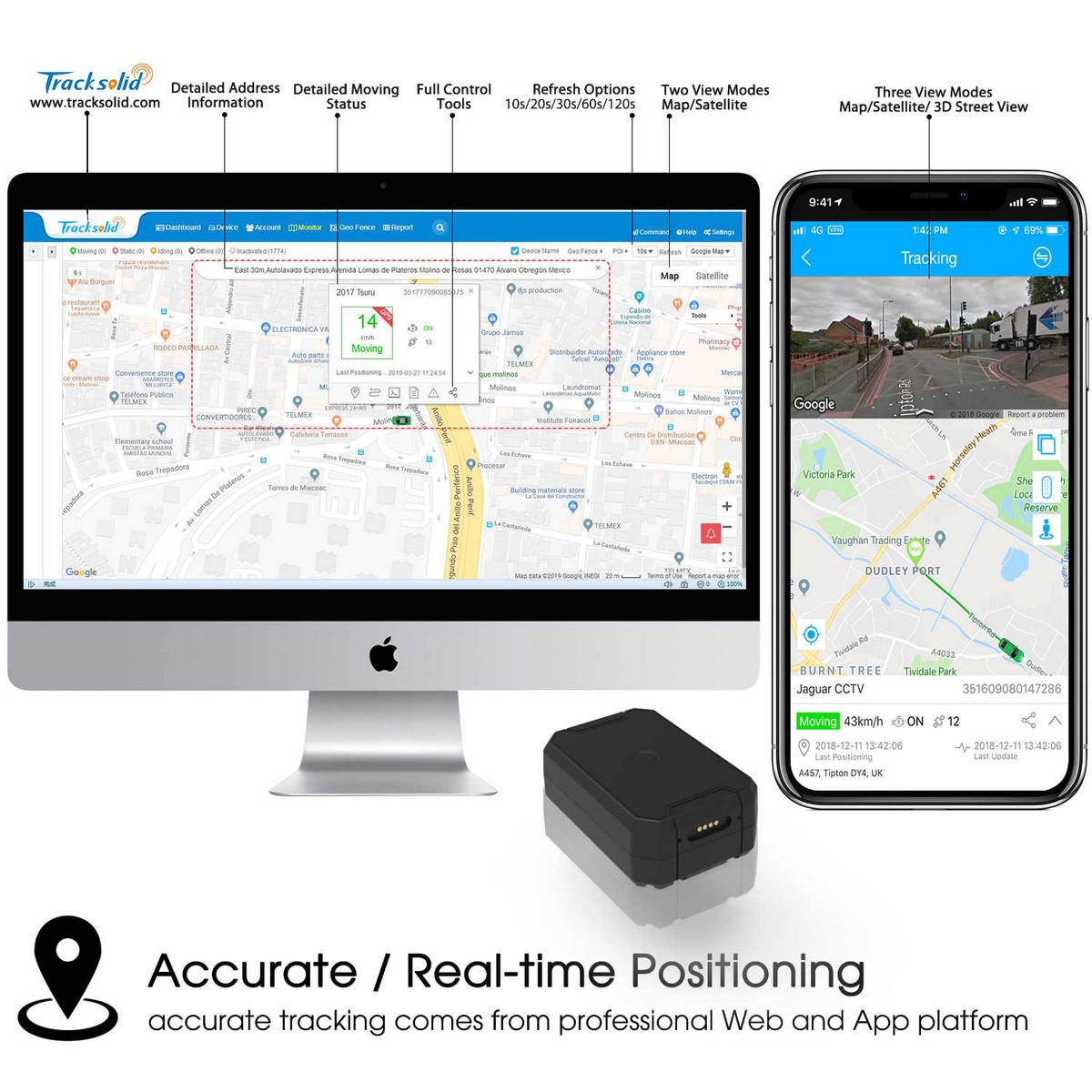 GEO FENCE function
Allows you to send Email notification when the vehicle is leaving the marked area (in case the vehicle driver would accidentally leaves the planned route)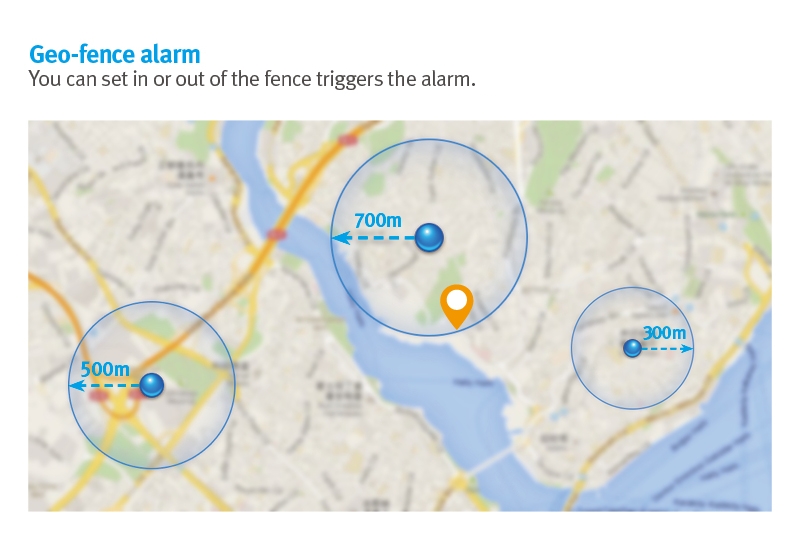 Triple positioning GPS + LBS + WiFi
This tracker supports GPS and LBS positioning. GPS is the determination of the outside position with an accuracy of less than 10 meters. LBS is positioning (in places where there is no gps signal) with an accuracy of less than 500 meters.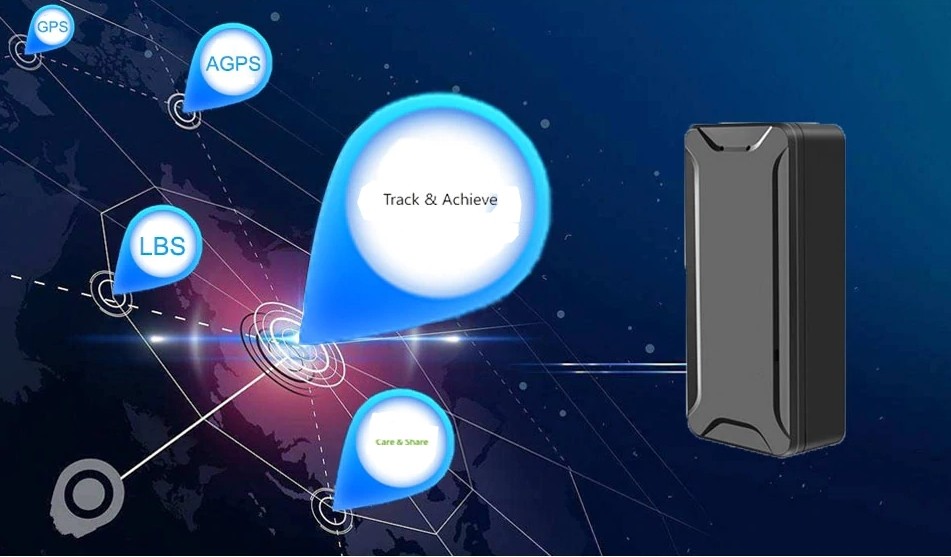 Sound detection alarm
If the sound level exceeds 50 decibels (glass breakage),
the gps locator will automatically
send an alarm
to the preset SOS number.
Voice recording
It is possible to send an SMS command of voice recording by pressing SOS number to the online tracker. Recording time from 10-300 seconds, default time 60 seconds. Automatically starts recording to avoid losing the important information.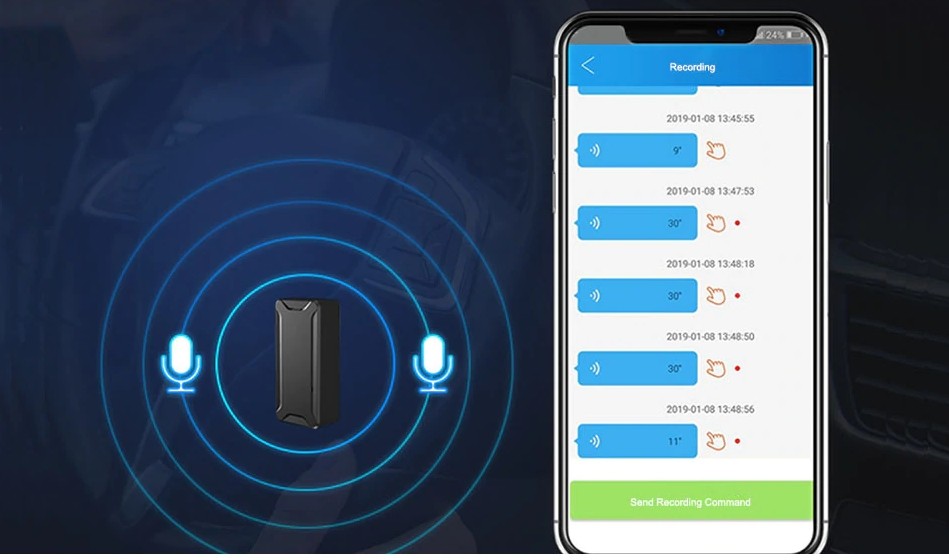 Voice monitoring
It is possible to use the preset SOS number to send an SMS command to the tracker for voice monitoring. The GPS tracker will call you back in seconds. Pick up the call and monitor the voice around the tracker.

Long standby mode - 60 days
GPS locator has built-in rechargeable 3,7V 1000mAh industrial Li-Polymer battery. Two work modes to choose from: tracking mode (GPRS is always connected and GPS is activated by vibrations) and sleep mode (GPRS is always connected and GPS is in standby mode).
Multi care
This gps locator supports up to 3 SOS numbers. After you add your SOS numbers, you can use the gps locator from up to 3 independent numbers.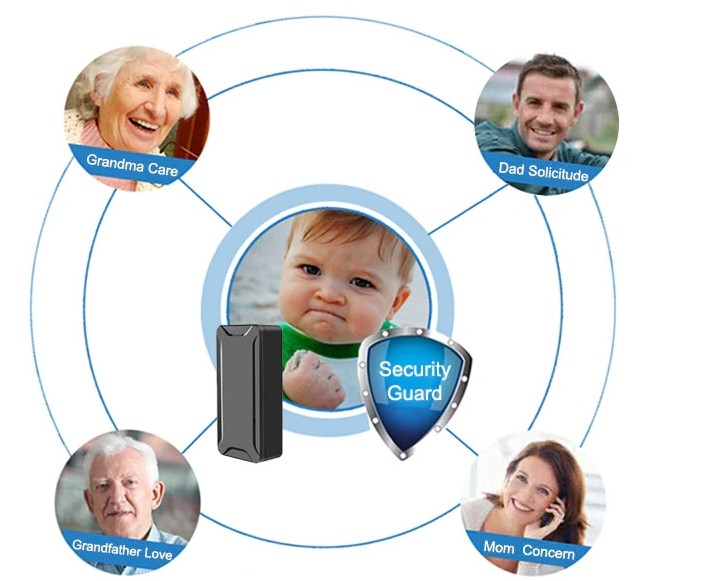 GPS + LBS + WiFi Positioning - Real-time triple positioning
1000 mAh battery - lithium battery provides power to GPS device
Voice monitoring - enable text messaging mode
Strong magnet - powerful magnetic cover allows flexible installation on a vehicle or other type of property
Socket Detection Alarm - When 50 decibels or more is recorded, an alarm will sound
GPS + LBS + WiFi positioning - real-time triple positioning
1000 mAh battery - lithium battery provides power supply of the GPS device
Voice monitoring - the option to activate the voice monitoring via text message
Strong magnet - powerful magnetic cover allows flexible installation on a vehicle or other type of property
Sound detection alarm - when 50 decibels or more is detected, an alarm will be triggered
Specifications:
Communication frequency: GSM: 850/900/1800/1900MHz
Sensitivity: Class II RBER2% (-104dBm)
GPRS: Class 12, TCP/IP
Reception sensitivity: Class II RBER2% (-102dBm)
Memory: 32+64MB
Phase error: RMSPE <5, PPE <20
Max. output: GSM850/GSM900: 33 ± 3dBm, GSM1800/GSM1900:30dBm
Max. frequency error: ± 0.1ppm
GPS chip: Highly sensitive MTK chip
Frequency: GPS L1, 1575.42MHz C/A Code
GPS channel: 66
Location accuracy: <10 meters
Tracking sensitivity: -165dBm
Sensitivity: -148dBm
Voice monitoring distance: <5 meters
Operating temperature: -20° ~ 55 ℃
GSM/GPS Antenna: Built-in 4-band GSM, antenna for dual GPS mode, WiFi
USB port: micro USB
Battery: 1000mAh/3,7V lithium polymer battery
Standby: GPRS enabled, GPS is ON for 14 hours. Sleep mode: GPRS enabled, GPS is OFF for about 7 days
Dimensions: 30,5 mm (width) x 65 mm (height) x 18 mm (thickness)
Weight: 42g
Package contains:
1x GPS locator Profio GPS L-2
1x USB adapter
1x USB cable
1x Removable back cover with magnet
1x Manual
Comments
Other Products