GPS locator in car charger + active wiretapping
Accessories
+

16GB Micro SDHC Class 10 Kingston U$ 18.70
+

Product description

GPS locator in car charger + active wiretapping

GPS locator in car charger + active wiretapping. Excellent GPS tracking device to protect your vehicle from theft or damage. USB charger in a car cigarette lighter with a built-in GPS locator + call wiretapping feature is ideal for protecting your car. Inside of the USB charger is GPS module, slot for a GSM SIM card. The GPS locator is connected with your mobile phone and sends you SMS alert messages. The locator monitors the sound in your car. If locator will reach the sound of over than 40 db, it will send you SMS about distortion. After sending of a command message to your locator, the locator will call you back and microphone will transmit the sounds of what is happening in the car or in surrounding.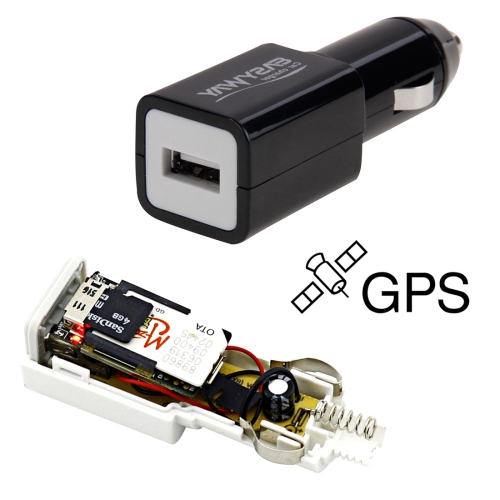 When you send the command SMS to your locator, the locator sends you back SMS about GPS location of your car. Locator has built in 100mAh lithium battery, so therefore it can work even after removal from the car lighter. In standby mode it can work 6 days and working operation with battery is 3 days. When battery drops to 10% of energy, the locator will send you alert SMS message about low battery. USB charger with GPS Locator is therefore the ideal solution how to protect your property.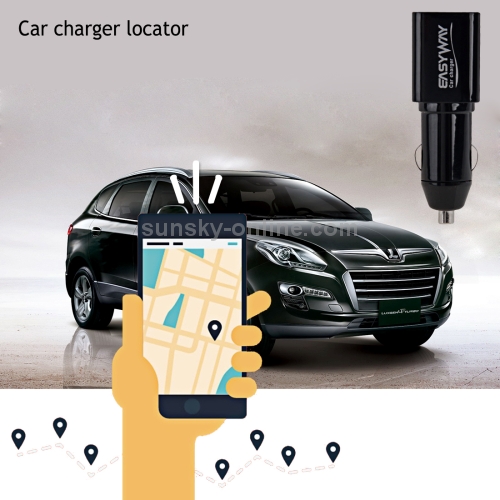 Features:
USB Car Charger with GPS Locator
Slot for memory card up to 32GB
Warning when reaches sounds over 40 db
Transmission of sounds through a telephone call from the car
Locator has a built-in battery which allows operation even after removal from car charger
Standby time up to 6 days
Working time 3 days

Specifications:
Battery: 3,7V 100mAh Li-ion battery
Slot for memory card up to 32GB
Standby time: 6 days
Working time: 2-3 days
Talk time: 60-120 min
Network: GSM/GPRS
GPS deviation: up to 100 m
Storage temperature: -40 ° C to + 85 ° C
Working temperature: -20 ° C to + 55 ° C
Frequency Band: GSM850/900/1800/1900MHz
Comments
Other Products