FULL HD WiFi camera in LED table lamp with motion detection
Accessories
+

16GB Micro SDHC Class 10 Kingston U$ 18.70
+

Product description

FULL HD WiFi camera in LED table lamp with motion detection

FULL HD WiFi camera in LED table lamp with motion detection and mobile app control. LED desk lamp with WiFi FULL HD camera and 330° rotating lens, along with motion detection and night vision, make this lamp a great inconspicuous guardian for interior use. Night lamp can be placed on a shelf or table and then watch in real time respectively record what is happenings in the monitored area.

The built-in lamp camera records Full HD images in high definition 1920x1080 and is located on a rotating lens (you can control remotely) which allows you to adjust the shooting angle. All functions of lamp are operated via the freely available application "ICAM" for smartphones (iOS, Android) where you can choose any color light of the lamp for pleasant ambient lighting, you can also change the shooting angle by sliding your finger on the smartphone or zoom-in, or talk remotely thanks two-way communication.
The 2.0 Megapixel optics delivers a Full HD 1920x1080 resolution so you will not miss any detail of the recording
The security camera can be connected to a home router via WIFI or P2P, allowing you to view the image anytime and anywhere using your mobile phone. Captured records always go through H.264 compression to reduce file size and then are stored on a micro SD card supported up to 128GB. The security IP camera in the lamp is especially suitable for housekeeping, apartment, children, pets, but it can also be used in offices and other places where you want to have overview during your absence, because thanks to the motion sensor you will always be alerted to an unexpected visit by notification directly to your mobile phone.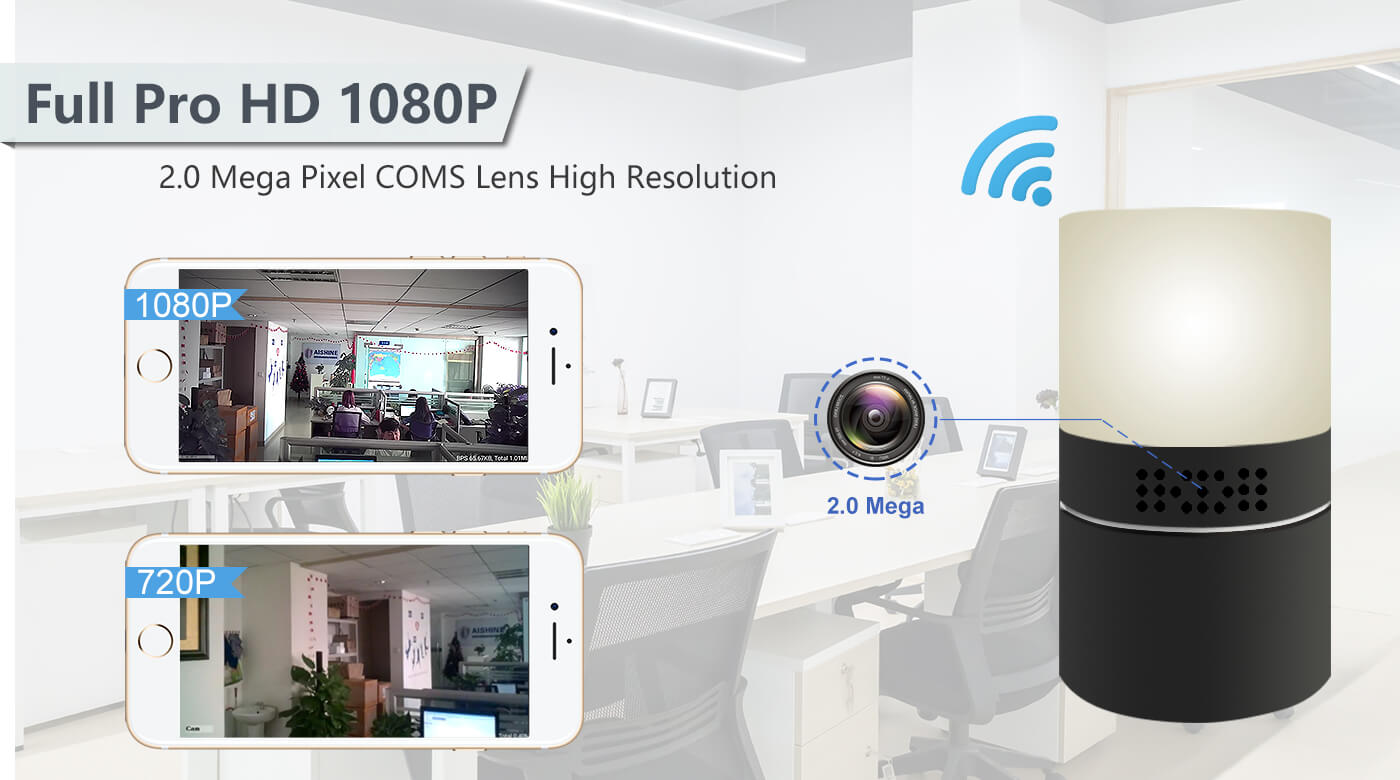 330° The rotating lens remotely provides the option of adjusting the angle of shooting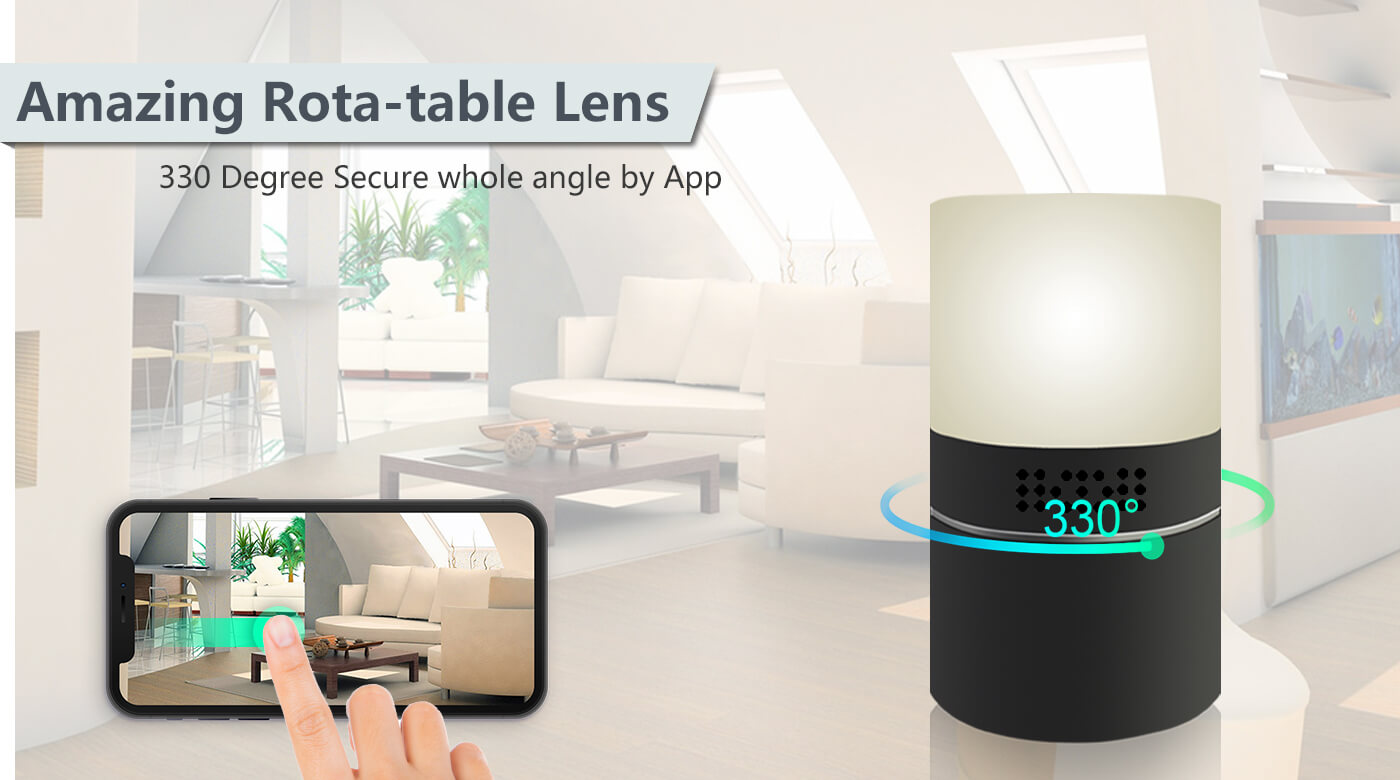 Control of functions via smartphone application and the option to select the color lamp illumination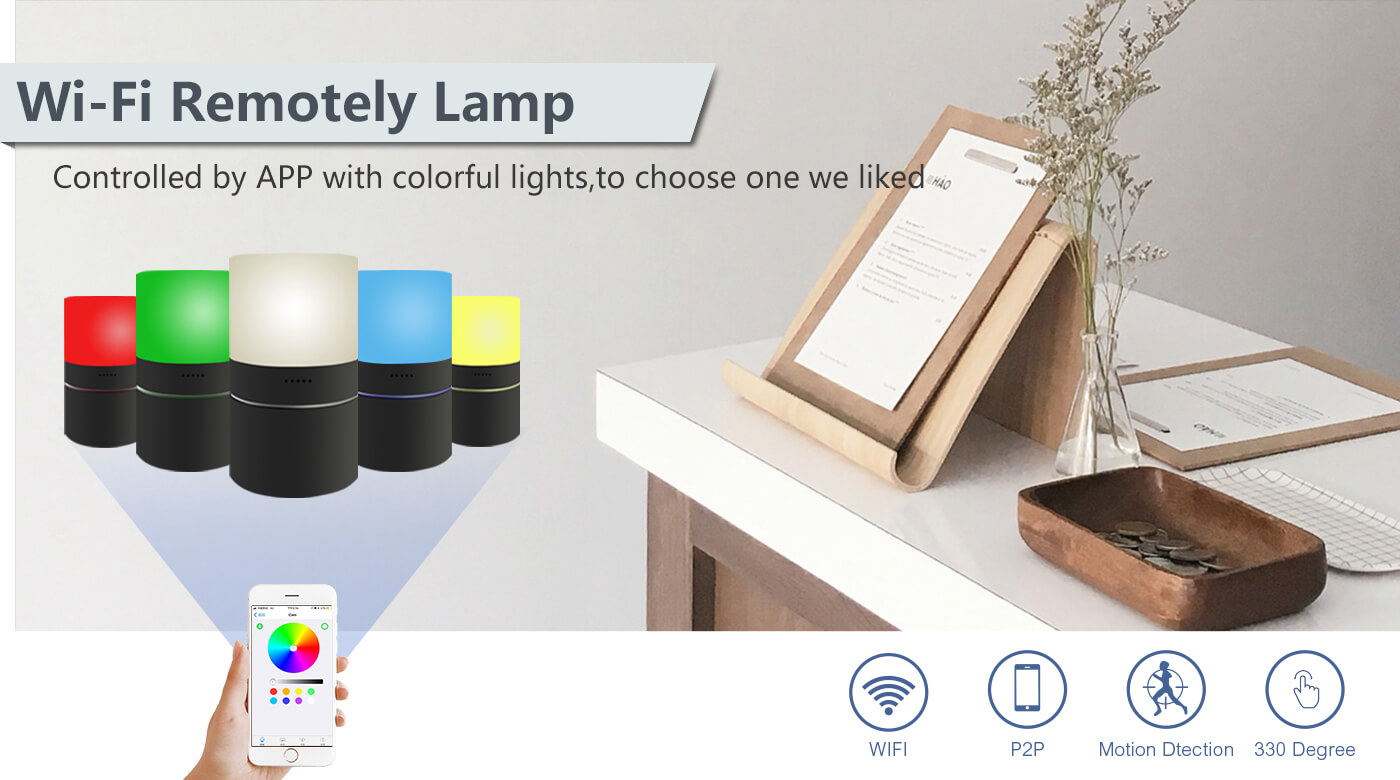 Real-time tracking via P2P and WiFi connectivity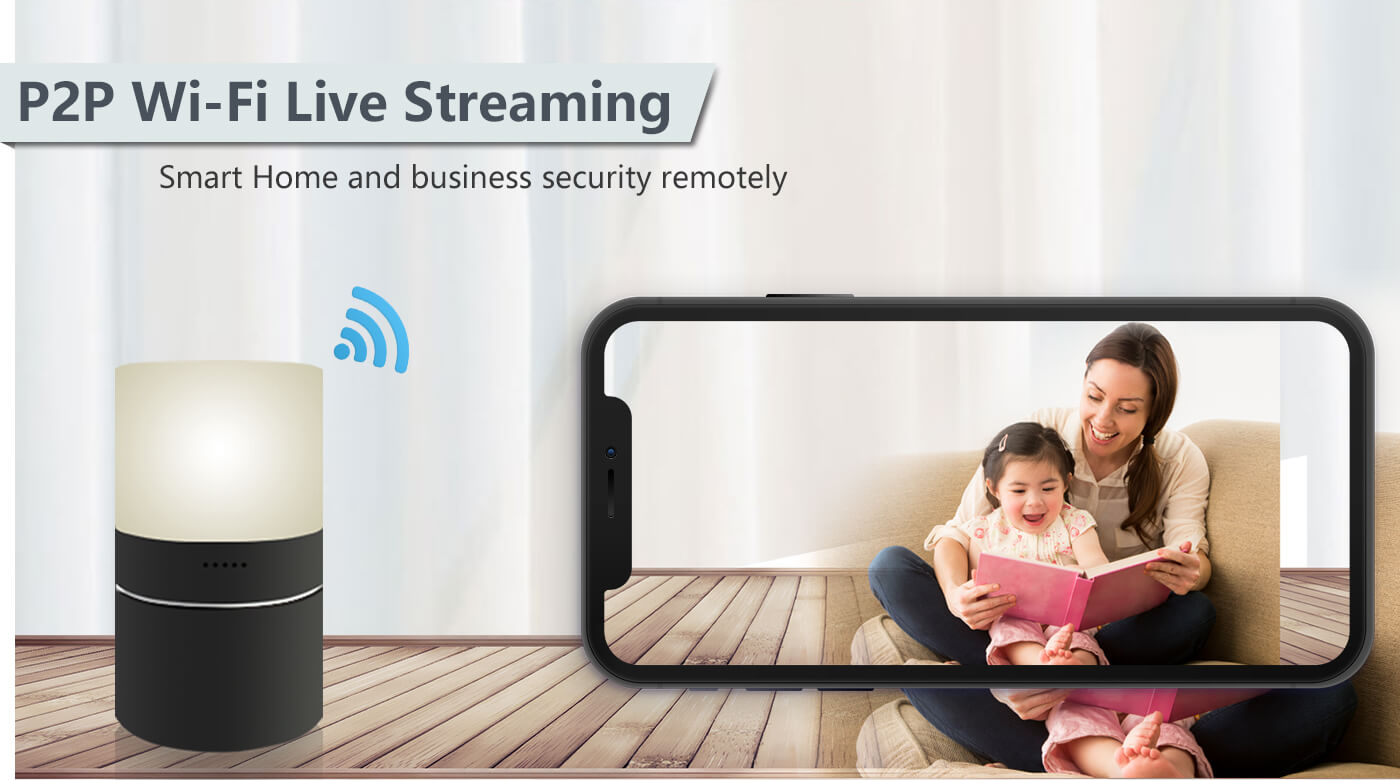 3-Megapixel Night Vision provides high quality shots even in full darkness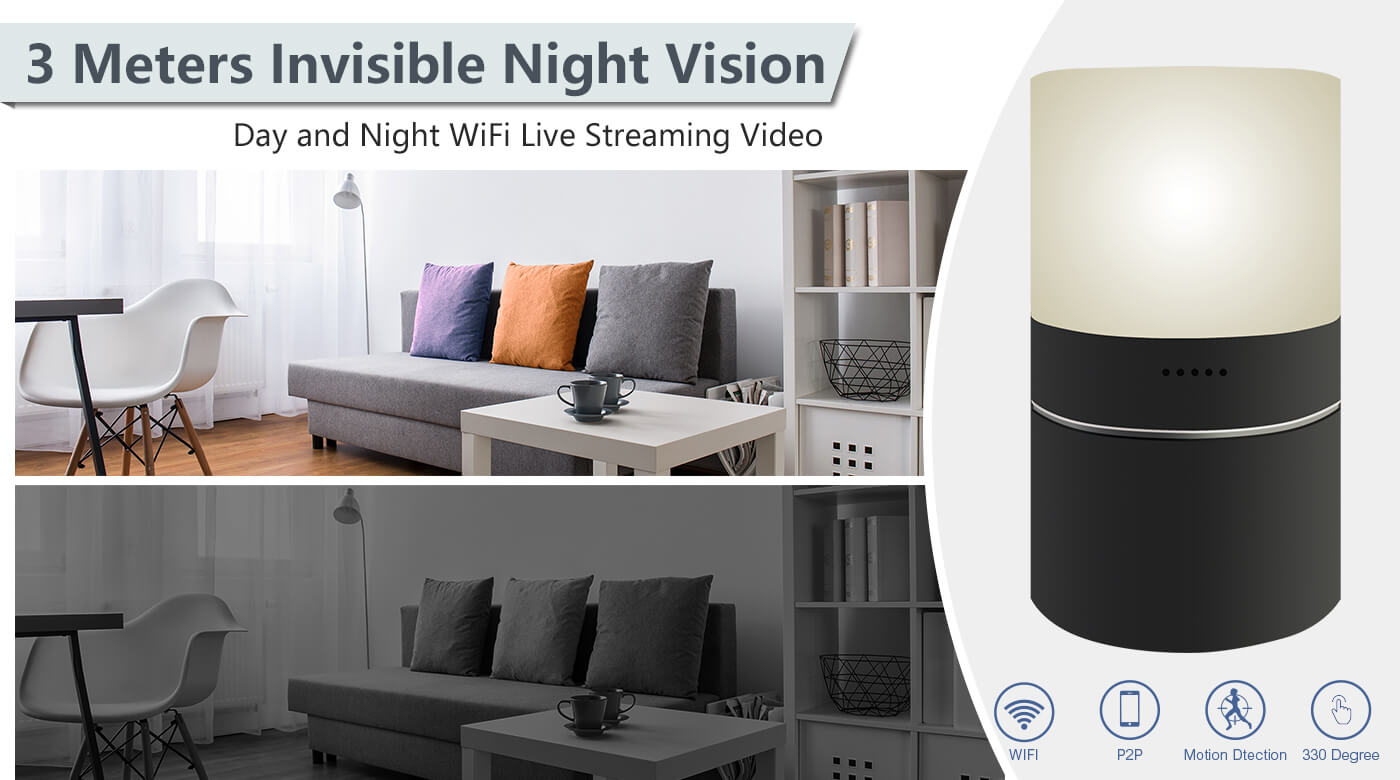 Features:
Intelligent WiFi security camera with night vision
Rotary lens 330°
Motion sensor with two-way audio transmission
Uses microSD cards up to 128GB
Mobile phone application control
Night lamp with option to select the color of LED light
Specifications:
Image sensor: 2.0 Mpx CMOS IR
Camera resolution: 1920 x 1080p Full HD 25 fps
Shooting angle via rotation angle: 330°
Video format: AVI
Compressed format: H.264
Angle of view: 90°
Night vision: IR LED
IR distance: 3 m
Audio: built-in two-way microphone
Motion detection and notification alerts
Maximum capacity of the memory card: 128 GB
Power: 2A/5V power supply with USB connection
Operating system: iOS 7 and higher, Android 4.1 and higher
WiFi: Wi-Fi 802.11 b / g / n, P2P
Dimensions: (Diameter) 90 mm x (Height) 143 mm
Weight: 318 g
Package contents:
• 1x HD Camera in lamp
• 1x USB cable
• 1x User Guide
• 1x CD with software
• 1x AC power adapter
Comments
Other Products