FULL HD camera in a hanging hook with motion detection and WiFi
Accessories
+

16GB Micro SDHC Class 10 Kingston U$ 18.70
+

Product description

FULL HD camera in a hanging hook with motion detection and WiFi

FULL HD camera in a hanging hook with motion detection and WiFi support. CMOS sensor technology with 12 Mpix and Full HD 1920x1080 resolution ensure high-quality recording and tracking of the space unobtrusively. At first glance, it looks like a conventional hanging hook but it hides IR LED built-in camera that allows you to record in Full HD 1920x1080 resolution at 25 frames per second during day and night. The records are stored on a micro SD card supported up to 32GB, and if it is full, it starts to overwrite the oldest images. The integrated lithium battery is charged to the full capacity, declared by the manufacturer within 3 hours and then ensures the operation of device for 6 hours.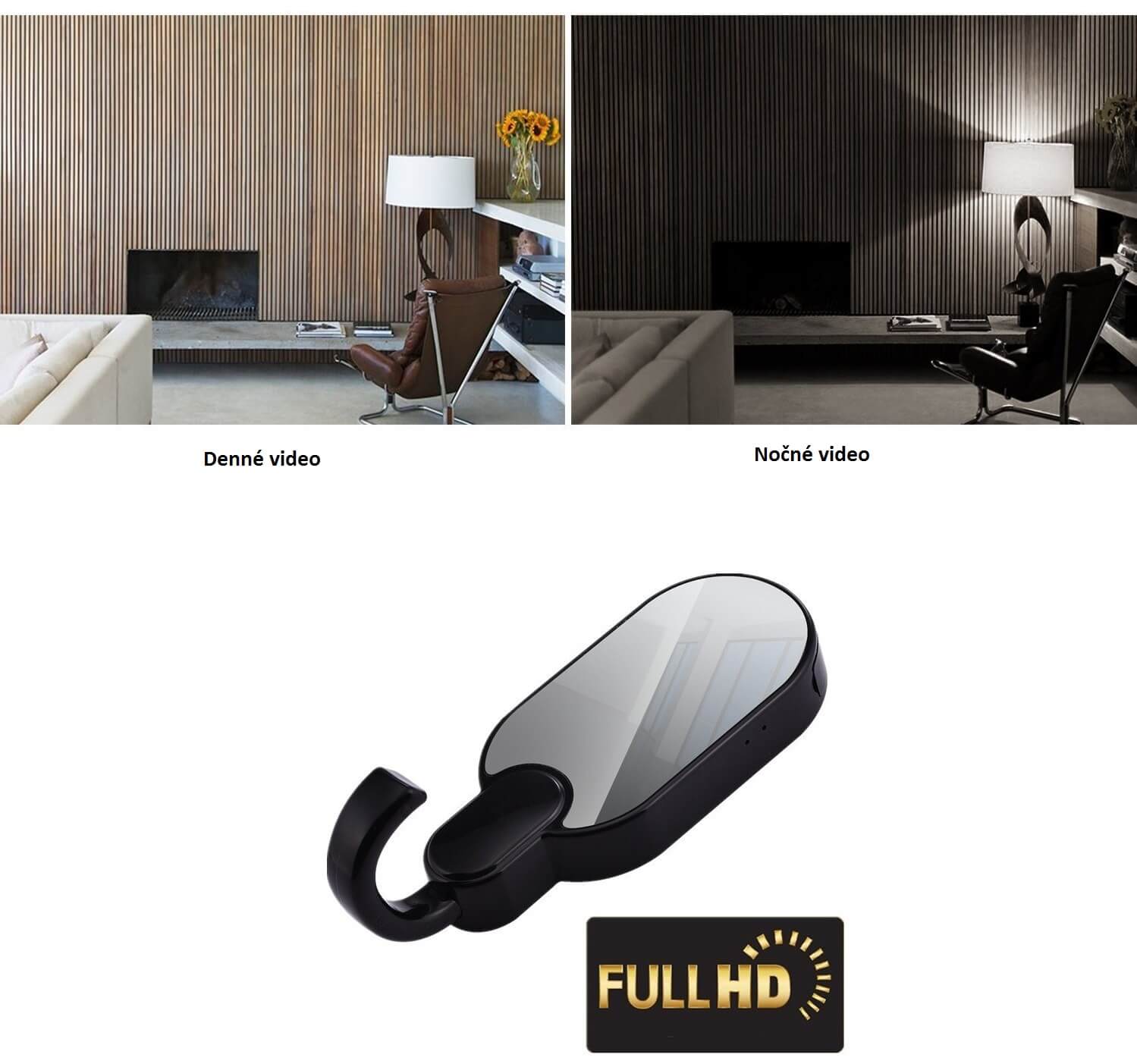 Thanks to its inconspicuous look, it is the ideal solution for home security and secret space monitoring. The hanging hook can be controlled remotely using a mobile phone. Simply download the relevant BVCAM mobile app (available for Android/iOS) into your smartphone and pair both devices via a WiFi connection. With app you can watch real-time image with sound recorded by the camera in a hanging hook.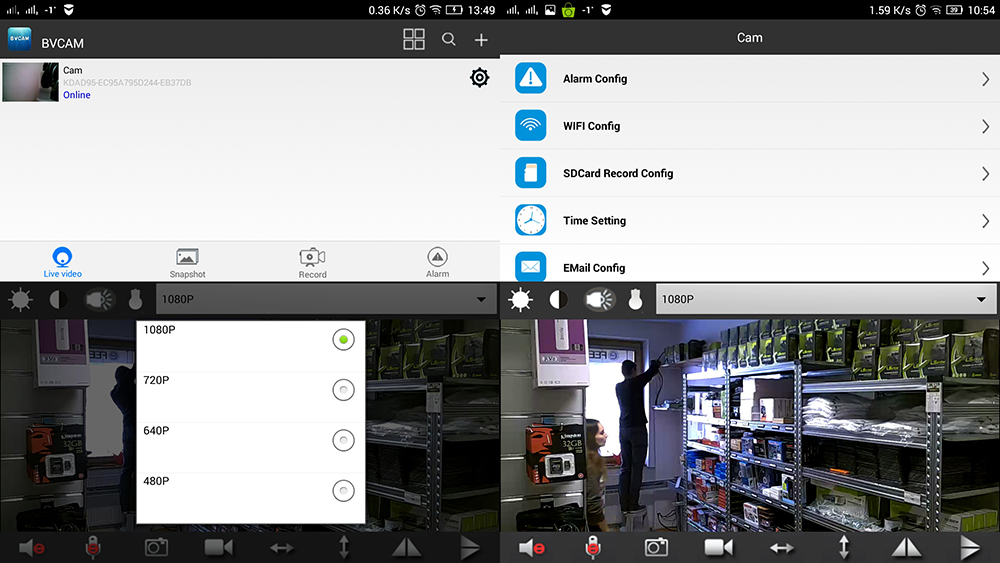 You also have a variety of functions at disposal such as taking pictures, recording videos, starting recording at the selected time, and also monitoring of motion. If the sensor in the hanger captures movement in the space, you will be informed about it to your mobile in the form of alert with created photo or it starts a recording according to the setting. Thanks to this, you will have on the memory card captured only important records.
Technical specification :
* Lens: 12 Mega CMOS
* Video resolution: 1920*1080
* Video Format: AVI
* FPS: 25 frames per second
* Angle of viewing: 90°
* Night vision: yes, 4x IR LED
* Motion detection - scanning distance: 6m
* Minimum illumination: 1Lux
* Continuous recording time: 5-6 hours
* Power consumption: 240mA 3,7V
* Storage temperature: -20° to 80°
* Operating temperature: -10° to 60°
* Operating humidity: 15-85% RH
* Memory card: micro SD/TF card
* Memory card - max capacity: 32 GB
* USB interface: USB1.1/2.0
* Phone operating systems: Android/iOS
Package contents:
1x Camera in the hanging hook
1x USB data cable
1x User guide
Comments
Other Products