Endoscope with 3,5" LCD (640x480)
Accessories
Product description

Endoscope with 3,5" LCD (640x480)

Endoscope with 3,5 "LCD (640x480) and other inspection cameras on sale online - good price. We are the specialists in the world of cameras. Borescopes with a 9,8 mm diameter of camera and with resolution 640 * 480 pixels. The excellent images even in the worst lighting conditions ensures 6 pcs white LEDs with adjustable brightness.

Flexible and easily removable 100 cm long gooseneck is ideal for visual inspection of inaccessible places. Dimmable light of camera with 6pcs LED provides optimal illumination. Suitable for all uses where is necessary to see the finest details.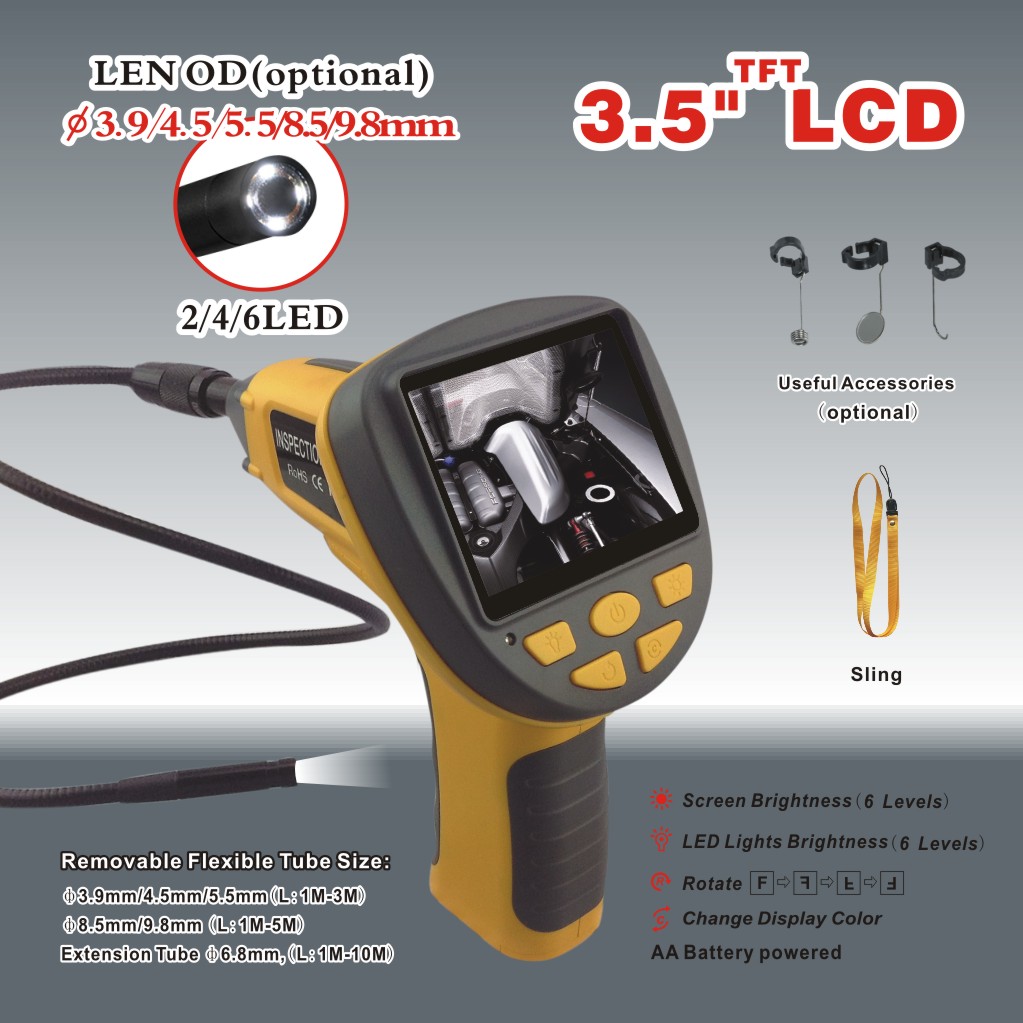 Application: Suitable for use in section geodezia pipes, underwater exploration, installation, montage, construction, workshops, laboratories, education, wildlife observation, maintenance and repair of cars, checking of inaccessible places, etc.
Product Specifications:
Model: 99H-9830L1
Display: 3,5 "TFT LCD monitor
Video resolution: 640 * 480
Diameter of the camera: 9,8 mm
Diameter of pipe: 6,8 mm
Pipe length: 1M
Sensor: 1/9 CMOS sensor
Focal length: 3-8 cm
Angle of View: 54 °
6 pcs adjustable LEDs
Video resolution: 640 * 480 pixels
The image can be rotated by 180 ° (the mirrored rotating)
Power supply: 1,5V * 4 (AA) batteries

Accessory:

1x Mirror
1x Hook
1x Magnet
Comments
Other Products