Endoscope camera (640x480) with 2,3" LCD and recording
Accessories
+

16GB Micro SDHC Class 10 Kingston U$ 18.70
+

Product description

Endoscope camera (640x480) with 2,3" LCD and recording

Endoscope camera (640x480) with 2,3" LCD and the recording into micro SD with LED lighting to explore objects and subjects even in hard-to-reach. Or dark places thanks to a flexible and easily removable 100 cm long gooseneck. The image on borescope is ensured by waterproof camera mounted on a flexible wire probe that is equipped with LED illumination with adjustment of brightness in three modes in case of reduced visibility.

The practical 2,3" color LCD display with 8,5 mm diameter and 640x480 pixel camera resolution allows you to watch live streaming from the probe and then replay recorded videos or images, or to record videos and take photos on a micro SD card. The accessories comes with USB connector that makes it easy to copy recorded files to your computer for subsequent presentation or archiving.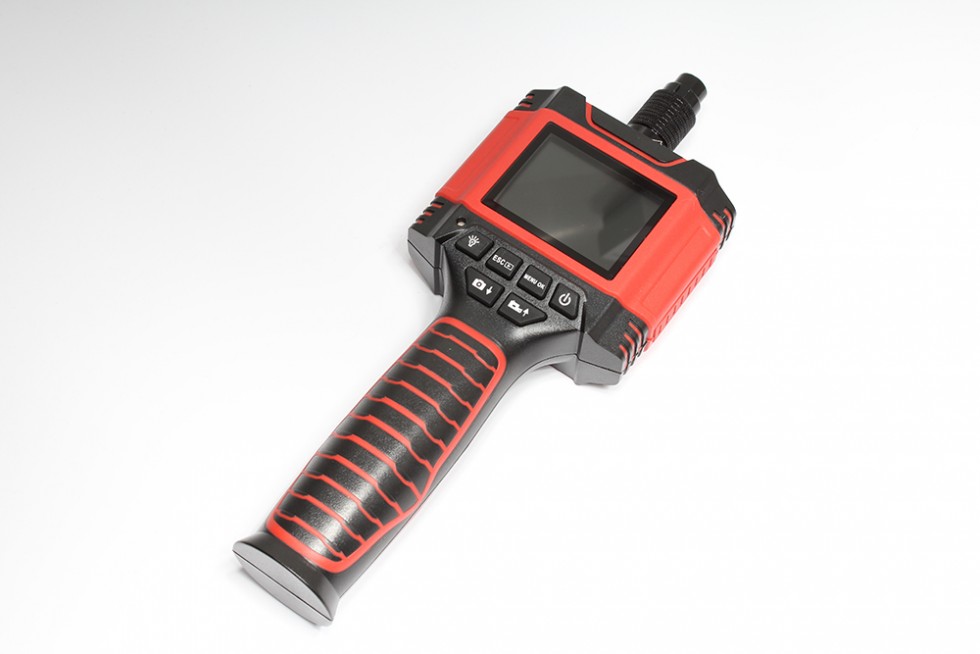 The use:
exploring the hard-to-reach pipes or cracks and crevices
the use when locating technical faults in the engine compartment or vehicle chassis
exploring the objects below the water surface
possible for use in technical diagnostics and maintenance
Product specification:
Model: 99D3 Boroscope with option of recording
Display: 2,31" TFT LCD Monitor
Display resolution: RGB 960x240
Camera diameter: 8,5 mm
Tube diameter: 6,8 mm
Tube length: 1m
Sensor: 1/5 CMOS
Focal length: 3 to 8 cm
Angle of view: 54°
Lighting: 6 adjustable LEDs
Video resolution: 640x480 pixels
The image can be rotated 180°
Power: 1,5V x 4 (AA) batteries
Features: taking photos and recording with the save function
Memory: micro SD (up to 32 GB)
Package contents:
1x Boroscope
1x Mirror
1x Hook
1x 4GB Micro SD card
1x USB cable
Comments
Other Products