E-Bullet Camcorder + 2.5" LCD
Accessories
+

16GB Micro SDHC Class 10 Kingston U$ 18.70
+

Product description

E-Bullet Camcorder + 2.5" LCD

E-Bullet Camcorder + 2.5" LCD - unique spy shop products for best price. ISO EN 9001:2008 certified online seller. This camera is suitable for all kinds of sports, as well as for security or spy recordings. Includes an external camera on the cable for comfortable position of camera. Available is the number of camera mounts for example helmet, motorcycle, bicycle, car etc. Video recording is in high resolution (720x480 @ 30fps). Built-in memory of 256 MB, expandable via SD card up to 32 GB.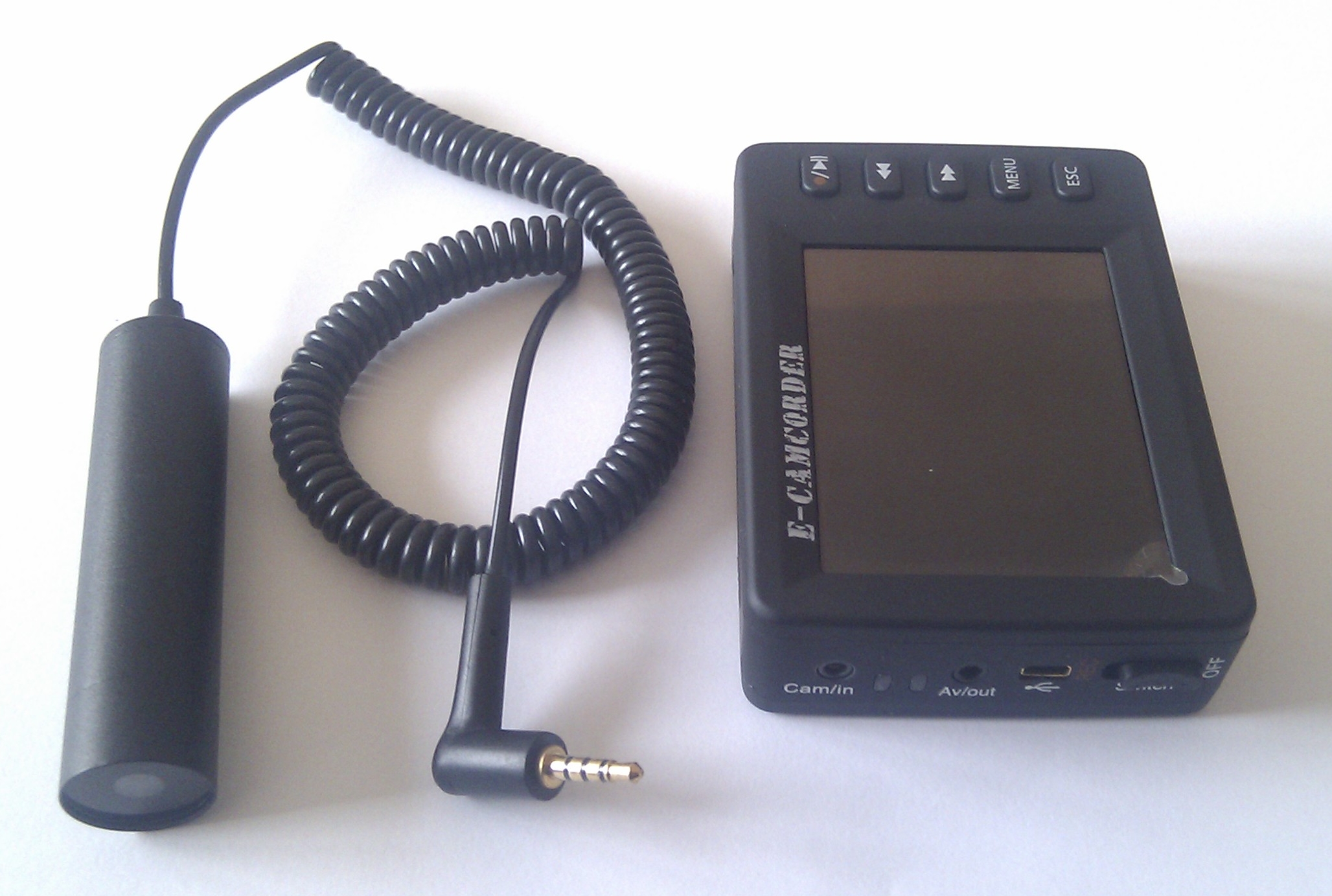 The advantage is a function of motion detection, built-in rechargeable battery and microphone. The camera records video with audio, only audio or pictures.
Specifications:
Video recording resolution: 720x480 @ 30fps
Video format: AVI - MPEG-4
Display: 2.5-inch TFT LCD
Support of video formats: MPEG1, MPGE4, AVI, ASF, ADPCM
Support of audio formats: mp3, mp2,5
Memory: built-in 256MB, expandable via micro SD card up to 32GB
Microphone: Yes
Battery: Li-ion battery: 3,7V 1300mAh
Interface of connection to PC via USB port (USB 2.0)
Input/Output: AV out/in @ 2,5 mm jack
Dimensions: 78,5 x56, 5x21mm (l, w, h)
Contains:
E-Camcorder with 2,5-inch LCD
External camera
USB cable
Li-ion Battery
Battery charger
Attachments: on helmet, handlebars/bars, the car, the body, sided stickers
TV Cables
Remote control
Manual
Comments
Other Products