DOSMONO Mini S601 - 72 language translator with WiFi + 3G
Product description

DOSMONO Mini S601 - 72 language translator with WiFi + 3G

DOSMONO Mini S601 72 language translator with WiFi and 3G connection, with a large 2" color touch screen. Bi-directional voice translator is a smart interpreter that supports voice translation of 72 languages online. It is an innovative, multi-functional, electronic two-way translator that includes, except other things, "press to talk" function (press and talk based on the radio walkie-talkie), WiFi connectivity, 3G network and many other features beyond your imagination. The full color 2,0" touchscreen provides convenient control of individual device functions.

The electronic translator is suitable for everyday use whether on holiday or when working abroad thanks to its small, light and prestigious design. With support of 72 languages your travel limits will be unlimited, and you will no longer be limited with worries to travel to the foreign countries due to the language barrier. The translation of sentences and texts (speech) will be a matter of course for you. No additional charges for updates or other hidden charges. No need to register personal data or install an app into the phone.
The function Smart Note lets you record voice comments that can then be exported to a .txt file.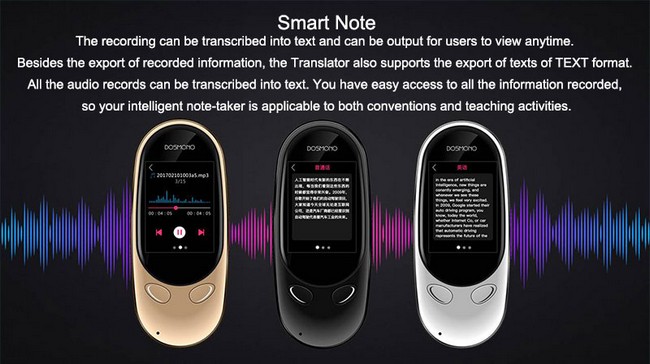 Support for 8 languages in Offline translation - Chinese (Mandarin), English (United States), German (Germany), Spanish (Spain), French (France), Japanese (Japan), Korean (South Korea), Russian (Russia). With cutting-edge technology in the world from company Microsoft Azure, the translation recognition rate is up to 97%.
Travel for your dreams and know new places and leave the foreign communication to a revolutionary translator.
Global language communication: Based on the global 3G network signal, you can create a communication group between users of DOSMONO translators. You generate a communication code to create a private group, and you can communicate with your friends or business partners. You can create up to 6 channels to meet multi-step requirements during business meeting, travel, and so on.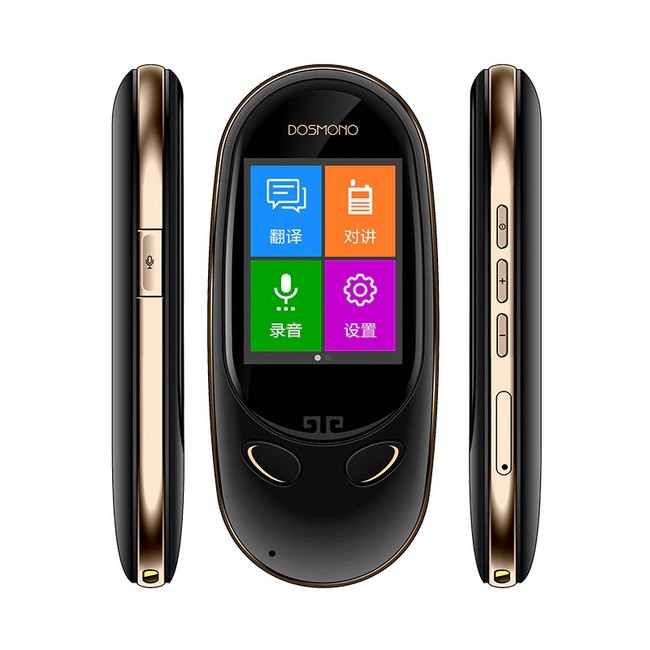 The innovative translator supports 3G network - SIM card
At the back of the device, eject the Nano SIM card holder using the supplied tweezers.
Subsequently, insert the SIM card into the holder with the gold chip down and re-insert it into the device.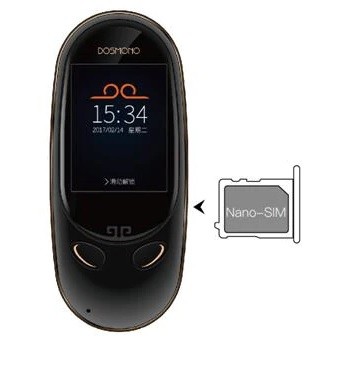 Extra long battery life in standby mode
Integrated battery of translator with the size of 1450 mAh is charged in about 2 hours and then provide a continuous working hours to 6-8 hours, in standby time is up to 72 hours (3 days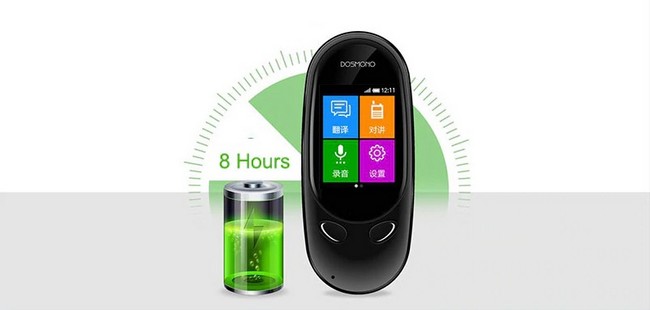 Integrated system of translator in online mode supports 72 languages
English, Chinese, Arabic, Danish, German, Spanish, Australian, French, Italian, Japanese, Korean, Portuguese, Russian, Vietnamese, Thai and many others.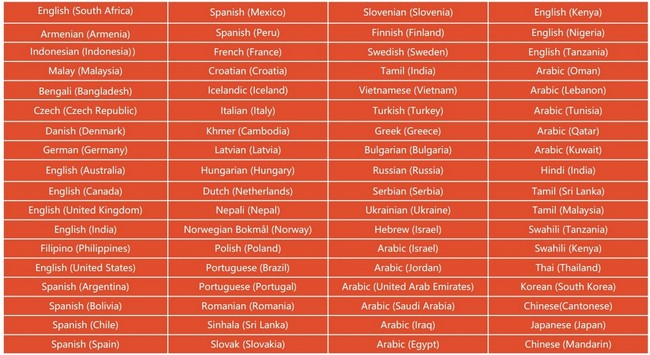 Features:

Support for 72 languages


2,0" touch screen


WiFi and 3G network connection


3,5 mm audio output


Transmitter function between translators
Specifications:
Model: MINI/S601
Processor: MTK 6580
OS: Android 6.0
RAM: 1G, ROM: 8G
Display: 2,0" touch screen
Network settings: WiFi/3G
Language support: 72
Audio output: 3,5 mm headphones
Supported formats: WAV, MP3, TXT
Battery: 1450 mAh
Standby mode: 3 days in WiFi mode
Working time: 6-8 hours
Charging: micro USB
Color: Black with gold
Dimensions: 108 mm (length) x 47 mm (width) x 18 mm (thickness)
Weight: 84 g
Package contents:
1x Multifunctional Translator Dosmono S601
1x Micro USB cable
1x Tweezers
1x User manual
Comments
Other Products