DOD LS470W car DVR - superior model
Accessories
+

+

16GB Micro SDHC Class 10 Kingston U$ 18.70
Product description

DOD LS470W car DVR - superior model

DOD LS470W car DVR - superior model of car camera you can buy online at a good price. Product in stock ready to order.​ FULL HD, GPS logger 10x faster updates, 150 ° viewing angle, 7G glass lens, ISO up to 12800, WDR 2.0.

DOD LS470W camera model is the direct successor of DOD LS460W (best car dvr of the year 2015) and currently represents the best of contemporary offer of car cameras in cars in the global market. It is proved not only by used technology, but mainly with satisfaction of drivers who actively use this camera. Its price is relatively higher, but offers superior technology and produces the records that can actually be used even as the evidence of accidents. With this camera you can be sure that you can always read the license plate of the vehicle which made damage or threatens your vehicle.Meets the criteria of technical standards and can be used in the vehicle.

Absolute novelty DOD LS470W in comparing to the older model DOD LS460W disposes with Sony Exmor sensor with a new advanced WDR 2.0 technology that increases light sensitivity up to ISO 12800 (DOD LS460W only up to 3200). It is equipped with a new 150 ° wide-angle without any distortion (DOD LS460W 140 ° angle). 7G glass lens - a combination of seven layers of glass, provides a stunningly bright, clear and undistorted image (DOD LS 460W - 6G glass lens). It has a 10x Speed ​​GPS processor, the fastest car GPS technology ensures accurate tracking of vehicle speed and ultra-fast GPS position of your journey (DOD LS460W - 5x Speed ​​GPS processor). The camera comes with a brand new redesigned and improved software for PC - DOD GPS 2.0 player (DOD LS460W - DOD GPS 1.6 player). Also was added feature The Parking mode - monitoring during parking when the camera will detect the movement of objects in front of the camera and automatically captures the records.
The new champion is coming right now - the camera DOD LS470W !!!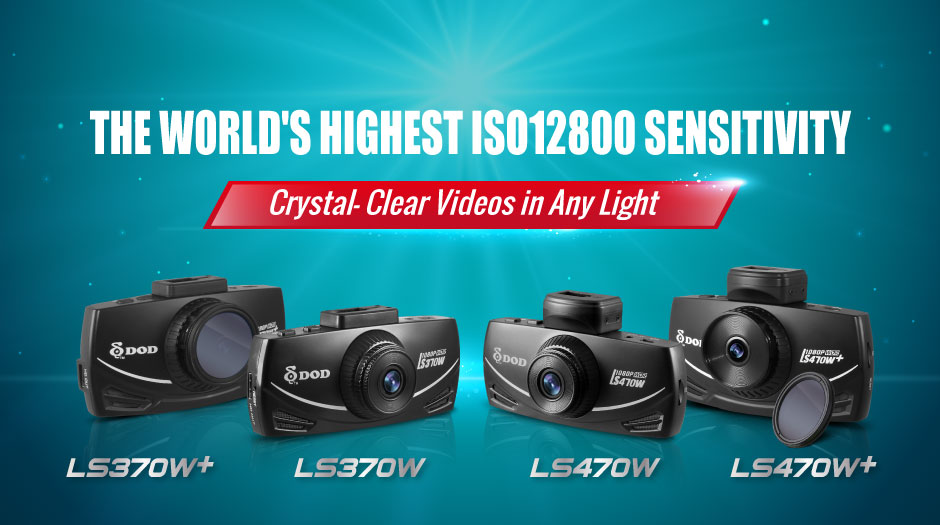 The camera is can be easily attached to the windshield using a suction cup with holder, that is easily attachable to the camera. Built-in G-sensor for automatic startup of file protection on impact, emergency braking or when car is tilted, will automatically protect all current and stored video files. It provides FULL HD video quality with resolution up to 1920x1080. It has a 2.7 "TFT LCD 16: 9 display for easy viewing and video settings. The wide 150 ° viewing angle records the events in front of the vehicle and at both sides, the automatic calibration of time by using GPS, HUD compass display, HUD speed display. You will certainly appreciate the function of GPS Logger, the record of your ride (GPS location, current speed). You can view your videos on your PC using the supplied software. Ideal for companies to control driving staff or professional drivers etc. The camera can be connected to a power supply 12/24V so using is possible without any problems, not only in personal vehicle but even in other vehicles, for example trucks or buses.
DOD LS470W now supports ultra-high sensitivity of ISO 12800. The extended range increases the clarity of fast moving objects in the night. The camera can now capture more details in ultra low light conditions.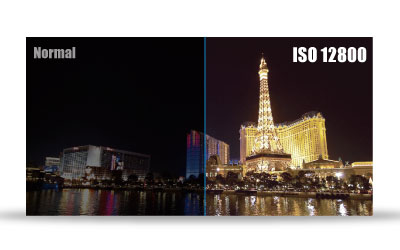 F1.6 large aperture lens - the larger aperture, the more powerful performance in low light! Sony Exmor sensor enhances the ability of light transfer in low light conditions, allowing you to capture stunning depth of sharpness and excellent night vision.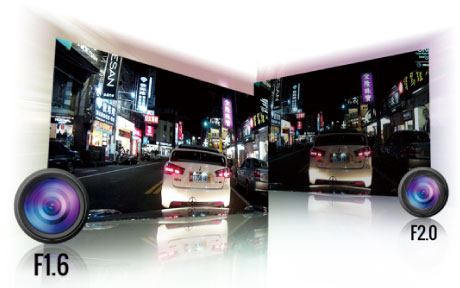 Built-in 10x speed GPS processor, the latest technology of car GPS ensures accurate tracking of vehicle speed and ultra-fast GPS position of your ride in real time. Currently it is the fastest GPS updates used in car cameras.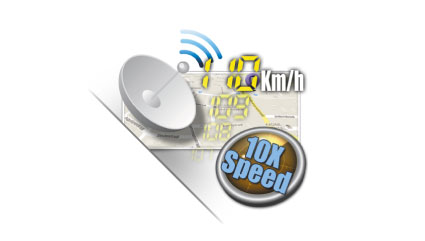 2.7 '' 16: 9 widescreen LCD display. The camera has a large widescreen display that provides a clear and sufficiently large image suitable for displaying of settings and playing of videos directly on the camera display.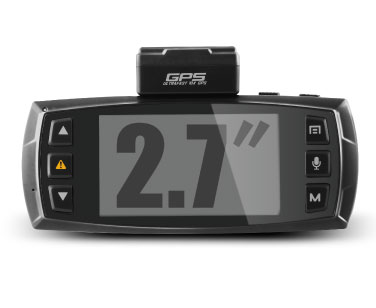 The new version of DOD GPS Player 2.0 with improved user interface is even clearer. Shows FULL HD video recordings with data in real time such as vehicle speed, GPS coordinates, overload, etc. When is connected to internet, the present position of the vehicle is displayed on Google Maps.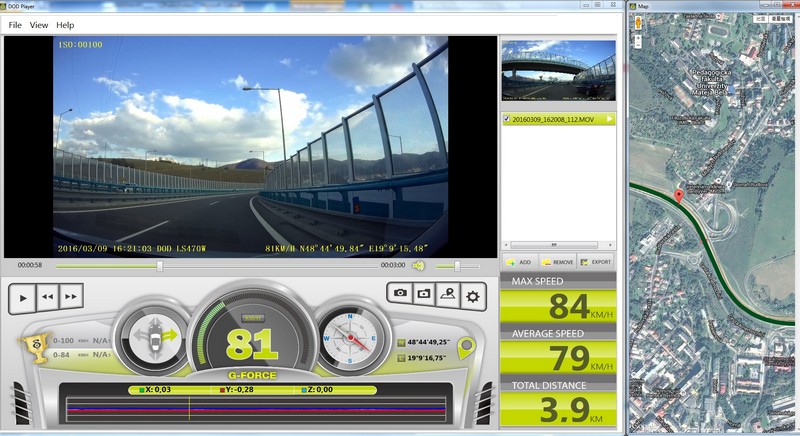 Displaying of details (Watermark) on the video. When happens an accident or other road events, this feature lets you instantly check the vehicle location (GPS coordinates), vehicle speed or the exact date and time of the recording. And this will strengthen the credibility of evidence at the proving of responsibility.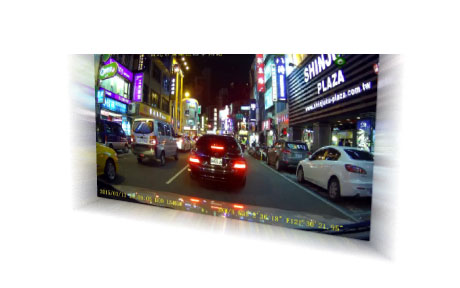 Advanced 7G glass lens - a combination of seven layers of glass, it is a sophisticated 7G sharp lens. Thanks to the precise path of light, provides a stunningly bright, clear and undistorted image.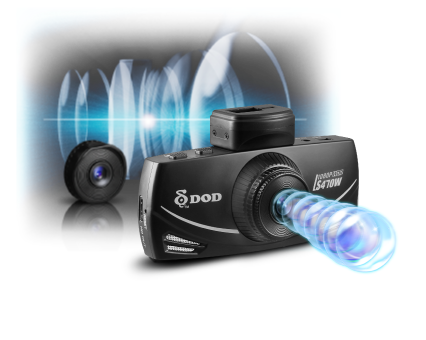 150 ° wide viewing angle. The camera is equipped with ultra wide-angle lens, which enhances the range of image recording, because the panoramic view of the front of the vehicle captures all sides without distortion (i.e. undistorted image).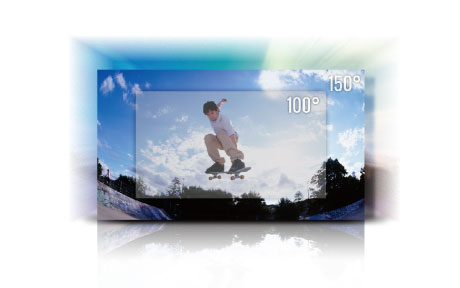 The path analysis is new function to calculate the distance, time and average speed of your journey from point A to point B. For example, you can identify the shortest or fastest route from your home to work on the basis of data from an analysis of the path. It is very economical and practical way how to save time and fuel consumption.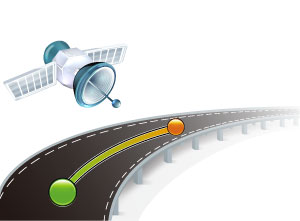 The new Advanced Technology WDR 2.0 - Stunning video in any light and balanced exposure in any conditions. Produces brighter night shots, and reduces strong exposure of light to reach the most beautiful picture.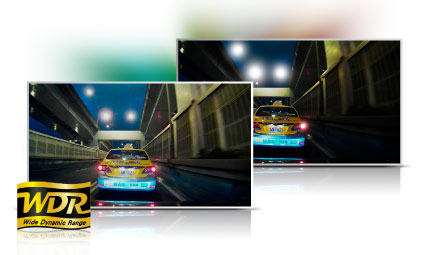 Automatic calibration of time, independent of manual adjustment of time. With build-in 10x GPS speed processor is able to indicate the local exact calibrated time and automatically store it in the camera's memory.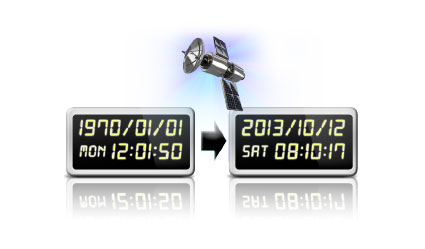 HUD speed and compass display. The device is able to indicate which direction you are heading. And thanks to 10x faster GPS update provides accurate monitoring of the actual vehicle speed.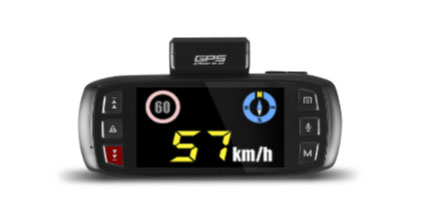 G-sensor data protection on impact. In case of a crash, accident, emergency braking or when the car is tilted, it will automatically protect all current and stored video files. Through this function the important files will not be deleted or overwritten when recording in a time loop.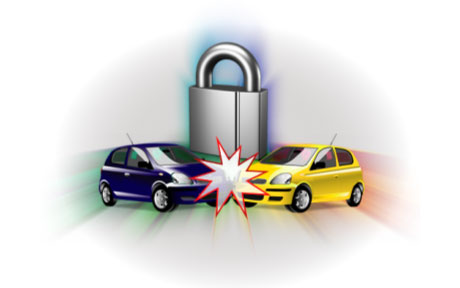 Manual SOS protection. In case of emergency allows users to protect existing file with long pressing of the "SOS" button, which saves a file from a recording loop and prevents its overwritten by another file.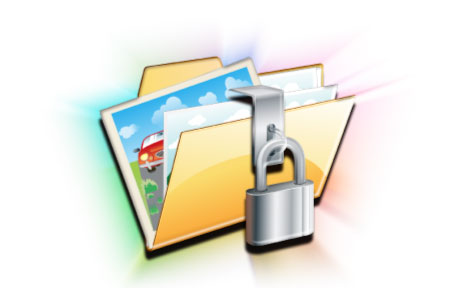 Monitoring during parking. Turn on this feature at constant power supply, and the camera will detect the movement of objects in front of the camera. When the camera evaluates that there is not any movement in front of the vehicle, it automatically turns off the video recording. This function is suitable for protection of vehicle or against stealing of things.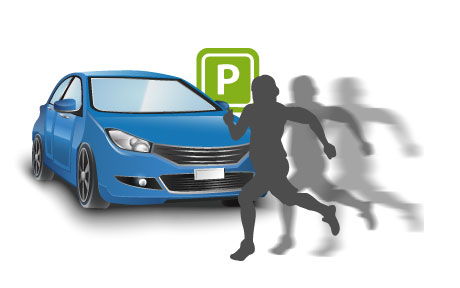 Product Specifications:

Video Resolution: 1920x1080 @ 30fps, 1280x720 @ 30fps, 1280x720 @ 60fps, 848x480 @ 30fps, 640x480 @ 30fps
Sensor: SONY Exmor CMOS
Wide-angle: 150 ° ultra-wide angle lens
Lens Aperture: f 1.6
ISO sensitivity: up to 12800
LCD screen: 2,7 "16:9 widescreen
Video format: H.264 MOV
Support: Micro SDHC Class 10 memory card (support up to 32GB)
Audio: Built-in microphone/speaker
Battery: Built-in high-capacity 3,7 V lithium battery 200mAh
Power: 5V 1,5A
Dimensions: 112,6 (L) x 61 (W) x34,3 (H) mm
Weight: 100 g
Included accessories:
1x Professional Car camera DOD LS470W
1x Car Charger
1x Holder
1x Suction cup
1x CD with DOD GPS Player 2.0
1x Manual
Comments
Other Products