Digital watch camera with FULL HD + dictaphone + 16GB
Product description

Digital watch camera with FULL HD + dictaphone + 16GB

Digital watch camera with FULL HD + dictaphone + 16GB memory. Watch with camera + video and photo recording and built-in rechargeable 300mAh battery. This elegant digital watch hides a secret spy camera that records video with sound. A single press of the button starts video recording, photography or audio recording - dictaphone. The watch has a built-in rechargeable Li-ion battery with a capacity of 300mAh. They are water resistant and suitable for any kind of sport. The internal memory has a capacity of 16 GB and you can transfer files to a PC easily, after connecting with a micro USB cable, which is also used to charge the built-in battery.
FULL HD camera in digital watch (wristwatch)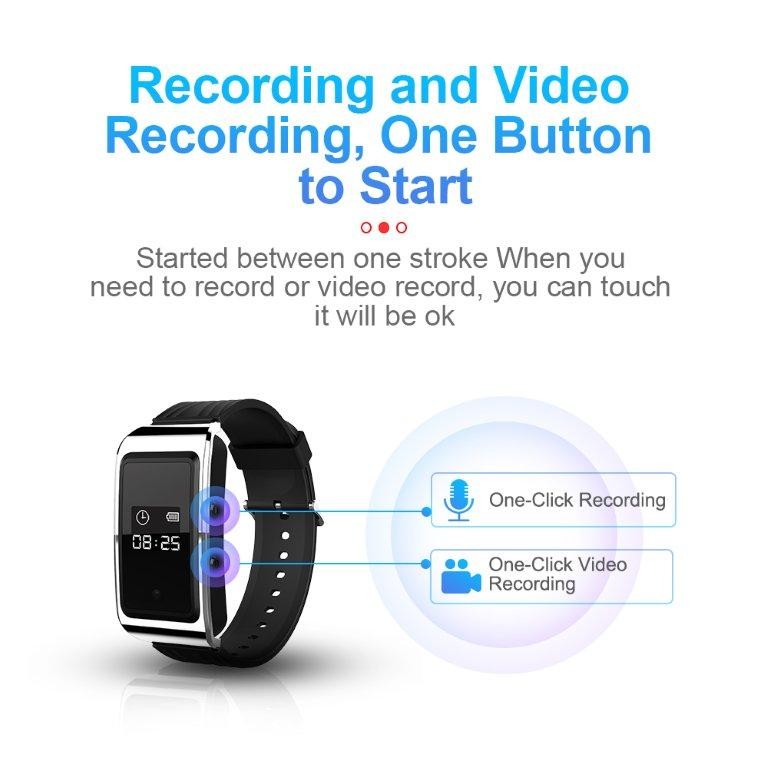 This elegant watch is suitable for every occasion and outfit. Whether you put them on for dinner with friends, at work or use them for outdoor activities. However, they contain an inconspicuous spy camera and a photo camera in one. You will have a camera or photo camera anywhere and anytime and record wonderful moments or important information in absolute secrecy. The watch is ultra light and comfortable to wear on hand, thanks to its compact dimensions.
Although the video image is not in higher quality (than comparable spy cameras),
but the camera is absolutely hidden and inconspicuous and no one will notice it.
However, the purpose is sufficient enough for what this watch was created. Secret and unobtrusive recording of important situations.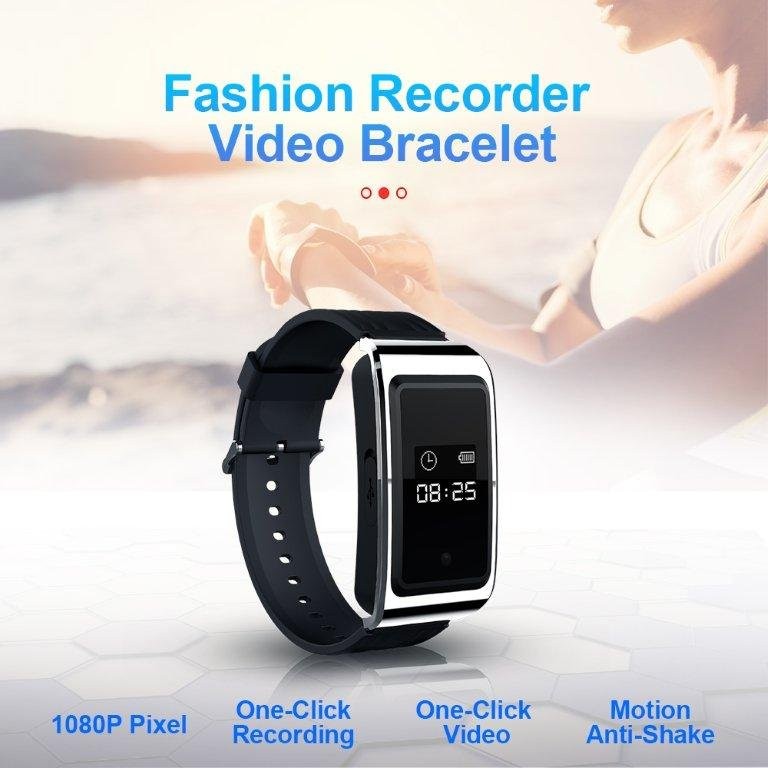 Multifunctional use of a watch with a camera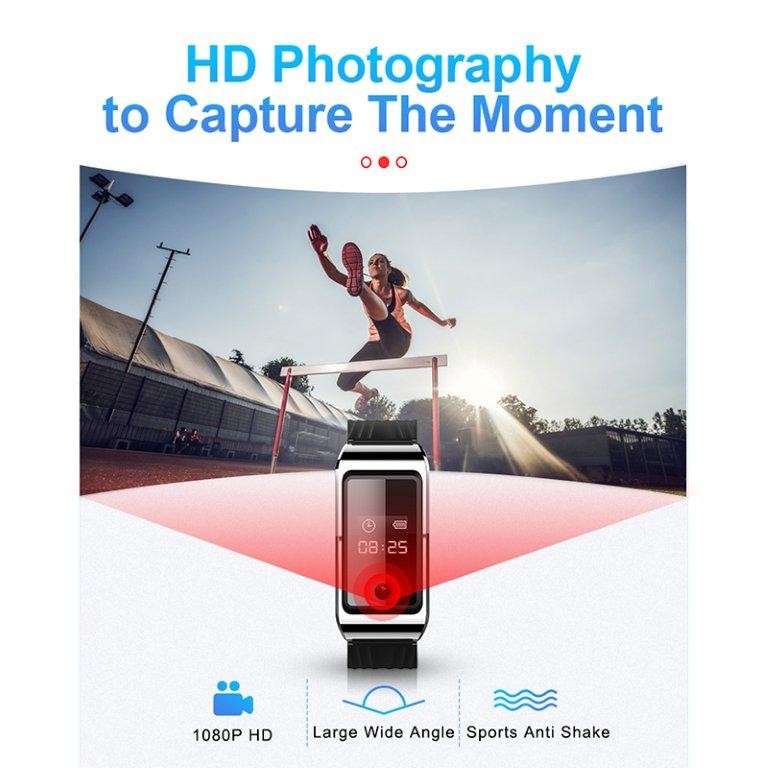 90 days standby, up to 3-4 hours of video recording, up to 3-5 hours of dictaphone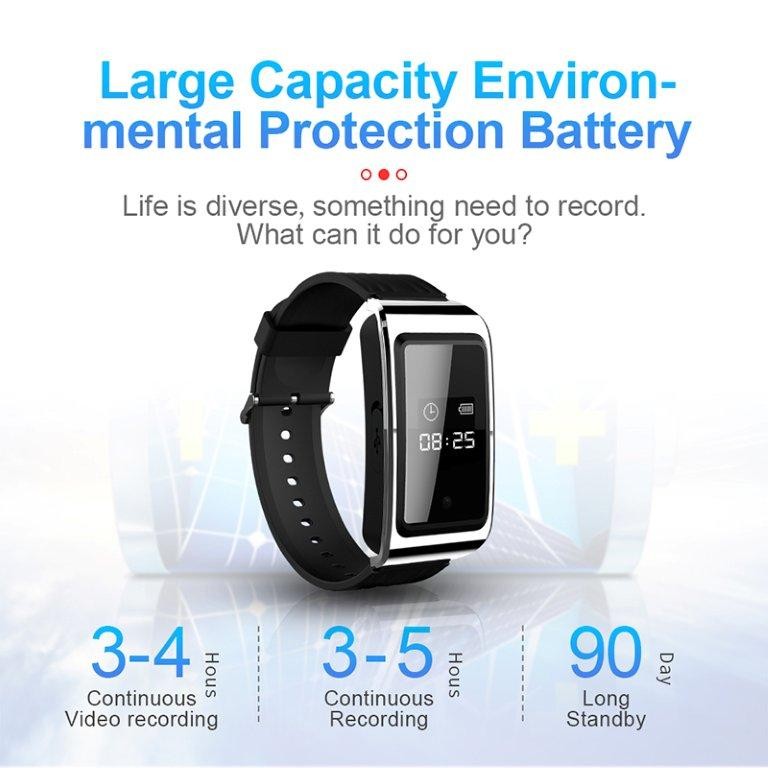 Digital watches with a camera are ideal for sports or recording of meetings and gatherings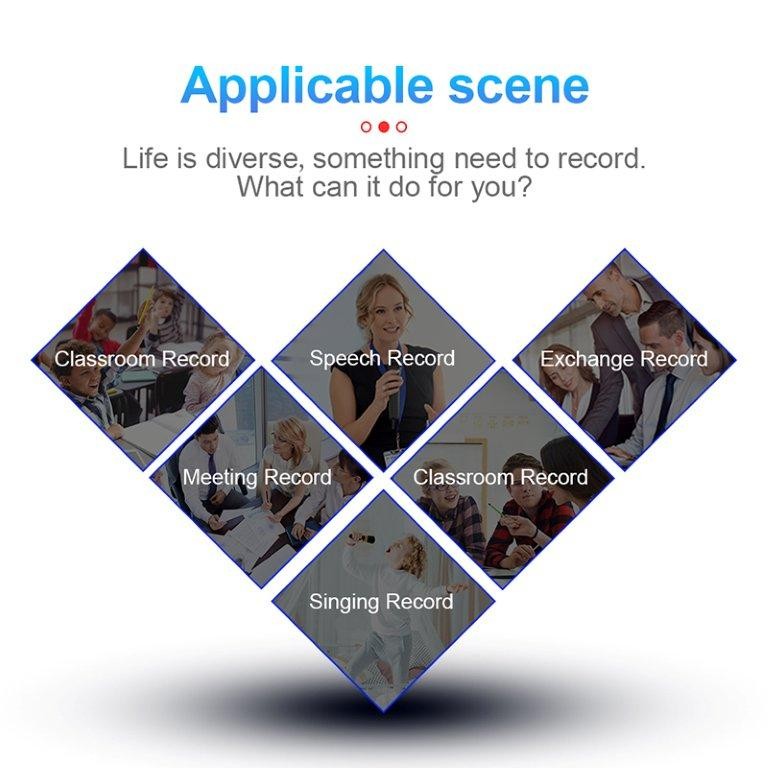 Features:
Water resistance
Built-in 16 GB memory
Video recording with sound, photos, dictaphone
Elegant design
Built-in 300mAh battery

Specification:
Color: black
Video resolution: 1920x1080 pixels
Video format: AVI
Image format: JPG
Imaging: 30 fps
Internal memory: yes 16GB
Charging: using a micro USB cable
Charging time: 2 hours
Lens: F/2.25
Battery: 300mAh, built-in, rechargeable, Li-ion, 3,7V
Scanning angle: 65°
Water resistant: yes
Dimensions: 5,6x1,3x2,7 cm
Package contents:
1x Digital watch with camera
1x USB cable
1x Manual
Comments
Other Products