Binoculars with camera - 100m night / 400m day - 3X optical magnification + 2X digital zoom
Accessories
+

Product description

Binoculars with camera - 100m night / 400m day - 3X optical magnification + 2X digital zoom

Binoculars with camera - 100m night / 400m day - 3X optical magnification + 2X digital zoom. Digital night vision goggles with SD card recording + PHOTO/VIDEO. Handheld binoculars night vision 3X optical magnification and 2x digital zoom with thread for tripod holder. PROFIO ELECTRONICS provides night vision stable position of the device in front of the eyes for the ability to see in the dark.
Digital night vision goggles
The design of the device is based on army models, which makes it attractive for outdoor games or night hiking. Each of us has once dreamed of being able to see at night. Are you one of them? If so, it won't be a problem with this night vision. This is because it is an innovative device equipped with IR Led night vision and a revolutionary wide-angle monitor that provides comfortable viewing with both eyes.
3X optical zoom + 2x digital zoom with F 1.4 adjustable lens aperture Day and Night dual mode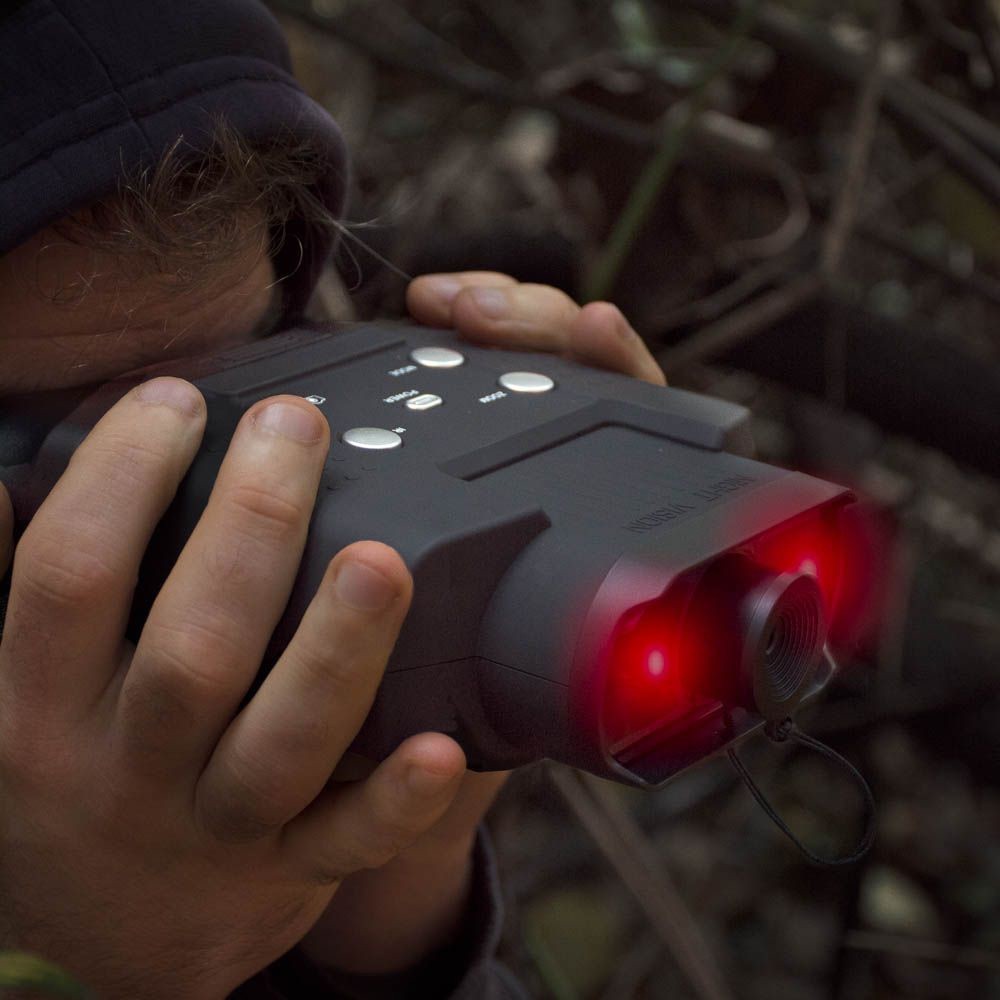 The device for night vision offers the possibility to see even in absolute darkness at a distance of up to 100m and up to 400m during the day. Thanks to the 2x zoom, you can observe your target in the best detailed view. You can adjust the brightness of the device according to the external light and focus the lens for detailed vision.
Digital night vision binoculars can be used for hunting, outdoor activities, observing nature, or protecting property in day and night conditions. Built-in IR LED illuminator, simple control, the possibility of creating images and videos with subsequent storage on an SD card with a capacity of up to 32 GB, ergonomic body, adapter for a tripod - these are just some of the advantages of digital binocular night vision.
Military night vision for both amateur and professional purposes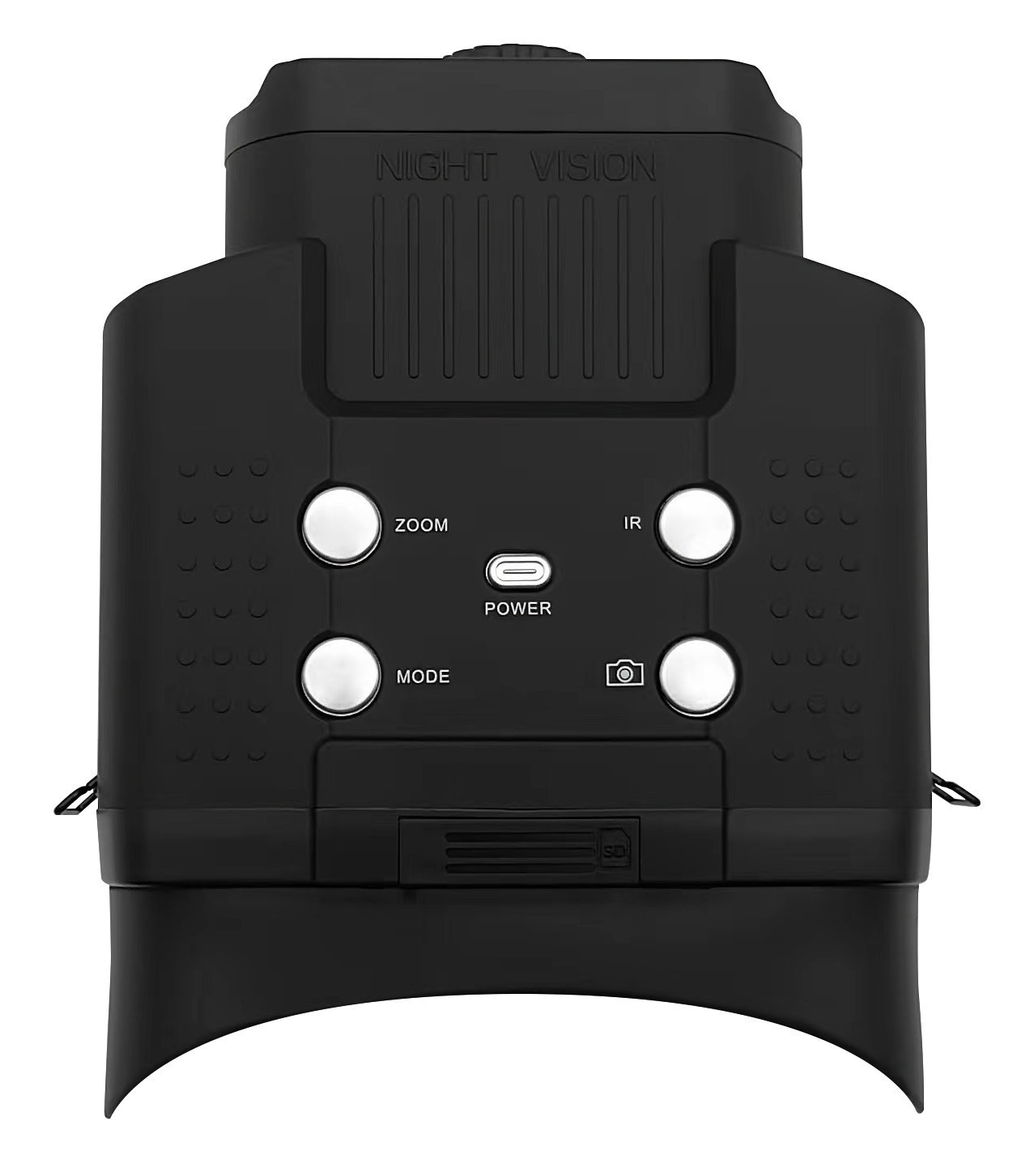 The device supports SD cards, which makes it possible to capture monitored image in the form of videos and photos, which you can then play directly on the built-in monitor. The device has a super smooth black rubberized surface and easy-to-use integrated buttons. In the package you will find an adjustable strap for the neck or hand for comfortable wearing of the night vision.
During the winter, the days get shorter, which often makes it difficult for us to enjoy activities that we normally enjoy during the rest of the year. However, with this night vision device, nothing will prevent you from enjoying your favorite activities regardless of the outside light conditions. Night vision can be used for hunting, camping, fishing, or simply watching nature.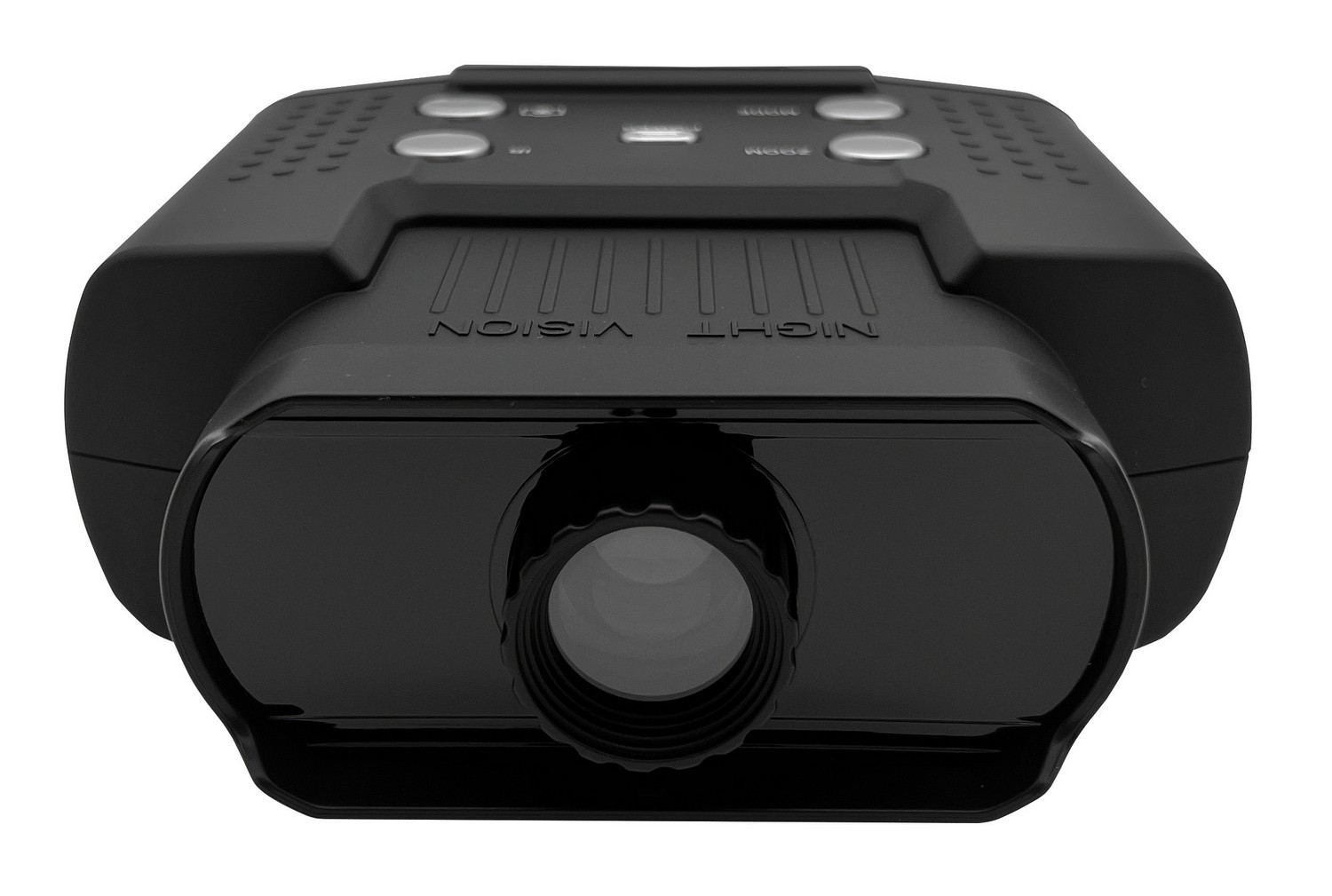 Portable night vision and electronic viewfinder with LED diodes and 7 infrared light sensitivity settings will allow you to see the world like never before. But not only can you see it, but you can also take photos and record video . Binoculars with night vision can take amazing videos and photos at the push of a button, all stored on up to 32 GB of external SD card storage.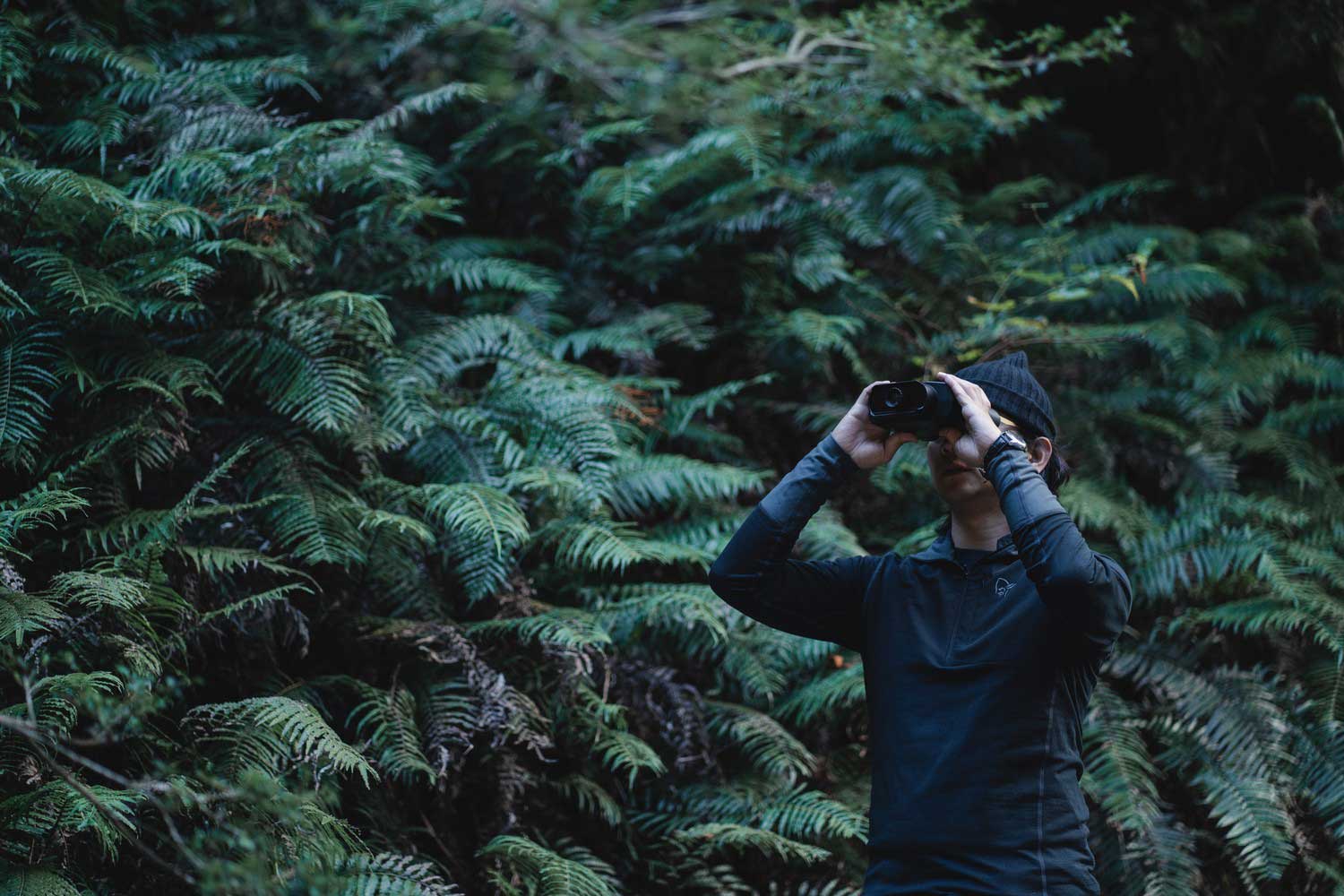 Features:
Image with a range of up to 400m during the day
Night vision up to 100m
3x optical zoom
Ability to adjust the brightness and focus of the lens
Micro SD card support
Video and photo capture function
Tripod adapter
Automatic IR filter

Specifications:
Binoculars for night vision
Digital night vision + Electronic viewfinder
Automatic IR filter
Aperture: F1.4 with adjustable aperture Day and Night dual mode
IR LED night vision
Aspect ratio 4:3
Ability to capture images and video
Visible distance: 100m at night, 400m during the day
The possibility of zooming in and zooming out 2x digital ZOOM
Durability: up to 10 hours with daytime use, up to 4 hours with nighttime use
Video preview/Photo playback
Lens/Focus/Adjust Manually
Field of view: 10°
IR LED luminosity/total 2W
The SD card slot (max 32GB) is not included in the package
Power supply: alkaline battery 8x AA 1,5V (not included in the package)
Power consumption: 2,5W when the IR LED is fully switched on
Color: black
Dimensions: 18,5 cm x 14,5 cm x 5,5 cm
Weight 603 g

Package contents:
1x night vision
1x neck strap
1x user manual
Comments
Other Products