Anti lost bluetooth search device + TWO-WAY alarm - Android/iOS APP
Product description

Anti lost bluetooth search device + TWO-WAY alarm - Android/iOS APP

Anti lost bluetooth search device for finding keys or mobile phone + TWO-WAY alarm - Android/iOS APP controllable also works for whistling (also via alarm notification in mobile phone). This anti-lost device is a product based on Bluetooth 4.0 low energy technology. By using the "iSearching" APP software to connect with mobile devices such as mobile phones via Bluetooth, the user can easily find lost items (such as keys, purses, etc.). This keychain, or as a pendant on a string or chain, works as a key finder, or even a person or pet finder.

Turn on this tracker and pair it with your phone via Bluetooth. Then download the application to your phone either manually from the APP store or Google play, or by using the QR code in the manual. You can control the viewfinder through the application. The device communicates with your phone via the app and you will be alerted when an object or person moves out of effective Bluetooth range. The tracker will start beeping, you will be alerted by an alarm on your mobile and the app will even show you the last GPS location of the tracker.
Anti lost GPS device with bluetooth for finding keys, mobile phone, etc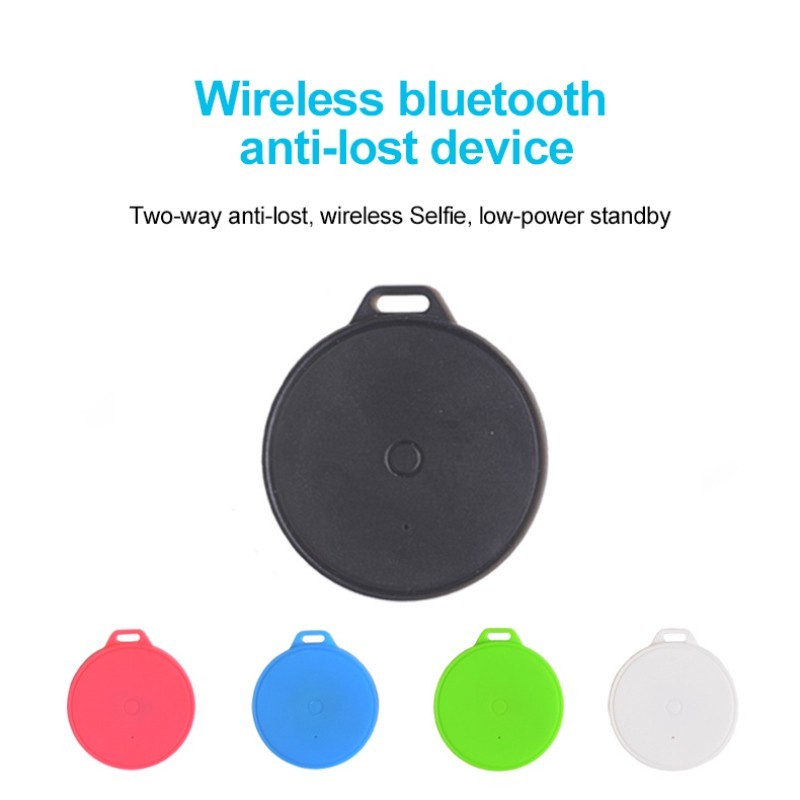 Attach the tracker to anything you might lose and press the "Alarm" button on the mobile app to find the tracker within active range. It will help you quickly find lost keys, or even a child that gets out of your sight, you will be notified immediately, you can also use it for your car, pets, bag, briefcase or other things. A loud beep will guide you to the lost item. Or, for example, when you leave the house and forget the wallet in which you first put the smart viewfinder, an alarm will alert you on the phone.
It also works the other way round TWO-WAY alarm. Whenever the tracker moves away from the mobile, the tracker will start beeping, but the alarm will also go off on the mobile. So, for example, you go to work, but you forget your mobile phone at home, you have the tracker with you, you go out and as soon as you move further away, the tracker starts beeping and you understand that you left your mobile phone at home. A useful thing, though? The device also has another practical function, with the help of remote control in the tracker, you can also use this pendant as a remote trigger for taking a selfie with a mobile phone. All you have to do is press the control button on the tracker (of course, the mobile app must also be active).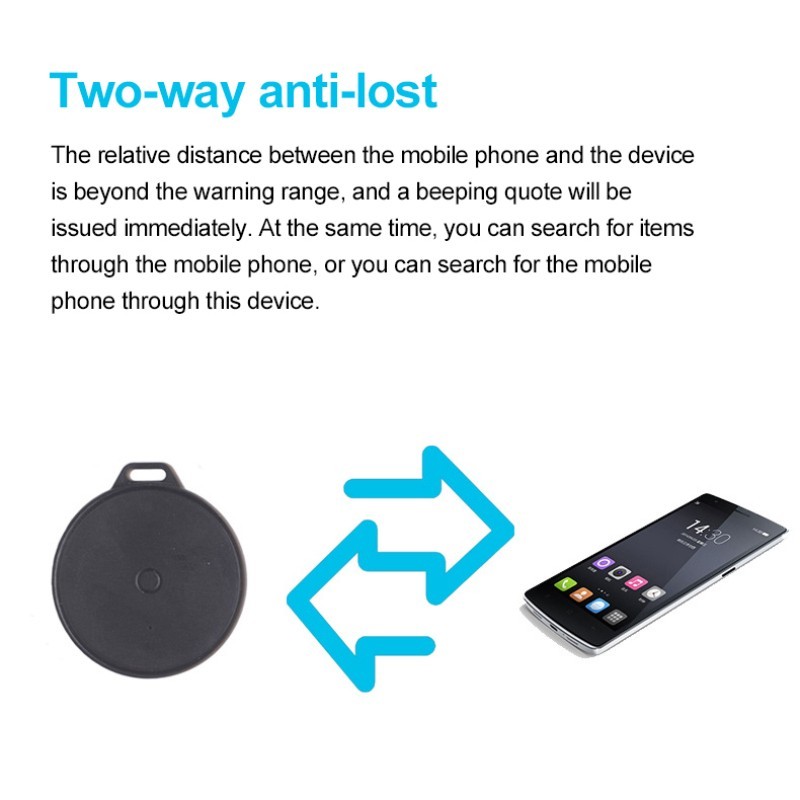 Technical specifications:
Material: ABS + acrylic
Bluetooth: 4.0
APP: iFindU /iSearching
TWO-WAY alarm
Battery: button CR2032
Battery capacity: 200 mAh
Operating voltage: 3V
Buzzer: 90 DB
Working distance: 0-30m
Standby mode: up to 6 months
Applicable systems: IOS 9.0 and higher, Android 9.0 and higher
Control button: hold for 3 seconds to turn on/5 seconds to turn off the device.
Dimensions: 40x7 mm
Net weight: 8 g

Package contents:
1x mini gps finder
1x user manual
Comments
Other Products