Alarm clock with wifi camera - Full HD + 10 IR LED
Accessories
+

16GB Micro SDHC Class 10 Kingston U$ 18.70
+

Product description

Alarm clock with wifi camera - Full HD + 10 IR LED

Alarm clock with wifi camera - Full HD + 10 IR LED with motion detection and others spy cameras for sale online – for a reasonable price. Buy from professionals. Spy alarm clock camera in resolution 1920x1080p at 25 fps. The alarm clock is powered by a 2400 mAh battery, but thanks to USB adapter, the camera can be powered continuously 24/7. The lens has a 5 megapixel CMOS sensor and provides a 90 ° angle while recording video that is stored on a micro SD / TF card up to max. capacity of 32 GB. The camera also has night vision what is realized by 10 invisible IR LED.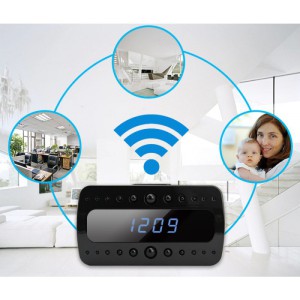 Alarm clock with a hidden camera has a number of functions which include motion detection, night vision, alarm. It has the ability to detect smoke and fire with motion detection, and it triggers an alarm. Via phone, or tablet with operating system Android or iOS, you can download an application using which you can control the camera via WiFi network.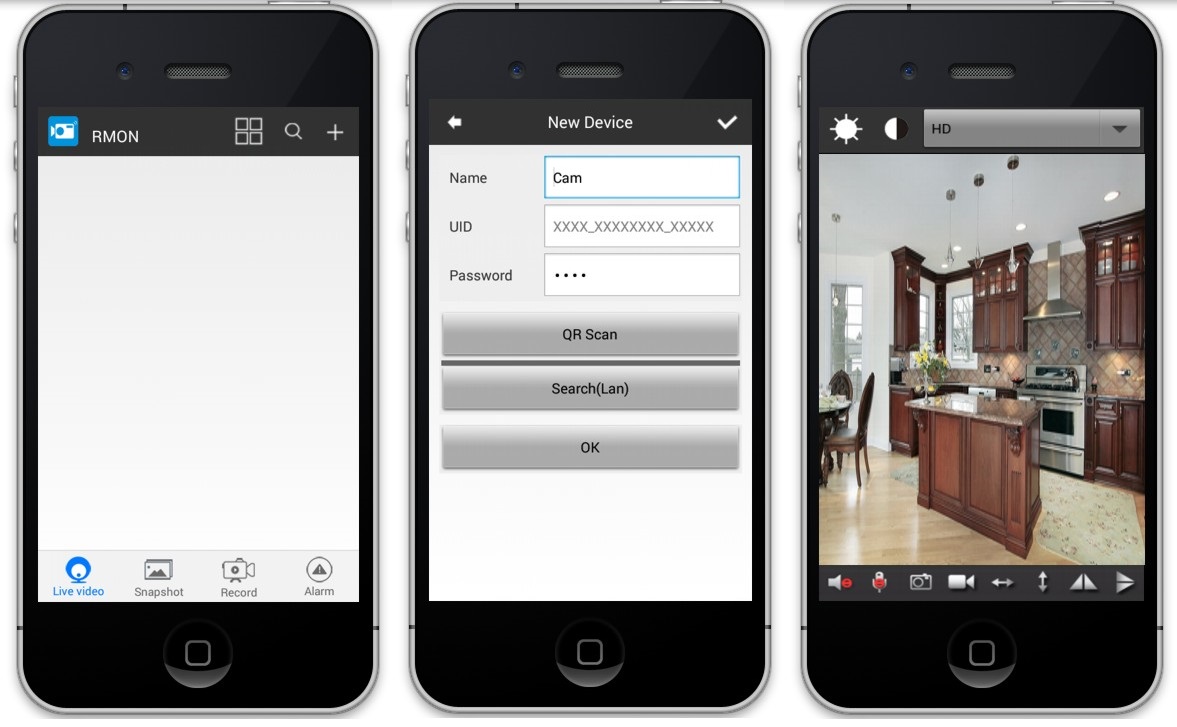 Features:
Camera hidden in alarm clock
Wireless connection via mobile phone or tablet
Motion detection
The function of smoke and fire detection
The possibility of continuous power supply
Specifications:
Lens: 5 megapixel CMOS
Resolution: 1920x1080P
Video format: AVI
Frame rate: 25fps
Viewing angle: 90 °
Night vision: 10 IR LED invisible
Motion detection distance: 6 m
Minimum illumination: 1 Lux
Battery capacity: 2400mAh
Continuous recording: 24/7
Compression format: H.264
Range of sound recording: 5 m
Storage temperature: -20-80C
Operating temperature: -10-60C
Operating humidity: 15-85% RH
The maximum memory capacity: 32 GB
Computer operating system: Windows/Mac OS X
The operating system for mobile phone: Android / iOS
Dimensions: (10,5 x 3,4 x 6) (L x W x H)
Weight: 235 g
Contents:
1x Alarm clock with WiFi Camera
1x USB cable
1x Rechargeable battery
1x Power adapter
1x Manual
Comments
Other Products