10000 mAh External charger 3x output Micro USB/USB C/Lightning connector
Manufacturer
/
Products availability
in stock
Products are in stock, ready to send.
Yes! We Ship To
Price excl. VAT
U$ 42.16
Price incl. VAT
U$ 50.60
Product description

10000 mAh External charger 3x output Micro USB/USB C/Lightning connector

10000 mAh External charger 3x output Micro USB/USB C / Lightning connector for Apple - is a power bank with three inputs for charging. It also has a battery status indicator in numbers from 100% charge. The portable battery will guarantee that your smartphone or other compatible device will not discharge unexpectedly. Each of us knows the feeling when we forget to charge our mobile phone or other necessary device and the battery runs out at the most inappropriate moment. Powerbank serves as a very good backup power source that you can always have with you. It has a capacity of up to 10000 mAh, so it is more than enough to fully charge most devices such as smartphones, smartwatches, or cameras. All this is contained in a very compact size with a durable and elegant construction.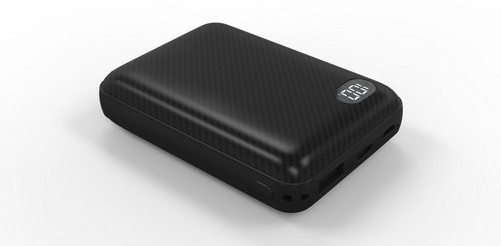 Among the biggest advantages of an external charger is its charging compatibility. Currently, three types of charging cables are the most widespread - Micro USB, USB C and Lightning connector. If you own one, it is often annoying to change the cable in the socket just to be able to charge another device, for example a power bank. However, the power bank has all three charging inputs, so you can easily avoid this worry. The LCD display that indicates the charge status of the external charger is on its front side. It has one output for charging via USB (2A) and three inputs for charging a Micro USB/Type C power bank: 5V 2A Lightning: 5V 1A. Safety during use is ensured by protection against overvoltage, overload and short circuit.
Technical specifications:
Input: Micro USB/Type C: 5V 2A Lightning: 5V 1A
Output: USB 5V 2.1A
Capacity: 10000 mAh
Dimensions: 90*63*22 mm
Protection against overvoltage, overload and short circuit
Package contents:

1x external charger
1x charging cable
1x manual
Comments
Other Products