Moto camera for motorcycle DUAL (front + rear) with Full HD + WiFi app for mobile + IP69 protection
Manufacturer
/
Products availability
in stock
Products are in stock, ready to send.
Yes! We Ship To
Price excl. VAT
U$ 366.66
Price incl. VAT
U$ 440.00
Product description

Moto camera for motorcycle DUAL (front + rear) with Full HD + WiFi app for mobile + IP69 protection

DUAL motorcycle camera (front + rear) with Full HD + WiFi mobile app with live tracking of GPS location via the Cloud with IP69 protection, with which you can record your motorcycle rides in nature or on the road to provide evidence in the event of an accident. Available there are 2 video cameras to cover the front and back of the motorcycle, which are universal for any motorcycle. They are equipped with waterproof and dustproof lenses with the IP69 standard and a WiFi connection, thanks to which you can use a freely available application on your smartphone (iOS, Android).
The best cameras for a motorcycle dual with WiFi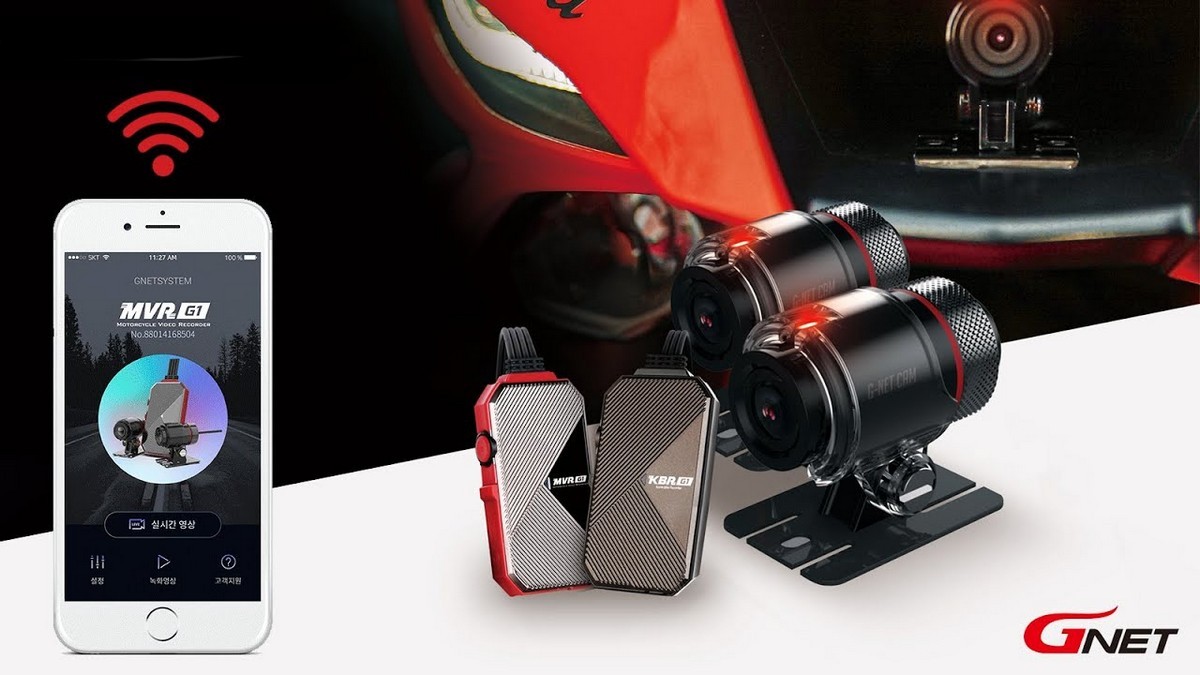 Through the app, it is possible to set individual camera functions, or to play back recorded video footage and also to share it with your friends by sharing it on social networks. The camera lenses record in Full HD resolution 1920 x 1080 at 30 fps for high-quality video footage and are equipped with image stabilization against shaking. The given records are recorded on a 64GB micro sd card, which is part of the package.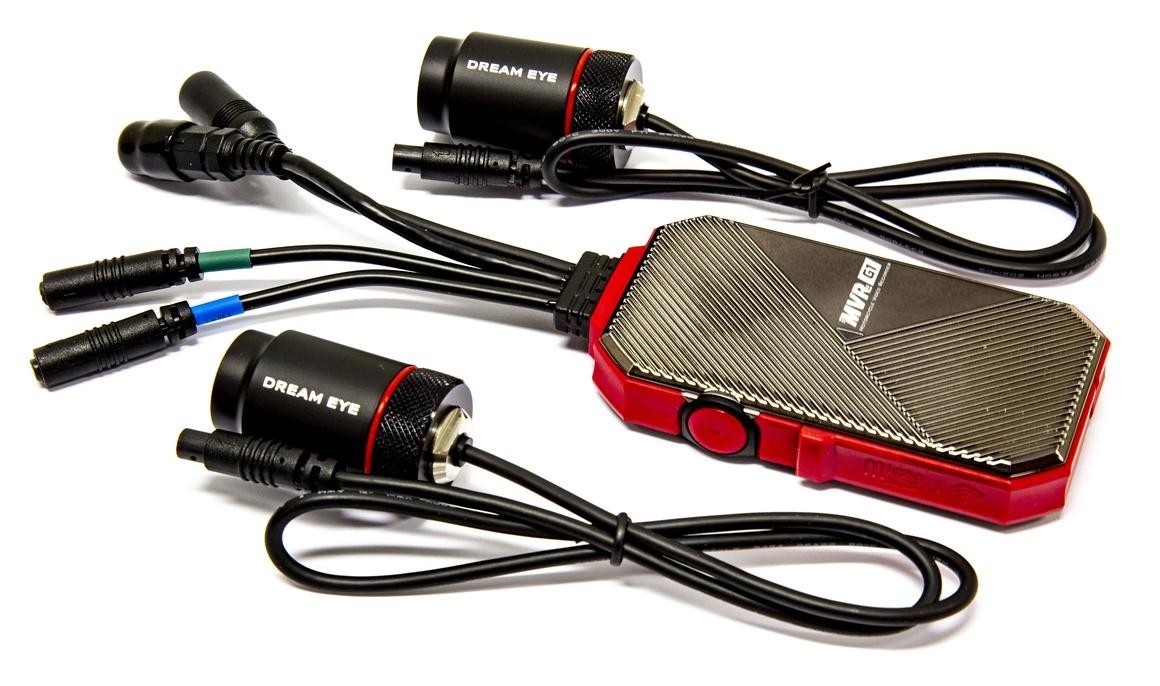 In the main unit of the set, there is a built-in G-sensor of impact, which, in the event of a motorcycle crash, automatically locks the video files from the time of the accident against transcription, so that you can preserve the evidence video material. In the package you will find a mounting kit with which you can easily mount the cameras on your motorcycle. It is a high-quality moto-set with a front and rear camera, with which the captured images will be of the best quality and nothing will stop you from sharing your adrenaline-fuelled motorcycle experiences with your friends.

DUAL MOTO CAM - front and rear Full HD moto camera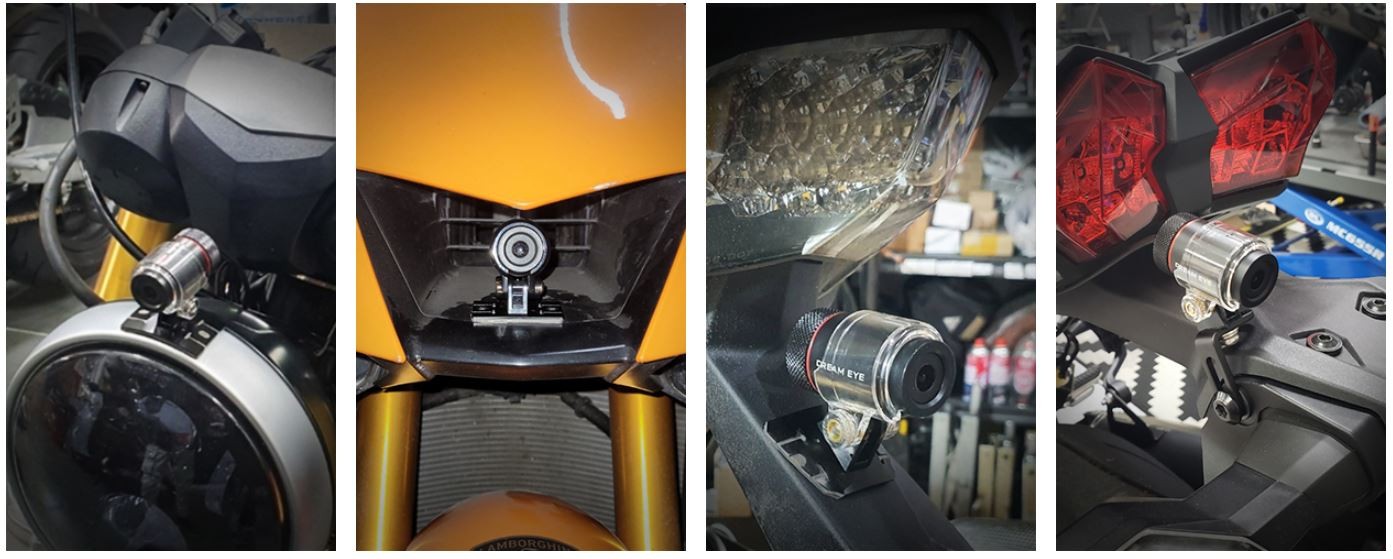 Mobile application for controlling the camera and downloading videos - CLOUD Ready
Use your own wireless router or a USB drive like a Wifi dongle and a data sim to take advantage of cloud features. Extra enhanced longer recordings are available as cloud subscriptions.


Exclusive video file player for PC - G-NET PC VIEWER
A custom-made player of recorded video files for the desktop PC with a clear layout and intuitive operation.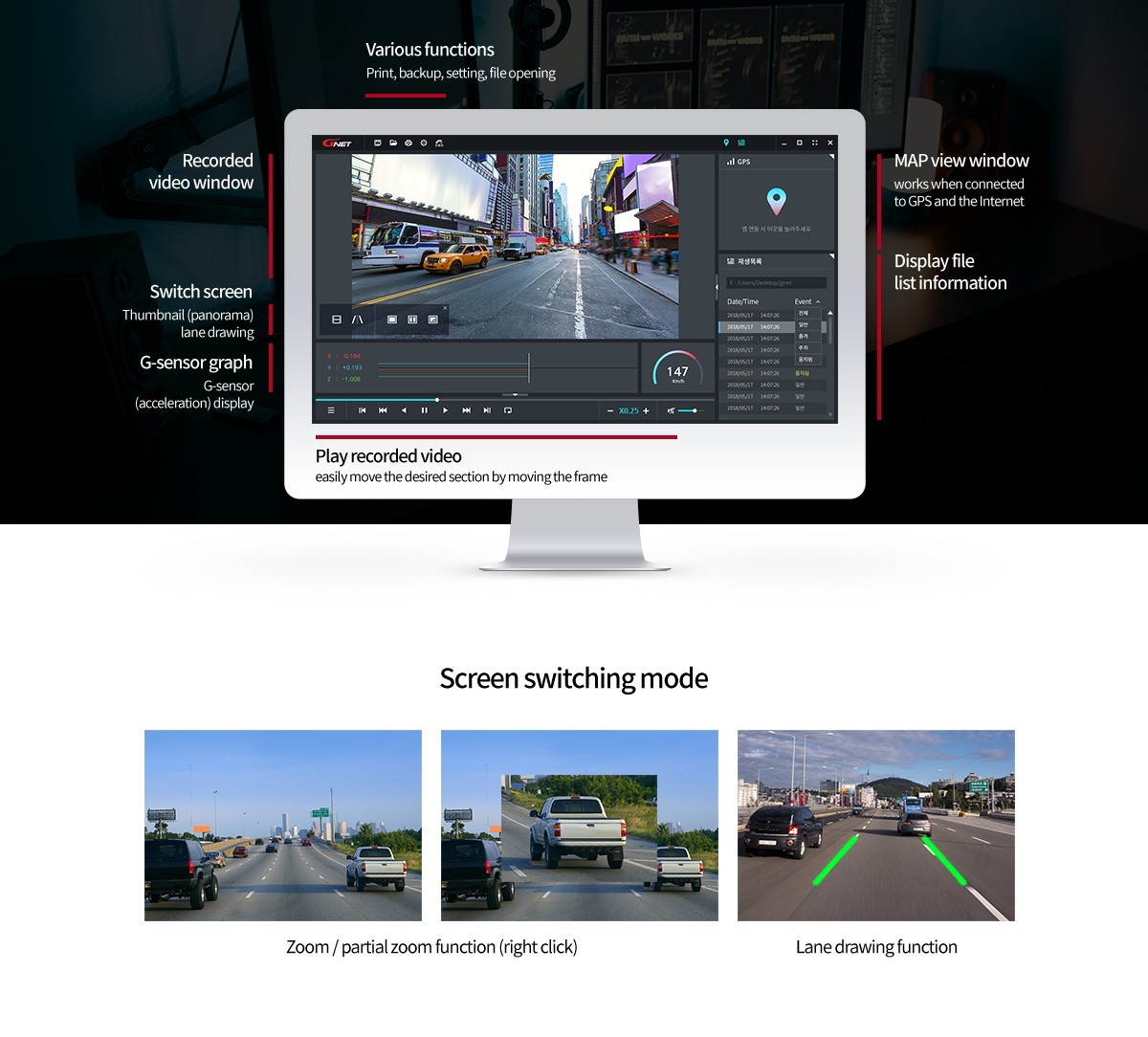 Unique MOTO camera with external rear camera and live tracking of GPS location via Cloud

Live Broadcast - Live GPS Tracking
Monitor the driver's behavior and check the condition of the motorcycle in real time. 24 hours a day, 7 days a week in our moto camera is available. If the motorcycle is online (in motion), its current location will be displayed on the map and you can continue to track its route. If it is offline, its last known location will be displayed. After starting the archived ride, you can see its movement on the map. With a detailed schedule, you can see at what time, at what place and at a specific address exactly where the motorcycle was at that moment. The GEO FENCE function allows to send an email notification when leaving the marked area (If by chance the motorcycle driver goes off the planned route). To use the functions, it is necessary to purchase a license for tracking via Cloud. Via the cloud, you can also view video recordings of the ride where the data is archived. The condition is to have an Internet connection (ideally via a mobile portable router with SIM support).
You have a choice of different programs in the CLOUD (free or paid depending on storage space or support of functions).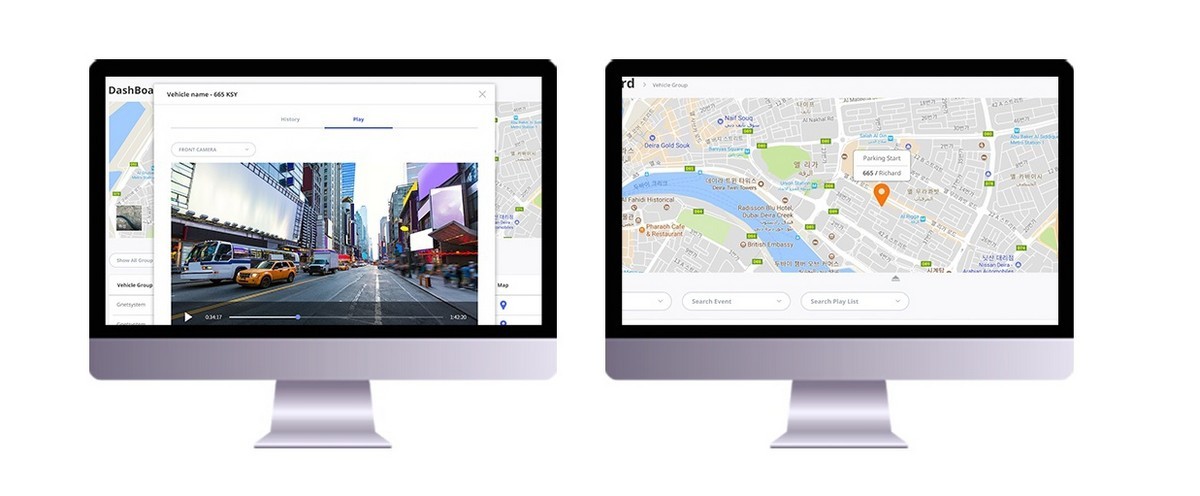 New H.265 video compression
The car camera is equipped with the new H.265 compression, which ensures that recordings are saved in a smaller size. The recording in this compression will take up 30% less space on the memory card, while the image quality will remain preserved. So the memory card can take much more recordings compared to the older H.264 compression.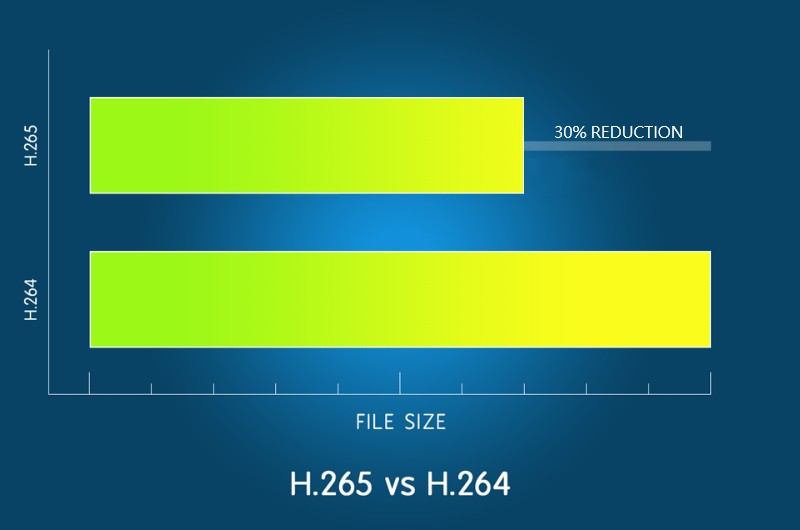 Features:

HD footage 1920 x 1080 at 30fps


Front + rear moto camera


Waterproof grade IP69


G-sensor impact


Image stabilization
Specifications:
Sensor: FULL HD HDR CMOS
Audio: built-in microphone
Video compression: H.265
Audio compression: ASPCM
Camera resolution: FULL HD 1920x1080 pixels
Frame rate: 30 fps
3G/4G: cloud connection
Connect to the FMS server "withCLOUD" via a 3G/4G dongle or directly to internet data from your smartphone
WIFI: connection to the application
GPS: yes
G-sensor: yes
Angle of view (shot): 140°
Storage: micro SD card 8-512 GB (a micro SD card with a capacity of 64 GB is part of the package)
Power supply: DC12-24V
Operating temperature: -20 to 60°C
IP protection of cameras: IP69 resistant to dust and water
Operating humidity: 10-95%
Dimensions: main unit 52x95x17mm, cameras 26,2x26,2x47,5mm
Package contents:
1x front camera
1x rear camera
2x cables for connecting cameras
1x 64GB micro SD card
1x GPS module
1x main unit
1x power cable
1x mounting kit with screws, stickers and camera holders
1x manual
Comments
Other Products