WiFi hunting alarm Bestguarder 1 receiver + 5 sensors
Manufacturer
/
Products aviability
in stock
Products are in stock, ready to send.
Yes! We Ship To
Price excl. VAT
$300.00
Price incl. VAT
$360.00
Product description

WiFi hunting alarm Bestguarder 1 receiver + 5 sensors

Wireless hunting alarm set Bestguarder 1 receiver + 5 sensors. Great use for hunters, animal watchers but also for securing the surroundings near the house, garden or cottage. Hunting alarm system Bestguarder 1 receiver + 5 sensors (wireless) with sound, vibration and LED light notification of movement in the monitored area. Motion infrared (PIR) sensors are used to capture a human or animal movement at a distance of 10-15 meters and then will send a signal within 0,5 second to a receiver (433 MHz) in a distance of up to 300m, that wil warn the owner of Bestguarder with 15 seconds acoustic, light or vibration warning. You will be informed to the receiver, which motion sensor triggered the alarm, and you will know where is the possible offender or animal. Hunting detector on professional level.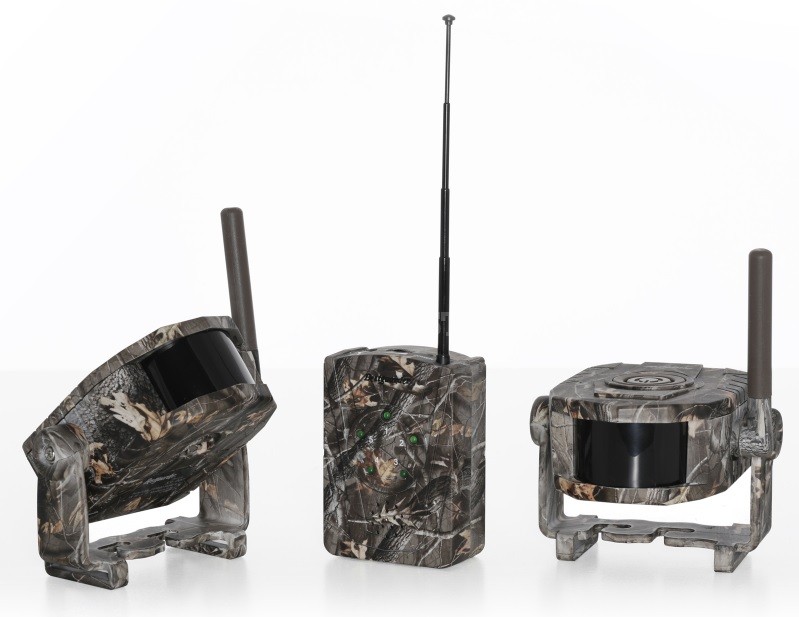 Motion sensors can be mounted and switched on outdoors for up to 400 hours of battery life. You only need to have a receiver with you, which is automatically paired with the sensors when turned on, and the system is immediately active for motion monitoring. With this innovative alarm system, you will be informed about the animal or human before they notice you.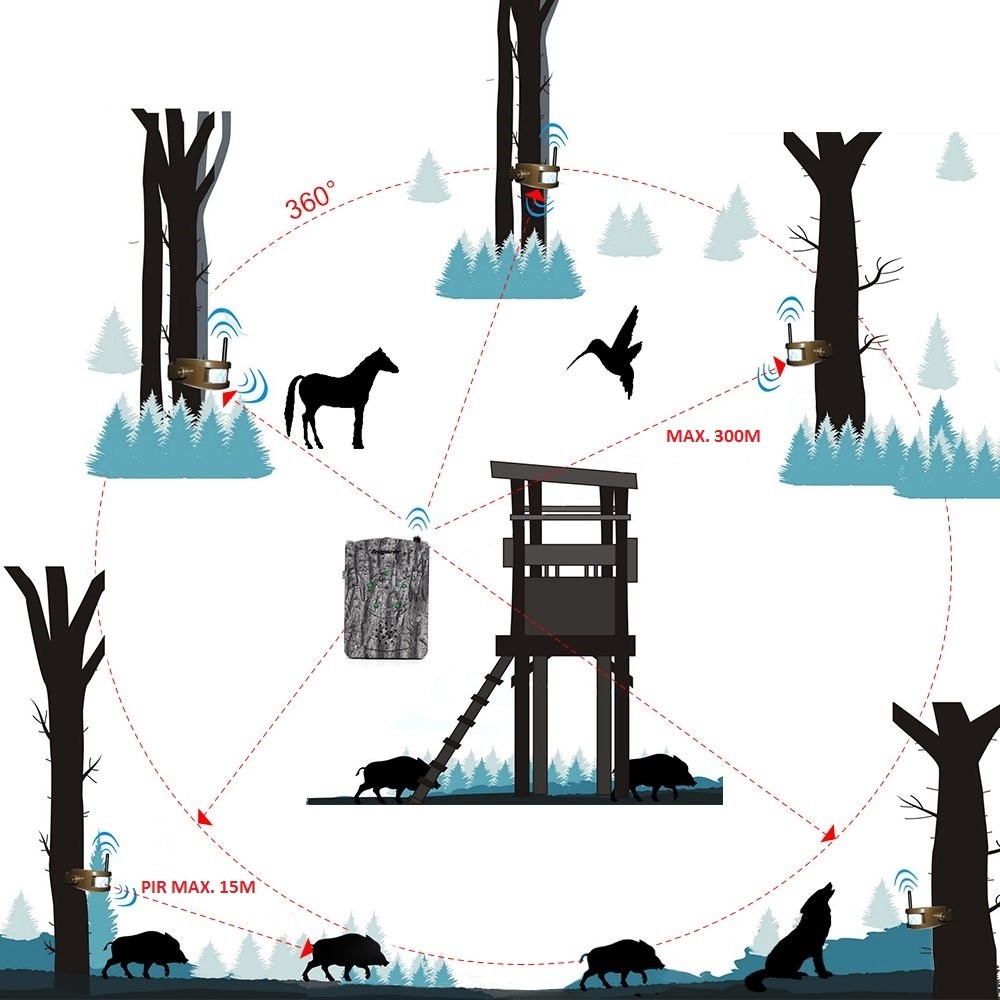 Features:
Motion alarm system
Sensors detect movement at 10-15 meters
Range of sensors to the receiver up to 300 meters
Alarm - acoustic, light, vibrating
Battery life in sensors up to 400 hours
The sensors meet the IP66 standard
Specifications:
PIR motion indication: 10-15m from the sensor
Distance between sensor and receiver: up to 300m
Wireless radio frequency: 433 MHz
PIR angle: 70°
Water resistance sensors: IP66
Alarm: Vibrating, acoustic, optical
Sensor mounting: Strap or screw
Power supply: 3x 1,5V AAA battery (for each device)
Sensor battery life: up to 400 hours
Receiver battery life: up to 100 hours
Sensor dimensions: 14 cm (height) x 10 x cm (width) x 4 cm (length)
Receiver dimensions: 8 cm (height) x 5,5 cm (width) x 4 cm (length)
Package Contents
5x Bestguarder SY-007 Plus
1x Pocket receiver
5x Strap
1x Manual
Comments
Other Products