USB charging cable with built-in FULL HD camera and 8GB memory
Manufacturer
/
Products aviability

pre-order

Delivery time 1 - 3 weeks.
Yes! We Ship To
Price excl. VAT
$91.67
Price incl. VAT
$110.00
Product description

USB charging cable with built-in FULL HD camera and 8GB memory

USB charging cable with built-in FULL HD camera and 8GB memory - finds use as a charger for smart phones or as a USB drive for data transfer thanks to 8GB of memory, or as a secret camera. A unique spy product in a unique design that you can buy in our e-shop. At first glance, it looks like the standard USB charging cable with mini USB port, but it also hides a sophisticated Full HD camera with a microphone that captures video in 1920*1080 high definition with clear image and sound.

It's really a very sophisticated device that has no buttons and no indicators which disclose that the integrated camera is recording. No one in your neighborhood will not know that this charging cable has a built-in camera.
It makes really about the above-average video recordings (captured by this mini camera).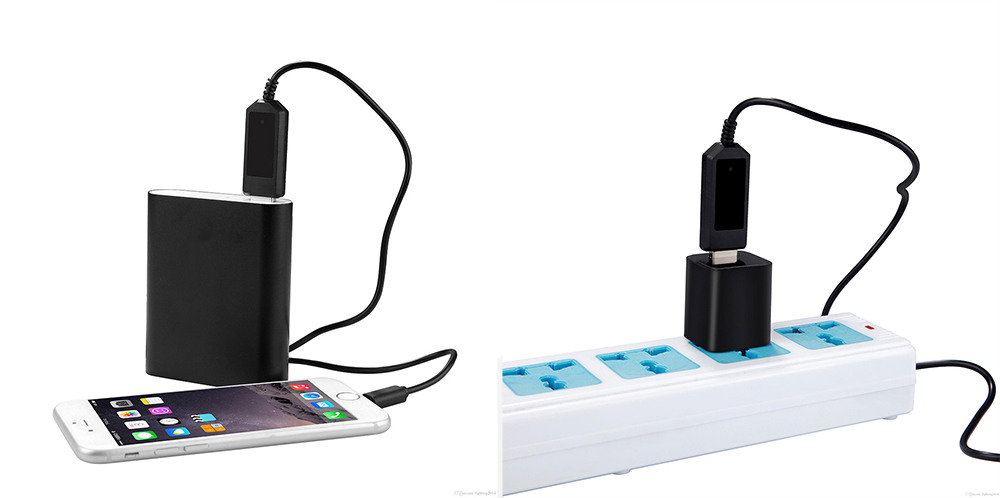 The camera in charging cable is very easy to use, you do not need to charge the device or install any additional software or buy micro SD cards. Just connect the cable to the network, and the device is automatically ready, and it is up to you whether you set to start recording of video at motion detection or at the set time. The device is recording into the internal flash memory and if full capacity is full, the device starts to overwrite the oldest records in the "loop". You just charge your cell phone over this spy cable and you will have control what is going on in the office during your absence, or it is enough to plug the cable into your PC in standby mode without anyone noticing it.
Features:

High quality Full HD 1080p image with sound
inconspicuous, practical design without buttons and indicators
Flash disk 8GB
Smartphone charging cable
Motion detection function

Specifications:

Video format: AVI
Video resolution ratio: 1920x1080p
Video frame rate: 30 fps
Interface type: Mini USB 8pin
Memory media: Internal 8GB memory
Charging voltage: DC 5V

Package includes:

1 x USB charging cable with mini USB port
1 x Manual
1 x Case
Comments
Other Products