USB Charger with Full HD WiFi Camera + 8GB Memory
Manufacturer
/
Products aviability

pre-order

Delivery time 1 - 3 weeks.
Yes! We Ship To
Price excl. VAT
$140.00
Price incl. VAT
$168.00
Product description

USB Charger with Full HD WiFi Camera + 8GB Memory

USB Charger with WiFi Camera Full HD 1920x1080 with motion detection and built-in 8GB of memory - you can use it with your mobile phone. Ideal camera for tracking people or the entire interior, designed to stay conspicuous. USB adapter when connected to your mobile phone operates like a normal charger. On top of the adapter has a hidden camera with built-in 8GB of memory and WiFi module to connect with your mobile phone. To connect it you can do with use an application that supports both Android and iOS. After connecting the adapter to network, the recording is launched at motion detection.

Recording is stored on the built-in 8 GB memory card. After connecting the mobile phone via WiFi to the adapter, you can view recorded pictures, or to download via a WiFi connection. Through the application, you can watch live coverage directly on your phone. Through the app, you can change settings of the camera and so achieve the best possible result of recording.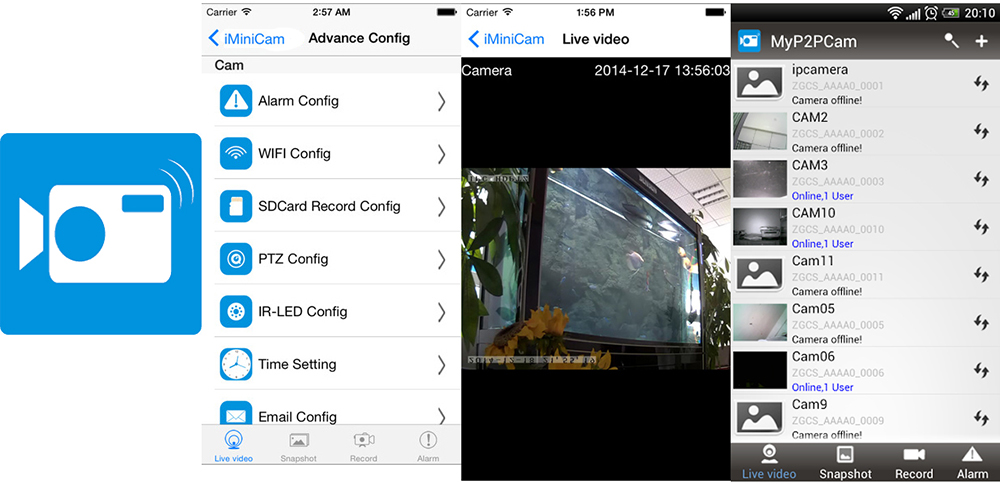 Features:
Functional USB adapter with hidden camera
Recording in Full HD Video
WiFi connection
Possibility of permanent power supply
Built-in internal memory of 8 GB
Specifications:
Video resolution: 1920 x 1080p / 1280p / 740P
Frame Rate: 30 fps
Memory Card: Built-in 8 GB
Motion detection: yes
Charging voltage - 5V DC
Interface Type - USB
Package includes:
1x USB Adapter with WiFi Camera
1x Installation CD
1x Manual
Comments
Other Products