RF signal detector + bug sweeper for GSM, GPS, RF devices
Manufacturer
/
Products aviability
in stock
Products are in stock, ready to send.
Yes! We Ship To
Price excl. VAT
$110.00
Price incl. VAT
$132.00
Product description

RF signal detector + bug sweeper for GSM, GPS, RF devices

RF signal detector + bug sweeper for GSM, GPS, RF devices. One of the best handheld detector with dual antenna for spy detection GSM, GPS, RF devices. The detector reveals the presence of strong radiation of the radio signal in the room and thus detects a possible bug. It is an improved detector with a powerful dual GSM and RF antenna, which provides better sensitivity to detect radio waves, spy devices, as well as greater range detection. Extremely high sensitivity and wide detection range will ensure a high protection of your privacy from spy listening of your mobile phone, monitoring during business meetings, offices, homes, classrooms, cars, hotels, dressing rooms etc.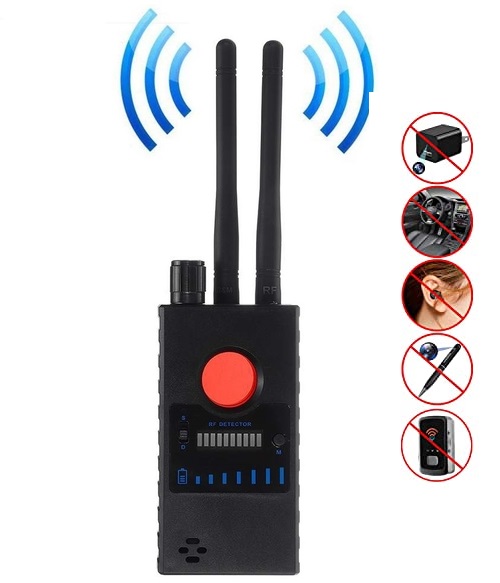 The detector detects the presence of strong radiation in the space. With accurate sound signaling and LED indicators, it shows the signal strength for directing into the source of radiation or to a hidden spy device. The sensitivity setting and the detection frequency range are available via the switch and the sensitivity knob.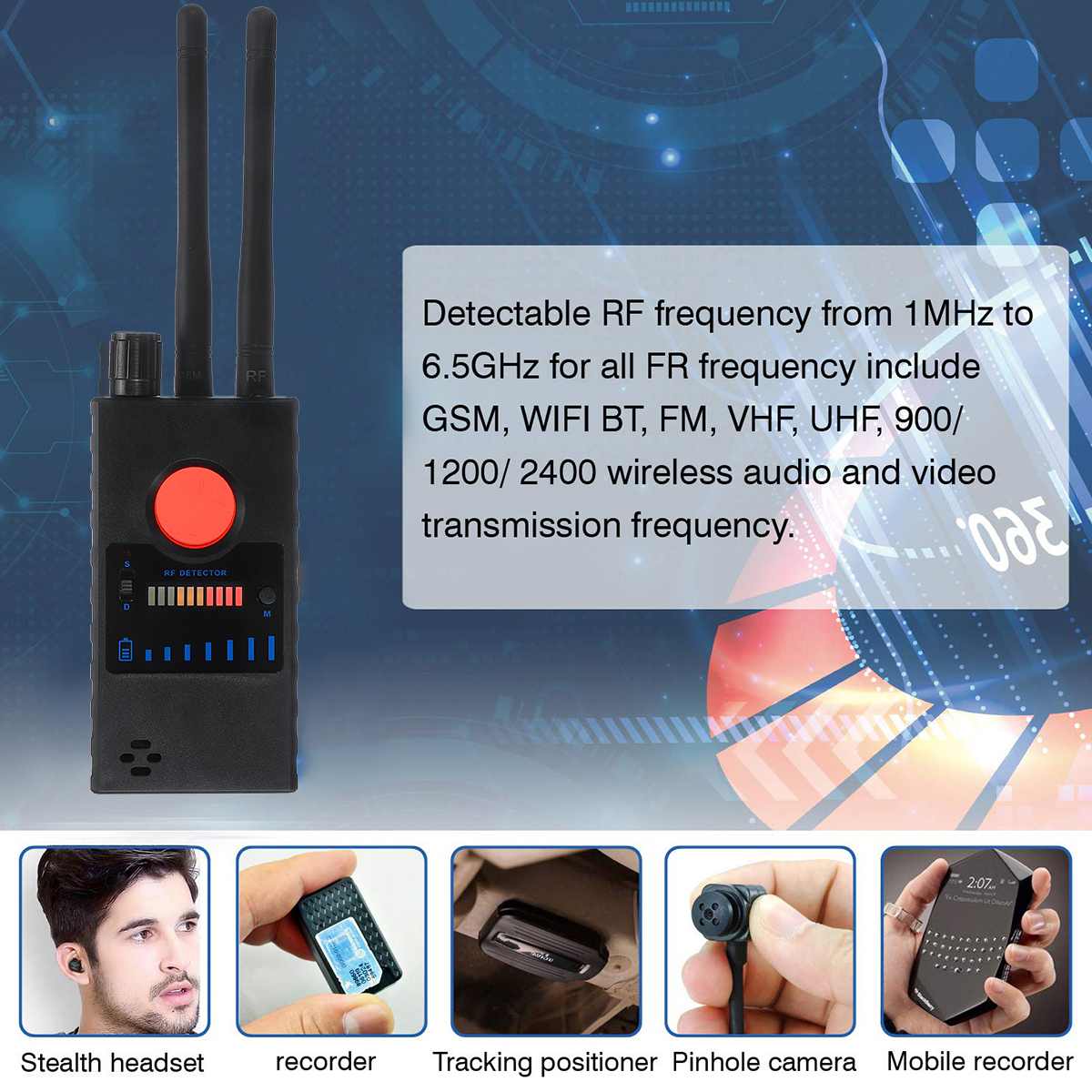 The uniqueness of the device over competition in the market is the reception of digital signal and it not only extends the frequency range of detection, but also can effectively prevent signal interference. The innovative detector is designed to alert about various types of spy eavesdropping, vehicle trackers, secret software on mobile phones, gaming fraud devices and other spy devices.
Specifications:

Communication range: 1MHz - 8000MHz
Dynamic range detection:> 73db
Detection sensitivity: <0.03mw
Detection power: 1,2GHz wireless camera: 10m², 2.4GHz: 15m²
Magnetic range: 10 ~ 20mm
Pinhole camera: 10 ~ 20m
Mobile phone: 2G, 3G, 4G 10m²
Battery: 3,7V 1000mAH
Working hours: 8 - 12hod.
Dimensions: 20,6 cm (height) x 5,4 cm (width)
Weight: 120g
Package contents:
1x Detector
2x Antenna (GSM, RF)
1x Micro USB cable
1x Manual
Comments
Other Products