Smart home set - SH160 + CCTV + Power Kit
Product description

Smart home set - SH160 + CCTV + Power Kit

Smart home set Smart i SH160 + CCTV Camera + set of outlets, is the first step to solve securing of Smart home security system, that allows extensive monitoring of your home, office, storage space and many other objects.

This intelligent safety system with integrated CCTV cameras and security sensors also offers remote controlling of electrical appliances, all can be easily controlled via smartphone app, it is a perfect protection system for modern living, as well as for offices, warehouses and other objects.
Simple operation and installation of our Smart home system Smart-i without the need for higher technical knowledge.
The system is supplied with a smart Smartbox Gateway, which enables expansion up to 24 detection devices and CCTV 4 (Wi-Fi) cameras. It sends e-mail notification of all events directly into your PC or smartphone / tablet.
In addition, the system includes 720p HD WiFi outdoor camera with infrared LEDs for continuous operation, a high quality wireless PIR motion sensor, that can be fitted to the plaster (wall), wireless sensor for doors and windows, external alarm system, 2x wireless intelligent power outlet and plus a key chain with a remote control, all equipped with a long life battery.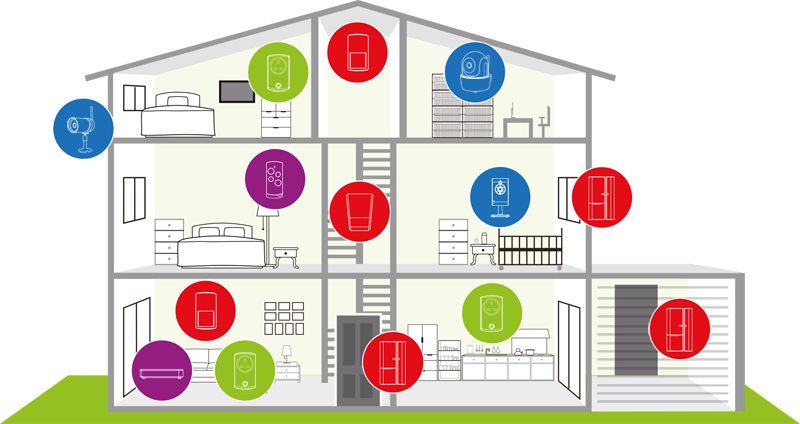 Package contents
1x Smartbox Gateway SHG100
1x SHS300 intelligent outdoor (exterior) siren
1x Smart Wireless Remote Control
1x SHDM wireless sensor for doors and windows
1x SHDP intelligent wireless PIR motion sensor
2x Smart-i Wireless outlet SHP100R
1x HC300 HD WiFi intelligent outdoor camera with PIR
Comments
Other Products