Qudos Action Light - Additional light for the GoPro cameras
Product description

Qudos Action Light - Additional light for the GoPro cameras

Qudos Action Light - Additional waterproof light for camera GoPro, with the illumination of up to 400 lumens. With three Cree LEDs is suitable for shooting in low light conditions.

Finally there is the possibility to capture your experiences during the night, in a dark or in deep water up to 40 m. It serves like the revolutionary new [Qudos] action light that can be attached directly on your favorite GoPro camera. In the package you will find holder [Qudos] action mount for easy mounting of light [Qudos], for your GoPro camera or DSLR cameras. It comes with the power of 400 lumens from its three Cree LED's and weighs only 150 grams. It offers several modes to adjust the angle and brightness of the light.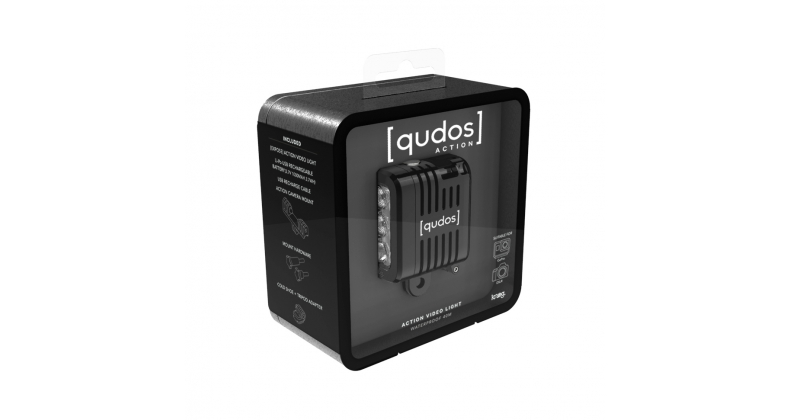 Compatible with all GoPro cameras.
Constant current LED Drive Technology - prevents flicking
Electronic temperature control (prevents overheating).
Memory mode - returns to the same mode after turning off the light.
Technical specifications:
LED: 3 CREE XB-D LEDs.
Mode LED Beam indicator: High (blue) / Low (green).
Dimensions: 31 x 70 x 48 mm.
Battery: 1000mAh 3.7Wh 3-7V. Removable USB rechargeable lithium-polymer battery.
Low battery indicator: red LED (on the battery cover)
Charging time: 5-6 hours
Accessories (included): mount for GoPro camera, tripod adapter (for use with DSLR)
USB charging cable.
Compatibility: with all GoPro cameras
Materials: Die Cast + CNC aluminum coolers and optical quality of the lens.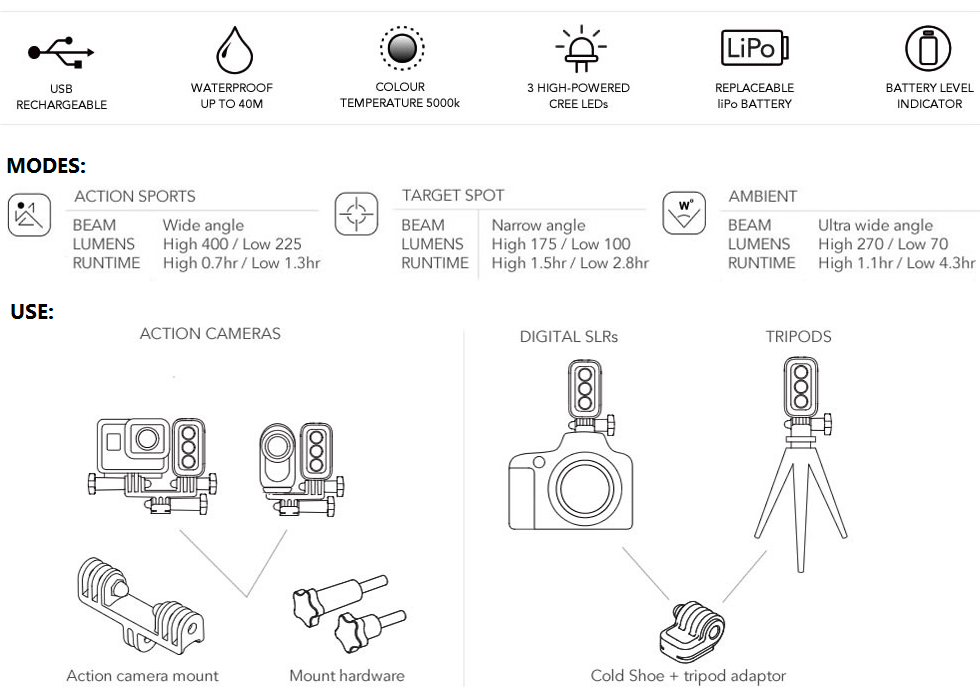 Package Included:

1 mount for GoPro camera
1 tripod adapter (for use with DSLR)
1x USB charging cable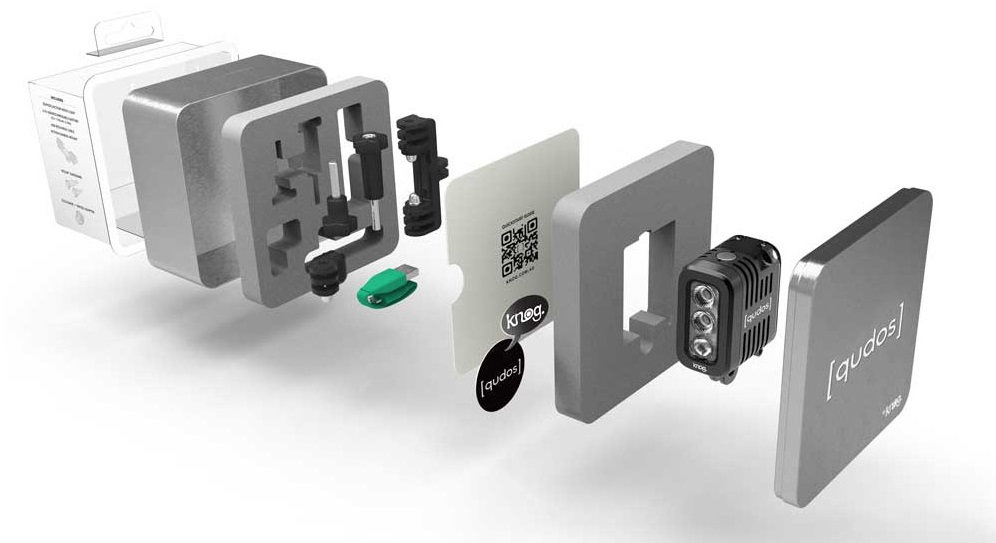 Comments
Other Products