Pebble XT 5000mAh portable battery or charger in one
Manufacturer
/
Products aviability
in stock
Products are in stock, ready to send.
Yes! We Ship To
Price excl. VAT
$62.29
Price incl. VAT
$74.75
Product description

Pebble XT 5000mAh portable battery or charger in one

PEBBLE ™ XT 5000mAh portable battery and charger for iPod, iPhone, cell phones, MP3 players, GPS devices, cameras, and many more ...

Charge your portable device on the roads without the need of charging from grid. Pocket PEBBLE ™ portable battery can charge all popular mobile phones including iPhone ( using own cable), as well as digital cameras, camcorders, GPS, Nintendo DS, PSP, etc. ...


Key features:

- Huge capacity 5000mAh, (400% bigger capacity than iPhone 4 GS battery capacity)
- Portable pocket device with elegant design
- 10 adapters for all popular multimedia devices (including mini and micro USB adapters)
- Automatic switch off - Standby
- Package contents deluxe neoprene case with pocket for various types of adapters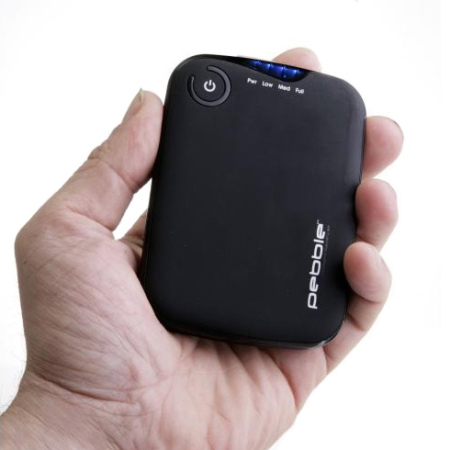 Dimensions: 9.8 cm x 7.2 cm x 1.8 cm
Specifications:
Model Number: VCC-A007-PBP
Capacity: 5000 mA
Battery type: Li-ion Polymer
Input: 5V 1000 mA
Output: 5V 950 m
Takes 5 hours to fully charge the Pebble
Empty iPhone is fully charged within an hour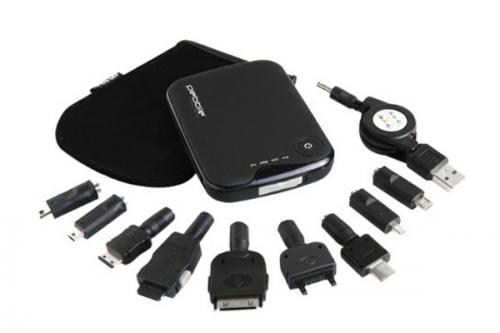 Package includes:
1x Pebble XT External battery and charger in one
1x USB cable
1x Deluxe neoprene portable case (with pocket for different adapters)
10x Adapter tips
1x User manual
Comments
Other Products