GoPro Hero Session 4 - the smallest GoPro Camera
Product description

GoPro Hero Session 4 - the smallest GoPro Camera
GoPro HERO Session 4 + Absolutely unique LED LIGHTS Shirt GOPRO
Limited offer!!!
Low weight and small dimensions:
GoPro HERO 4 Session is half lighter and up to 40% smaller than a previously cameras. GoPro HERO camera marks the fourth last GoPro has become the easiest attachable camera at all. With the new shape of this camera even more versatile than it was before. Suitable for a variety of sports, from extreme to relaxing with friends.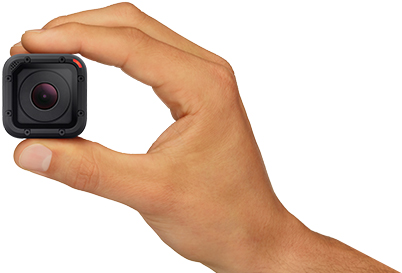 Unsurpassed flexibility of consolidating the camera:
HERO4 Session comes with specially designed mounts and accessories that work seamlessly with other GoPro gear to give you more mounting options than ever.
Low-profile frame camera:
The Low-Profile Frame gives HERO4 Session the lowest profile of any GoPro camera.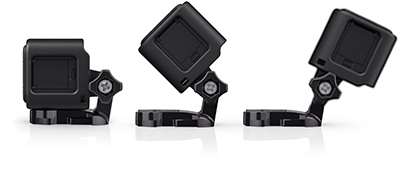 Standard frame:
Use the Standard Frame with GoPro mounts to create a wide array of ultra compact gear setups.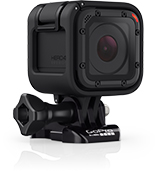 Ball Joint Buckle:
The Ball Joint Buckle gives you the freedom to change things up without having to stop and un-mount the camera.
The video quality than the professional cameras:
HERO4 Session delivers stunning video quality. Capture high-resolution 1440p30 and 1080p60 video that's sharp and lifelike. High frame rate 720p100 video enables exceptionally smooth slow-motion playback of your best moments.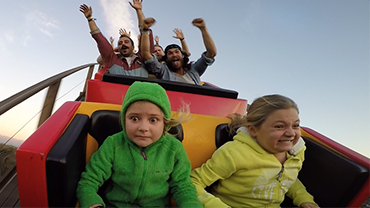 High-quality Image capture:
Nail the shot with a variety of photo modes. Capture 8MP single photos, Time Lapse photos at set intervals from 0.5 to 60 seconds, and Burst photos at 10 frames per second. When it comes to versatile photo capture, HERO4 Session's got you covered.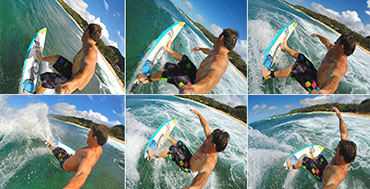 Easily adjust modes + settings.
HERO4 Session captures 1080p30 Ultra Wide video and 8MP Time Lapse photos at 0.5 second intervals right out of the box. Easily adjust these settings on the camera2 or change all modes and settings with the GoPro App or Smart Remote.3 Use the app or remote to easily switch between Time Lapse, Burst and single photos, video resolutions, frame rates, fields of view and more.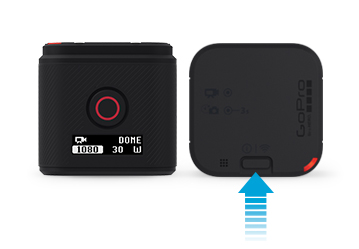 Resistance and water resistance:
HERO4 Session is rugged and waterproof to 10m, eliminating the need for a separate housing. Its convenient, ready-to-go design makes it easy to get out the door quickly to capture and enjoy your session.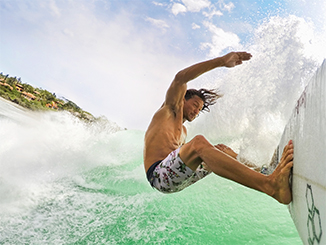 Ability to control one button:
A single press of the shutter button powers on the camera and begins capturing video or Time Lapse photos automatically. A second press of the shutter button stops recording and powers off the camera. It's that simple.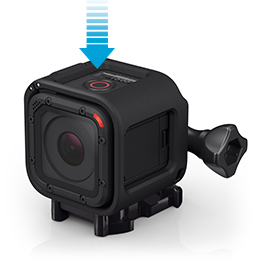 SuperView video:
HERO4 Session features SuperView™, a GoPro-exclusive video mode that captures the world's most immersive wide–angle field of view. It allows you to capture more of yourself and your surroundings in the shot—resulting in captivating, ultra engaging footage of every adventure.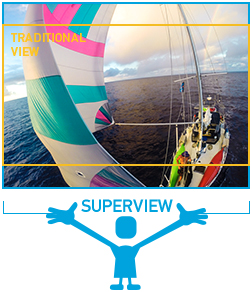 Automatic low-light mode:
Let the camera do the thinking for you. Auto Low Light mode intelligently changes frame rates based on lighting conditions for optimal low-light performance, enabling you to move between bright and dark environments without having to adjust your camera settings.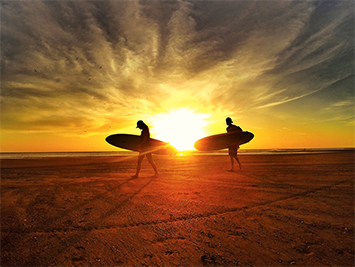 Protune for video:
Protune unlocks the camera's full potential, delivering minimally compressed, cinema-caliber video optimized for professional productions.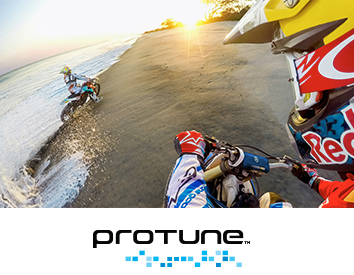 The best moments thanks to the Hilight tag:
HiLight Tag enables you to mark key moments while recording so you can quickly locate your best clips later for convenient playback, editing or sharing. Just press the button on the camera or Smart Remote3 when you capture a moment you'd like to tag. You can also tag your highlights using the GoPro App.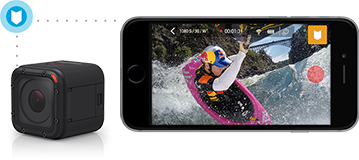 Dual microphones:
HERO4 Session features two microphones: one on the front of the camera and one on the back. When you're filming in windy conditions or during high-speed activities like motorsports, the camera automatically switches to the mic that's best-suited for capturing optimal audio. The result? Reduced wind noise and enhanced audio capture—no matter what the conditions or activity.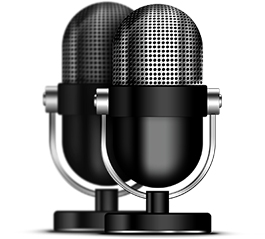 Built-in battery:
The battery is built directly into the camera and offers up to 2 hours of recording time on a full charge.4 The included USB cable allows for charging the camera with your computer or the GoPro Auto or Wall Charger.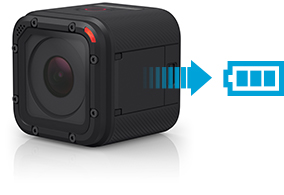 Turn the camera "upside down" and turn the as usual:
When the camera is mounted upside down, Auto Image Rotation automatically adjusts the capture orientation to right-side up so there's no need to flip your footage in post-production.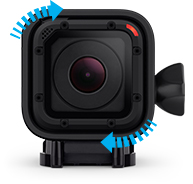 Use with all GoPro mounts:
HERO4 Session is compatible with all GoPro mounts. So whether you've got a stash of mounts at home, or you're looking for fresh ways to capture your favorite activities, you'll be good to go. Wear it on your helmet or chest for a unique perspective. Mount it to bikes, boards, motorcycles and more to capture immersive footage of the experience. Wear it. Mount it. Love it.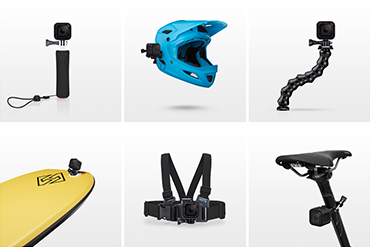 Control, viewing and sharing via WiFi and Bluetooth:
With built-in Wi-Fi and Bluetooth, you can connect to the GoPro App to control the camera remotely with your phone or tablet, view the content you've captured and share your favorite shots on Instagram, Twitter and more. You'll also have instant access to the GoPro Channel, so you can get your fix of the latest GoPro videos from across the globe. The Smart Remote3 makes it possible to control multiple GoPro cameras from distances of up to 182m.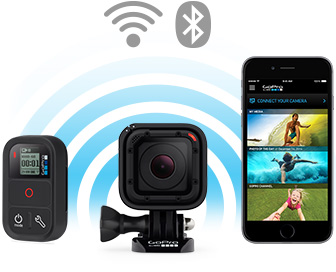 GoPro Studio for easy editing:
Expand your GoPro experience with the free GoPro Studio software. Use it to import and view your GoPro media and create your own engaging GoPro-style videos to share with the world.
GoPro HERO Session 4 Contents:
- GoPro HERO Camera Session 4
- Special frame
- Low profile frame
- Curved adhesive mount
- Flat adhesive mount
- Ball joint buckle
- Mounting buckles + hardware
- Micro USB cable
- GoPro Led T-Shirt
- Slovak manual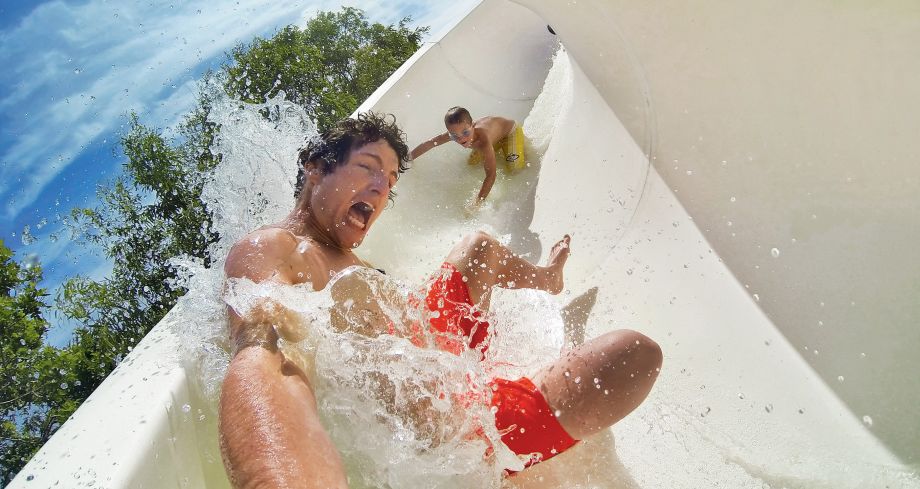 GoPro Hero4 Session Technical specifications:
Video: 1440p30 / 1080p60 / 960p60 / 720p100 fps
Photo: 8MP / 10 fps burst
Waterproof up to 10 meters
Built-in Wi-Fi + Bluetooth
Protune™ for Video
Dual Microphone System
Auto Image Rotation
SuperView ™
Auto Low Light
HiLight Tag
Comments
Other Products