GoPro HERO
Product description

GoPro HERO

The new GoPro Hero camera with us already for sale from professionals in the field of cameras. Products in stock piripravený to be sent immediately.

GoPro HERO camera is designed for a new series of GoPro Council and is geared for people who do not need a lot of functions, but only filming his experiences in high quality. The video's 1080p / 30fps and 720p / 60fps, 5MP photos at five frames per second, you can create impressive videos and photos. The most universal GoPro camera, integrated into a rugged waterproof enclosure with a draft of up to 40m. This new series to capture pictures and videos at Kotri can become a hero by everyone. Go Pro Hero camera you can buy at a great price in our own certified e-shop.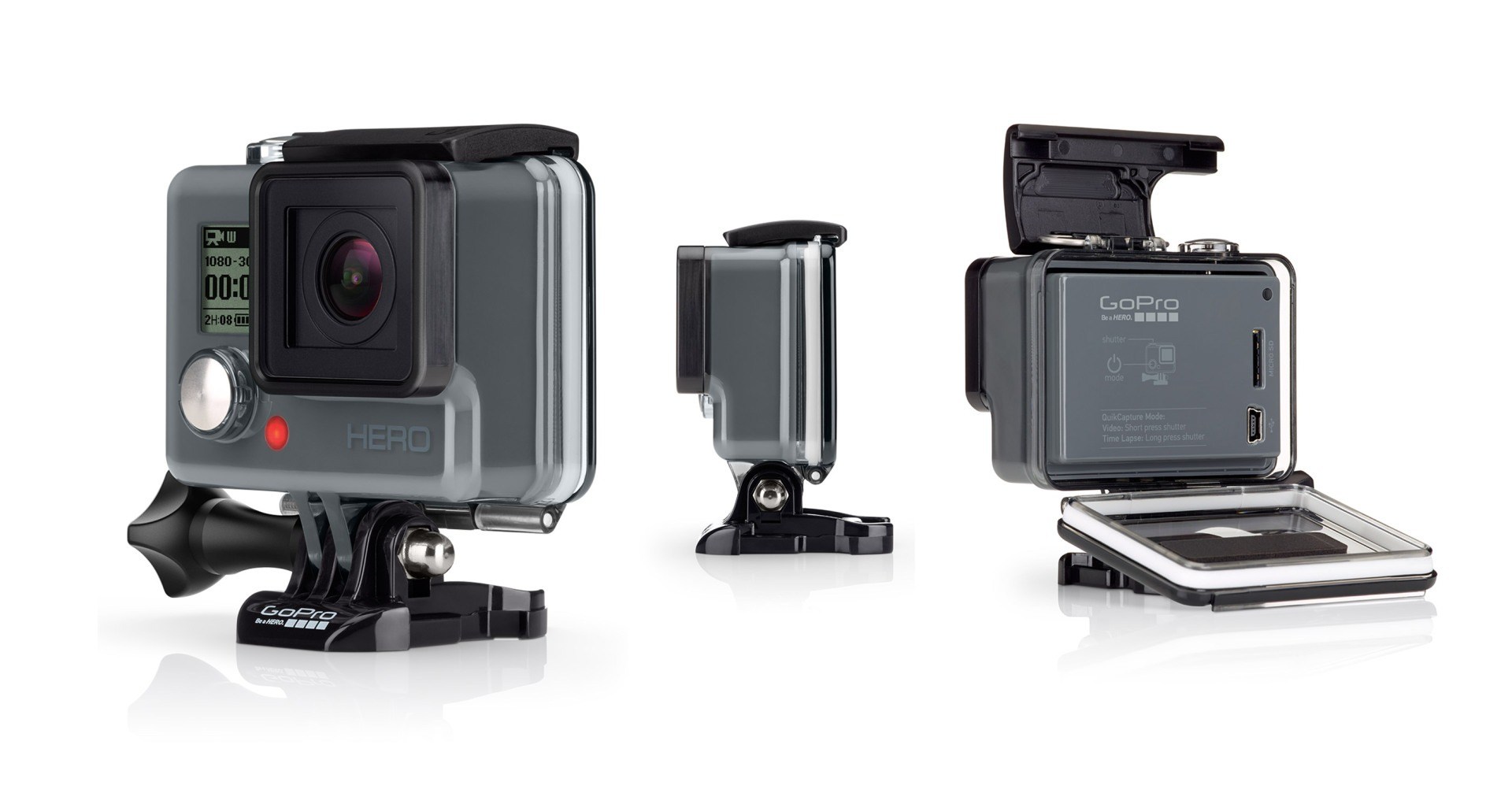 Goods are in stock ready for shipping.
Media sro Company Leaders. is the official dealer GoPro cameras.
Guarantee professionalism and reliability as well as customer service.
Video quality
Video recording 1080p30 and 720p60.

Photo
5MP photos automatically capture up to 5 frames per second.

Durable-Waterproof (40 m)
Made to withstand extreme environments and conditions.

Quick Shooting
Start the camera and recording automatically starts when you press.

Variability + Attachment
Compatible with most GoPro pieces to capture video and photos with your favorite activities.

SuperView ™
Mode which captures the widest field of view 16: 9 + 4: 3 = SuperView.

Small + Light
Small, compact design for easy handling and installation. Only weighs 115.34 grams.

Auto Low Light
Automatically changing fps under the lighting conditions for better performance.

Ultra-wide glassy lens
It allows engaging and wide-angle shots of you and your surroundings.

Long battery life
It offers approximately 2.5 hours of recording time.

Built-in microphone
Sound recording with built in microphone. Including open rear door allows better sound recording your activities at low speed.

Integrated Camera + Cover
The camera is built directly into the packaging for ease of use.

External memory
The camera supports microSD cards up. 32GB (Class 10, and more .. not the contents).

GoPro Software
It allows you to view photos and videos easily create videos in GoPro style and shared on Facebook, YouTube and other ...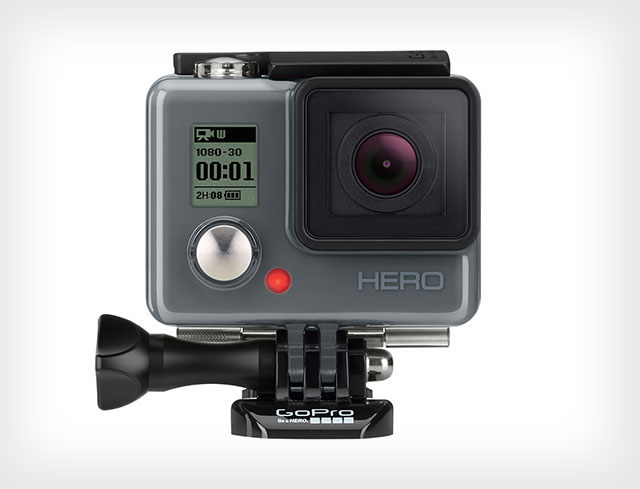 Package Contents:

- Built-in camera + packaging
- Built-in battery
- Open the rear door
- Curved adhesive mount
- Straight adhesive mount
- Basic Holder
- USB cable
- Slovak manual
Comments
Other Products