GoPro HD Hero 3 Black Edition
Product description

GoPro HD Hero 3 Black Edition
GoPro HD Hero 3 Black Edition high-end professional cameras - Product in stock ready for shipping.
The new GoPro HD Hero 3 Black Edition is 25% lighter and up to 30% less than the original GoPro HERO HD. For us the sale price = what can not refuse. GoPro HD Hero 3 Black Edition is waterproof sports camera with built-in WiFi.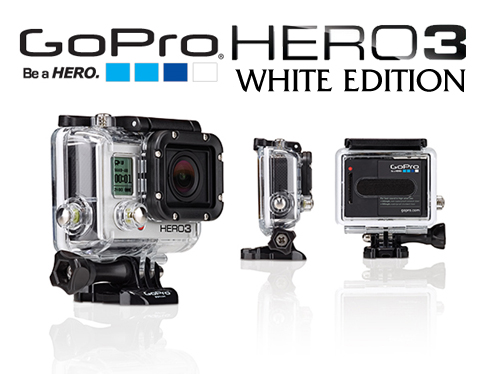 GoPro HD Hero 3 White have gone through many changes, such as new redesigned lens surface in a watertight container for stunning image clarity over the surface and underwater. The video quality is not only to give the engineers GoPro won, it has also been revised and improved sound recording, wind noise reduction, to capture more natural zvukkov and less wind noise during high speed activities.
Added was the WiFi technology that brings new control options and use the camera, GoPro HD Hero 3 Black Edition. Thanks to the built-in WiFi, you can connect the camera GoPro to your smartphone, tablet or PC and see the video filmed in live previewing directly on the screen, as you can change the camera settings.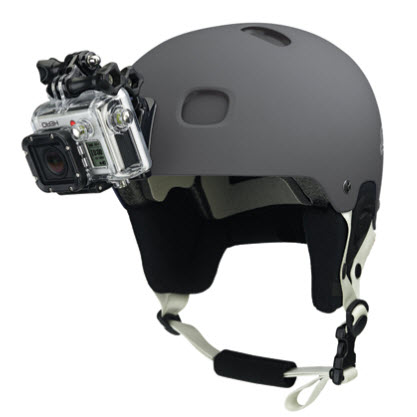 Hero3: White Edition is compatible with all GoPro accessories older generation BacPacs ™ along with newer-generation LCD touch-screen and 2nd generation Battery BacPac. However, such cameras have all hero3 new size and shape, requiring replacement containers new hero3 camera.
What's in the package:
1x hero3: White Edition Camera
1x waterproof container up to 60m
1x rechargeable Li-ion battery
1x curved adhesive mount
1 flat adhesive mount
1 Basic Holder
1x USB charging cable
If interested in a personal collection or advise on selection of sports cameras, we are welcome in our shop directly in Banska Bystrica.
| | |
| --- | --- |
| | Leaders Media Company Ltd. is the official dealer of GoPro cameras. The guarantee professionalism and reliability as well as customer service. |
Comments
Other Products