Go Pro HD HERO camera 3+ Silver Edition + 32GB micro SD free
Product description

Go Pro HD HERO camera 3+ Silver Edition + 32GB micro SD free
Go Pro HD HERO camera 3+ Silver Edition 32 gigabytes Class 10 micro SD card for free.
Go Pro HD HERO camera 3+ new edition cameras Silver Edition - a professional sports camera with a number of accessories Full HD. The new GoPro HD HERO camera 3+ Silver Edition is 20% lighter and up to 15% less than the original HD HERO camera GoPro 2. For us the sale price = what can not refuse. Personal consumption possible in Banska Bystrica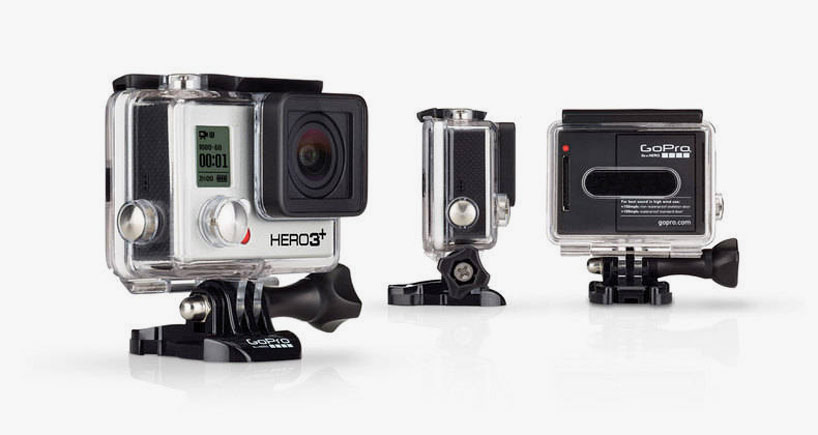 GoPro HD HERO 3+ Silver has undergone a lot of changes, such as new redesigned lens surface in a watertight container for the stunning sharpness above water and underwater. The video quality is not only to give the engineers GoPro won, it has also been revised and improved sound recording, wind noise reduction, to capture more natural zvukkov and less wind noise during high-speed activities.
Added was the WiFi technology that brings new control options and use the camera, GoPro HD HERO 3+ Silver Edition. Thanks to the built-in WiFi you can connect the camera GoPro to your smartphone, tablet or PC and see the video filmed in live directly on the preview screen, just as you can change the camera settings.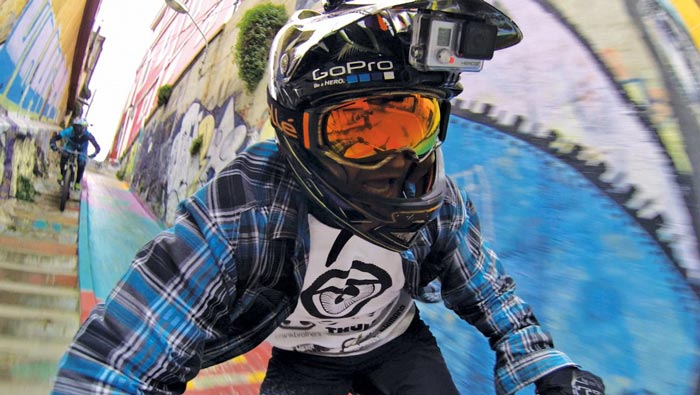 Hero3 + Silver Edition is compatible with all accessories GoPro older generation BacPacs ™ along with the newer generation of LCD monitors and touch 2nd Generation Battery BacPac. However, as all hero3 + new cameras have a size and shape that require hero3 + covers new replacement camera.
What's in the package:
1 hero3 + Silver Edition Camera
1x waterproof casing to 40m
1x rechargeable Li-ion battery
2 Basic Holder
1 trojramenný joint
1 curved adhesive mount
1 flat adhesive mount
1x USB charging cable
Goods are in stock ready for shipping.
| | |
| --- | --- |
| | Company Leaders Media Ltd. is the official dealer of GoPro cameras. Guarantee professionalism and reliability as well as customer service. |
| | |
| --- | --- |
| | GoPro HERO 3+ Silver Edition is compared to its recent predecessors by 1 5% smaller and 20% lighter while delivering 2x higher performance and the latest technology. Waterproof enclosure through your video shoot to a depth of 40 meters below the surface. The camera captures videos in professional quality to 1 080p with 60fps and 10MP photos at up to 10 frames per second. Of course the advanced built-in Wi-Fi, the camera also provides better performance in low light and 30% longer battery life. |
| | GoPro 3+ Silver Edition 2x more powerful than the previous model. HERO 3+ Edition Silver records up to 1080p 60fps and 720p at 120fps. It also offers even better performance in low light. |
| | Stunning video quality shown by the fact that the camera GoPro hero3 + best selling camera in the market for high-definition 1080p60, 960p100 and 720p120 video mode professional-quality recording with super slow motion. |
| | The most powerful photo sensor in hero3 + Silver Edition lets you capture the highest quality images at up to 10 frames per second at a resolution 10Mpx, making it ideal for fast action sequences. Time lapse mode can automatically captured image by 0.5, 1, 2, 5, 10, 30 or 60 second intervals. |
| | Latest Auto Scan Mode in low light conditions. You do not want to be during the filming of interference by adjusting the camera when changing light conditions? The Auto Low Light intelligently promptly change the refresh rate under the lighting conditions for better performance in low light. |
| | The sharpest video - lower distortion. You settle for an average image and background almost professional quality record? GoPro hero3 + will offer clearer pictures with reduced distortion and 3x lower value of imaging artifacts. |
| | Sound quality. Not only for conventional cameras, but also in sports cameras, sound quality can not lag behind the video quality. . Hero3 + Silver Edition offers enhanced audio performance, capturing even the finest audio detail, whether shooting record the sounds of music or rev your engine. Enhanced anti wind noise reduction technology keeps sound clearer during your activity. |
| | Up to 30% more battery capacity, allowing the situation to capture more of your journeys and various joyful moment. |
| | Up to 4x faster control, viewing and sharing your videos. 4x faster Wi-Fi connection thanks to which you can connect to GoPro App where you can display your videos near real time, and also share your photos and videos on social networks more quickly than ever. This application also facilitates control your GoPro camera that turns your smartphone or tablet for remote control of the camera. This feature allows you to control up to 50 cameras simultaneously within 180 meters. |
Comments
Other Products